Williams: "I would like to look a bit like myths like Iribar"
The Athletic squad admits two offers at Christmas to leave and that there was some interest these weeks, but he intends to be an example for the youth of Lezama.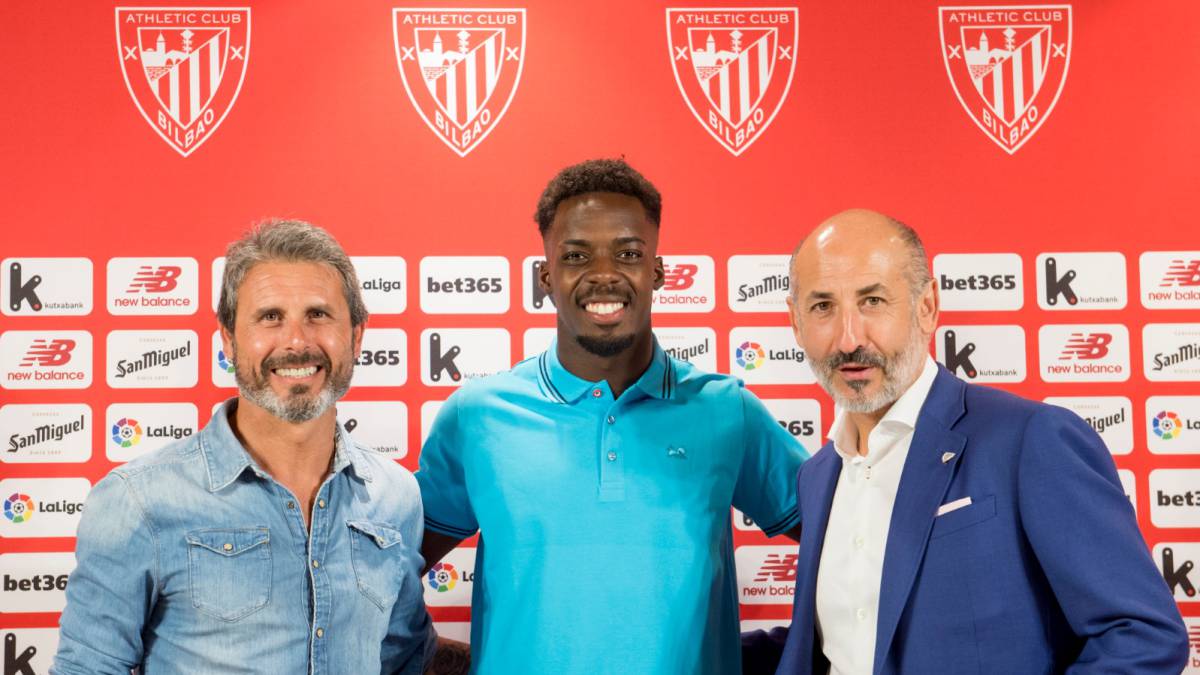 The renewals of Athletic in the current stage with Elizegi as president are covered with all the solemnity of the world. They take San Mamés. And here Williams has appeared after extending his commitment for three more years, until 2028, with 135 million termination clause, the top of the current workforce. "When I arrived my goal was to be in the first team and I am lucky to be with you. I only have words of thanks, it is a very good contract, I want to be a reference, a very important part for this club and that the young people see each other reflected in me, who is proud of the hobby that there are people who continue to believe in our particular philosophy. " team still in critical situation, "it was not one of the most opportune moments to leave… I don't leave my teammates alone." He confessed that a few days ago there could have been a call (United has been on the prowl). "Adu recently took the I decided to end my stay in football and his life in Athletic, and it's something you dream of. I've shared a locker room with legends. I'd like to look a bit like myths like El Txopo "He reflected. Why don't you remove the clause like your friend Muniain? "I don't care if any other club comes if I want to be here. The players are different some do some things and others, others, we wanted to do it in this way that for both parties is beneficial ". The possibility of coinciding with his brother Nico excites him, "that my mother could see both." His goal is to "take out the barge" and individually "score goals, I have them between eyebrow and eyebrow."
Elizegi gave his speech with the usual traces of emotion: "After months when we asked Iñaki for a commitment when the club did He needed, when we were not clear about the horizon in January there was no doubt on his part, he just left an open path ... prolonging his stay.He worked calmly to reach an important precise agreement that marks a path for many of the young people that start at the club. It is difficult to find this summer a more important signing than Iñaki. Thank the commitment and this clear commitment because there are professionals in this locker room who could have chosen another club and have maintained the commitment to Athletic ".
And the sports director, Rafael Alkorta, was a special day participant for him. 2 "It's another great signing, we don't have much market and with ours the club had I make a great effort. As a player it is a key piece. We are pleased to have another important signing. " Exit to Villalibre, Ganea and Oleaga is sought as assigned and when it is achieved, the template will be closed. Neither Lekue nor Vesga leave 444444

Photos from as.com