Vukcevic: "It's my second year and now everything seems easier for me"
The Montenegrin midfielder analyzed the start of the campaign and his personal feelings in perfect Castilian.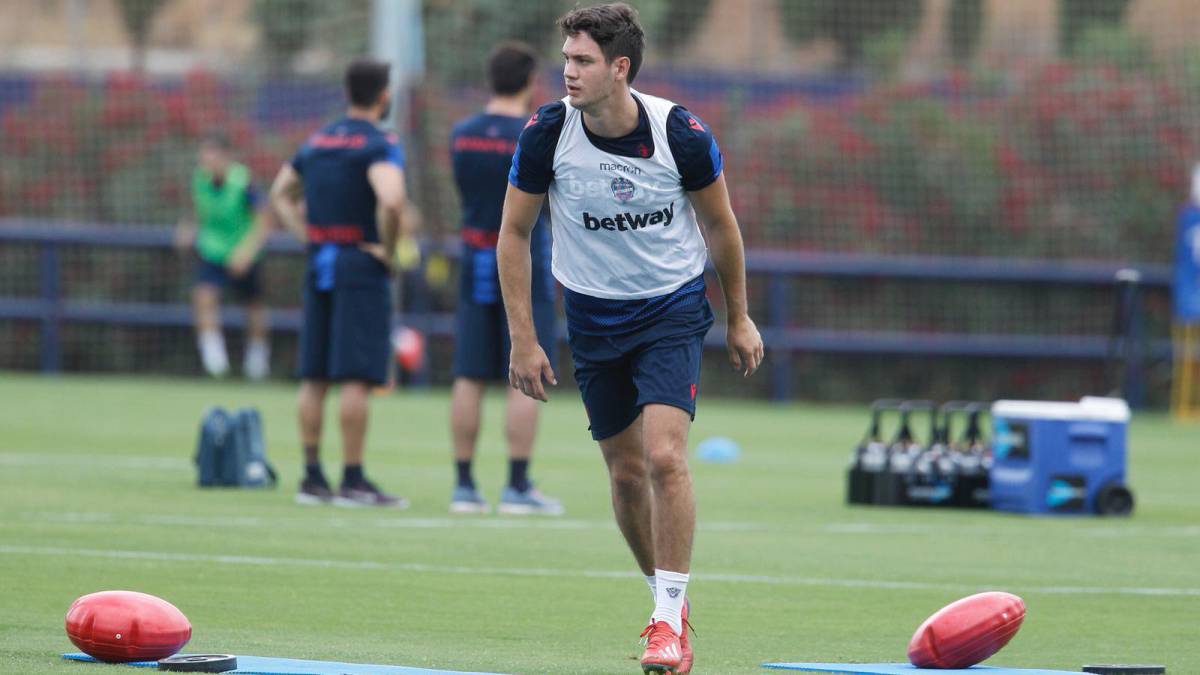 Nikola Vukcevic already speaks Spanish. The most expensive signing in the history of the Levant has surprised with a statement with a fluent Spanish with a marked Portuguese accent for its passage through the neighboring country. "It is my second year here in Levante and now everything seems easier for me because I know the players, the staff and it seems all easier," said the Montenegrin, whose first granota season was not expected.
"Now I am much better than last year, last year it was almost all weird for me. Now it is easier to enter the group, my legs are better than last year and in that sense I am better, "he said. " Last year I didn't play much and all the players want to play. The last four days I played and that's why I'm happier now and I want to stay that way," he confessed. And in the preseason another version of Vukcevic has been shown, much finer and more adapted, on the pitch.
Regarding the new additions, he assured that " in my opinion we have a better group than last year, with more quality, but we have to prove it in the field ". And he sent a message to the fans, who trust him despite not showing himself last season. "With this love everything seems easier and this is very important for me and the other players and if we are together we are stronger" .
In addition, he analyzed the first meeting of the championship against Alavés in Mendizorroza. " The most important thing is to start LaLiga well; I cannot promise that we will win, but we will give everything to get it," he settled.
4
Photos from as.com