VTT: the masterpiece that has improved Honda's reliability
This test bench, which costs 15 million euros, allows the Japanese to test their engine 24 hours a day on any track and weather conditions.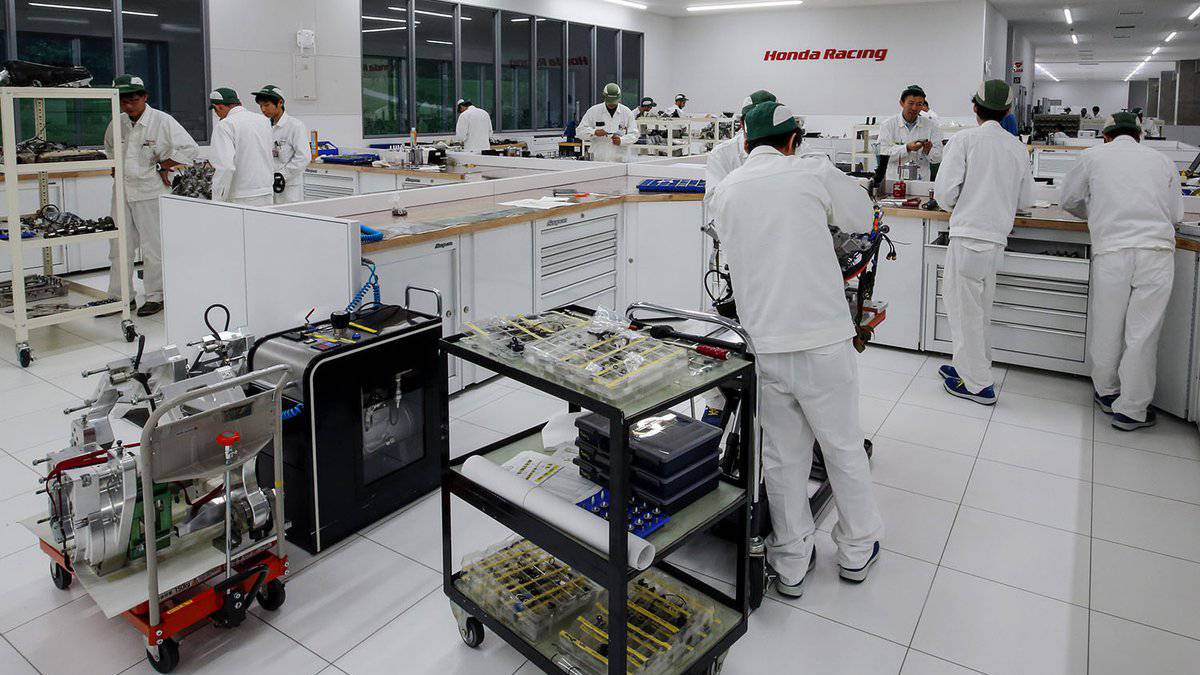 Reliability. Probability that a system, device or device fulfills a certain function under certain conditions for a certain time. A psychometric property that is on its way to establishing a new record in the Formula 1 World Championship
Because in the first twelve races played to date, only eleven dropouts have been recorded due to a technical failure. 0.92 setbacks per test, a record that if reproduced in the second half of the year, would allow to establish 2019 as the least defective year in the history of the 'Great Circus'.
4
Likewise, if we analyze these in more depth eleven defects, ten have starred in a team that makes up the 'F1b', standing out in this statistic Renault and McLaren, which accumulate 60% of these resignations. The exception that ratifies this rule had as interpreter Pierre Gasly in the Grand Prix of Azerbaijan 2019, where he broke an axis of the transmission of RB15.
A notable improvement in the case of the Milton Keynes team in his first season with Honda, since between 2017 and 2018 it accumulated eight and nine deficiencies respectively, whose secret lies in the VTT test bench available to the Japanese in Milton Keynes. 222222
This engineering masterpiece, whose cost amounts to 15 million euros, allows Toyoharu Tanabe technicians located in Buckinghamshire County test a complete single-seater (power unit, transmission, chassis and cooling system) 24 hours a day on any track and weather condition, some tasks that complement the development work that take place in Sakura. 444444
"Honda has many more pru banks You were that Renault. In Japan, there are test facilities for all types of components ", reveals Christian Horner in 'Auto Motor und Sport', a confidence that Helmut Marko expands:" The quality improvement was a clear signal for our engineers. We have had too many dropouts in recent years. "" Honda is spending a lot of time in the test bench and we have also been able to discover the limits of car parts, we have never had that before. Preparation before the start of the season is much better. The car and the engine are very reliable, "concludes Max Verstappen.
4
Good reliability is the result of an avant-garde design, high production quality, good failure analysis and perfect quality control. Only Mercedes and Ferrari, in their Brixworth and Maranello factories, have one of these VTT monsters. Renault is considering its acquisition by 2021, although if the French do not wish to stay to rebuild their rivals, perhaps they should rethink their purchase before this date. Because it is already known. Who has more money, better prepared is 444444

Photos from as.com