Vesga account in Athletic
Leganés is on the prowl, but Garitano does not release him, he enters into his plans. There is a lot of competition in the middle, with Unai López already at eleven.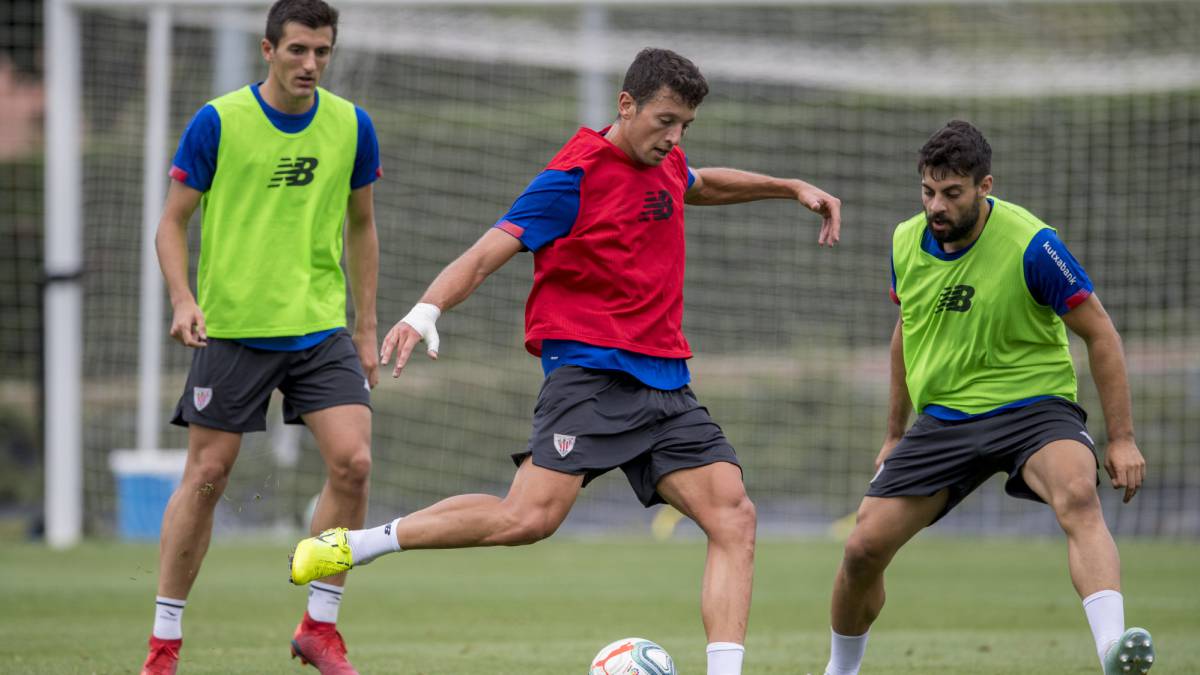 Gaizka Garitano announced last week in Miranda that in addition to a striker (Villalibre, who on Friday told him that he must give up, as this newspaper reported) they will have to pack more players in Athletic. The question was whether he thought only of Ganea and Oleaga, something already known, or referred to a tenant in the midfield, or even Lekue.
4
In the engine room, Dani García, Beñat, San José, Sancet , Unai López, Raúl García and Vesga. Alarms jumped at the latter's house, but his future is for now in Athletic. He has no signs of moving from San Mamés despite the fact that Leganés was interested in his return, if possible in property, after a year of assignment. The Vitoriano (26 years old) already knows that coach and club have him in Bilbao and they do not raise any assignment, except for an unexpected last minute break.
4
Uni López has Garitano's confidence to partner with Dani García and Sancet He will work with the first team and alternate with matches of the subsidiary. Vesga has proposed to give in San Mamés the level reached last year in Butarque, but he will have to sweat.
4
"I have come up with the idea of finding a hole, of trying to convince the coaching staff that I am qualified to return r ; I know what it means to go out and what it costs, I have done well in the outings and would be open to anything, but I want to have a good season here and show that I can have a place, "said the containment flyer on Radio Euskadi.
In the 2016-17 campaign, Vesga was assigned to Sporting. 2 In this preseason he has participated in six friendlies, three of them as a starter, against Arenas, Paderborn and Racing. Before Roma, in what was the general essay, he had a testimonial presence: he left in minute 87.
Photos from as.com