The Kenya Safari Rally returns to the World Cup
In mid-August the new calendar will be published with the African appointment and Japan as news, and without Corsica and Germany.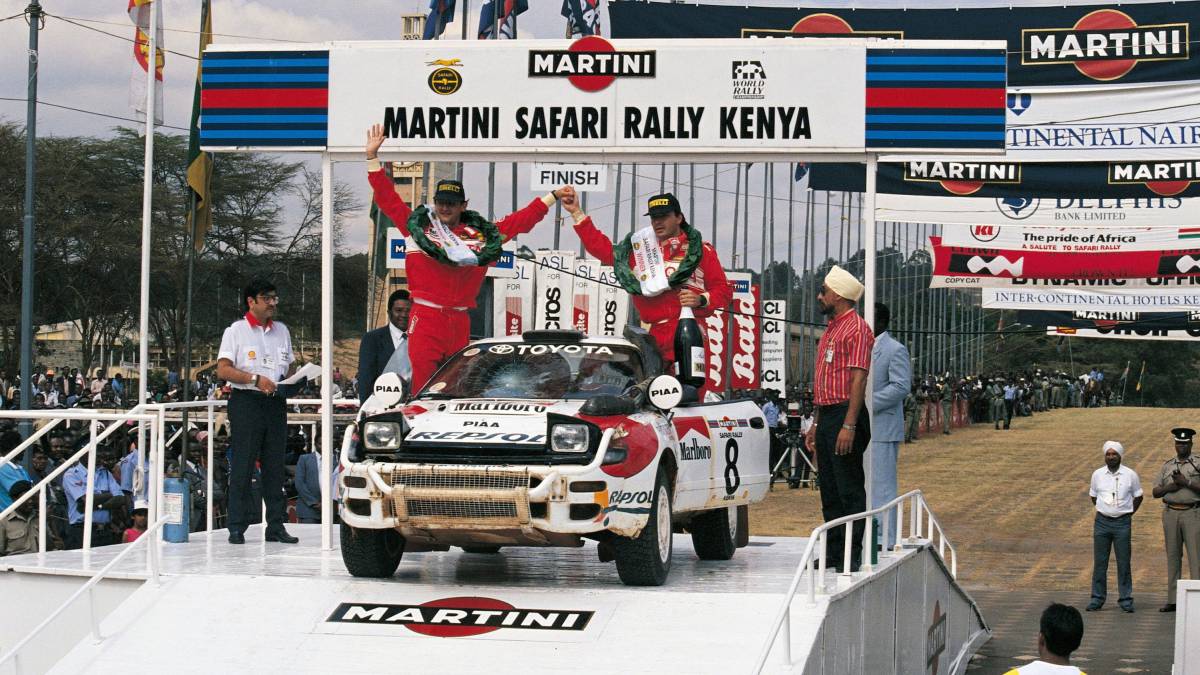 A mythical test returns to the World Rally Championship. 2 The Safari of Kenya, the toughest event in the contest in which Carlos Sainz and Luis Moya triumphed in 1992, returns to the calendar in 2020. In mid-August the dates will be published of the new season, and among them, if there are no last minute changes, will be the African event. The other great novelty will be the Rally of Japan, which now returns in asphalt format, and the casualties will be Germany and France, the also mythical Tour of Corsica.
4
The publication of the calendar has been postponed since June, but it will be this month when It is finally known. Oliver Ciesla, the head of the promoter of the World Cup in Finland assured AS that "everything is already decided, and we just need to close a couple of bureaucratic details to publish it." And at the same time he was praising the Kenyan appointment, explaining that "it will be developed in a very beautiful environment, Lake Naivasha, an hour and a half from the capital, Nairobi. It is a closed area where there will be no security problems, although curious things happen. In the hotel you are advised to go to the room accompanied by an employee ... in case the hippos appear! "
The Rally of Spain remains in the World, but there will be changes in 2020. The test will leave its current mixed format, with a ground stage and two asphalt, to become asphalt only next year. The fall of two appointments on that surface, Corsica and Germany, and the complaints of some team for the higher cost of the mixed format, have forced the change. It is being valued to return to the north of Catalonia, the scene in which this rally was once disputed with more charismatic sections, but it is a point that is not yet clear.
4
Other details that are already known from the expected calendar is that the three American appointments they will be played in a row after Monte Carlo and Sweden, first Mexico, three weeks later Chile, and two later Argentina. 222222
Photos from as.com