Soldier: "My way of playing has changed since England"
Granada striker Roberto Soldado will debut in an official match with the Nasrid team on Saturday against Villarreal. The tip will return to what was your home for two years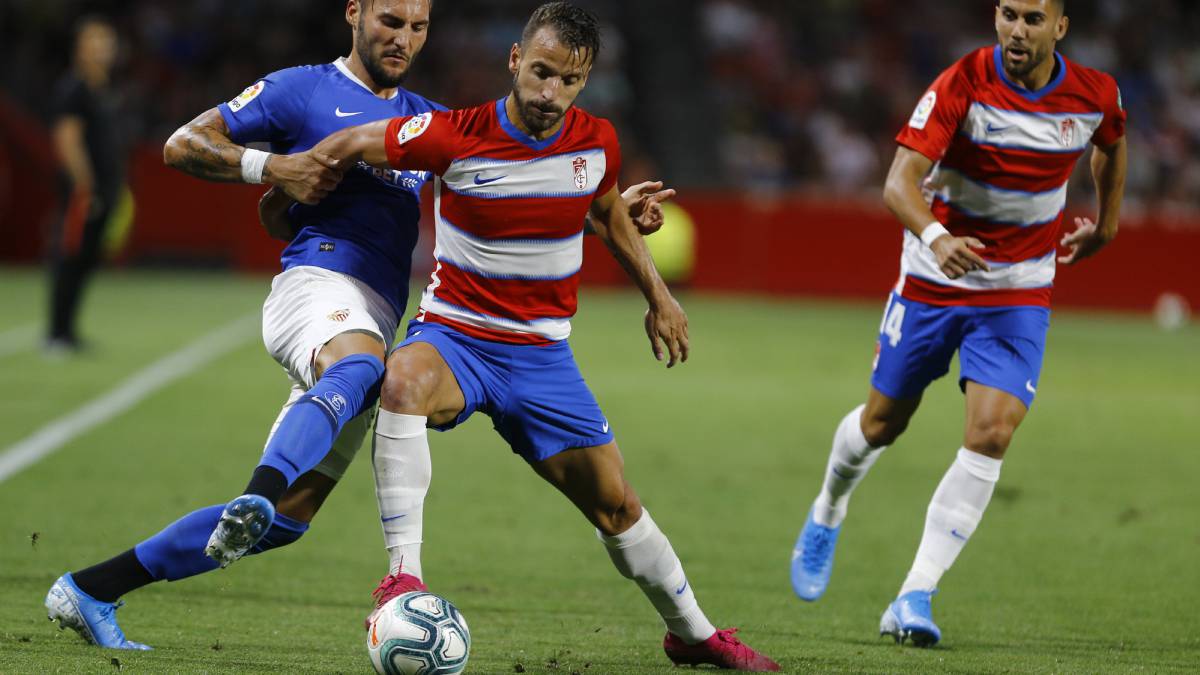 Pre-season balance:
The group preseason has been very good. The team has been with good feelings against great rivals and has managed to compete. On an individual level, the first two weeks had to catch the pace of the team and the concepts of the coach. The reception has been very good, we are prepared to compete. It is going to be a very nice game that we want to end with victory.
4 Facing the game personally
It is secondary, but it is true that it is emotional. I return to a club where I was delighted for two years in Villarreal. He is a great rival who suffered a lot last year and wants to start off on a good footing, let's compete and see if we return with the three points. 444444 Villarreal
A team that has a great quality. He suffered a lot last year. and this year he won't want to do it. 444444 Evolution and how it fits into the
system My way of playing has changed, especially since I went to Ingletarra. Now I am more complete, although I don't have much goal. I want to give my best version and adapt to what the team needs at all times and we will suffer. We will not have as much possession as we would like in some games, but you have to know how to read each game and do the best for what the team needs.
4 Celebrate a goal
Would not celebrate the goal in La Cerámica
Changes in LaLiga
follow more abroad. The subject of the schedules, the level templates is higher and the teams are more prepared. The competition is evolving and hopefully it will continue to evolve. 444444 With Adrián Ramos
The one who has to decide that is the coach. When you play with a partner with the quality of Adrián it is easy to understand each other and we fit quite well. We have to adapt to what the coach wants. He knows what the team needs at every moment and in every game
Goals pressure
Granada last year won many victories. This team has a solid and worked base last year, less thrashed in the category and that also has an impact on the goals. We will be prepared, it will be difficult for us to have ten occasions per game, but the one we have will have to be a goal and that is what we are working on. be all and more prepared we will be in the official matches. Everyone is welcome.
4 The only one who did not play in Second
The adaptation is good because there is a very good work base, Working without complexes, respecting the rival, but knowing that we can stand up to any rival and compete to any rival
Hobby
It is essential that the hobby is with the team and we know that it is necessary to have a hobby overturned with the team, especially in games at our stadium. The more people come the better to get those points and hopefully we see the full Cármenes every week because it is an extra motivation for the players.
Photos from as.com