Rotxapea panther does not lose freshness
Escorted by Alkorta and Elizegi, Iñaki Williams was sincere for his new renovation until 2028. Alkorta extolled Sancet and acknowledged that only Oleaga, Ganea and Villalibre will be ceded.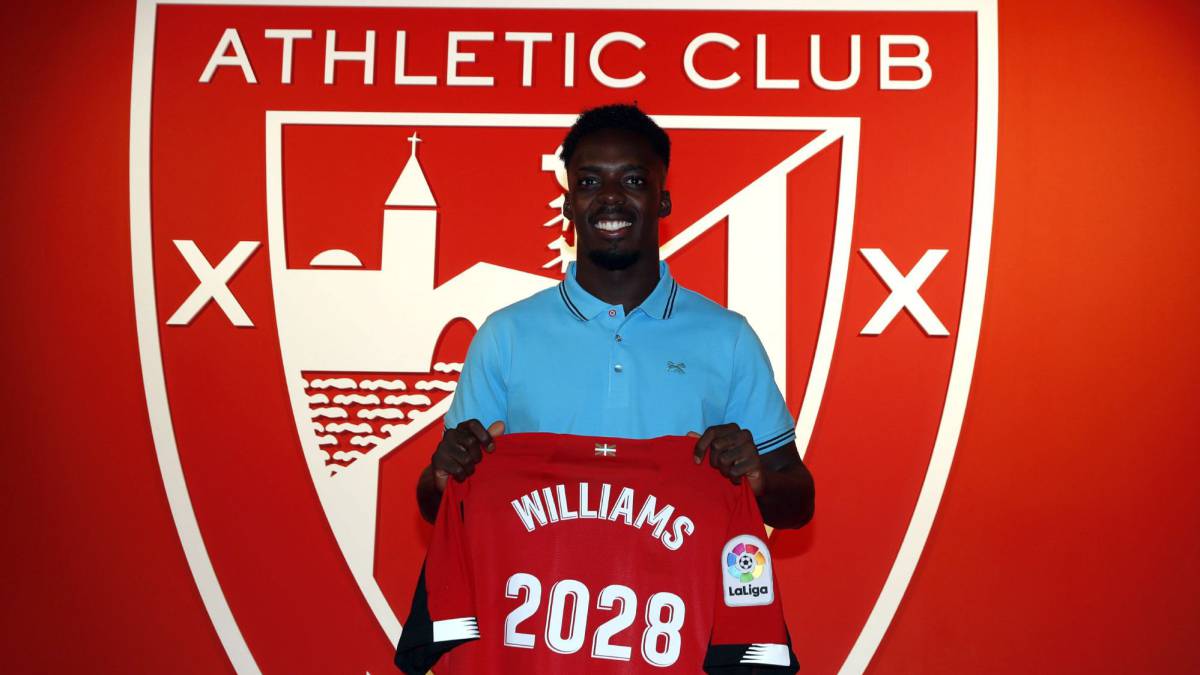 Always serene, with wide eyes, seeing everything, and with the liveliness of a self-made striker, forged in the streets of the Pamplona neighborhood of Rotxapea, released on the Pamplona CD and sculpted in Lezama, where each training since it landed In 2012 he has played it as if it were the last. As a sponge absorbs everything, it improves every day and the band has adapted to the front center position in Primera, which is not easy: "He listens to you when you speak to him, his responsibility is the goals and he improves the scoring figures", explained the sports director, Rafa Alkorta.
The forward agents, the Navarre Félix Tainta and Juan Ignacio Oyaga, something more than advisers in the life of the Athletic 9, did not miss the new start of Williams, flanked at the table Presidential by Alkorta and Elizegi. "Risky would be to have Iñaki in the market" , the president of Athletic responded to the court, who hopes to see "two Williams" in the field in the medium term, because of which his younger brother Nico is already riding in the Youth of Honor heading to the opposite goals. , with Vesga in Garitano's plans despite his core town. That Lekue is going to "recover" and that it can be "important" for the coach and that Sancet, the last pearl of Lezama and international U19, will play "quite" this course in the first team. "It gives unexpected turns with that height that we have not seen anyone", slipped the sports director. "It is not easy to put the snout with Raúl García and Muniain, but he has already done it" , ditch
4
Photos from as.com