Puig: "We want Lorenzo to be part of the team"
The Honda team leader reiterates his commitment to the Balearic Islands and hopes that he will return to Silverstone "with motivation to drive and keep moving forward."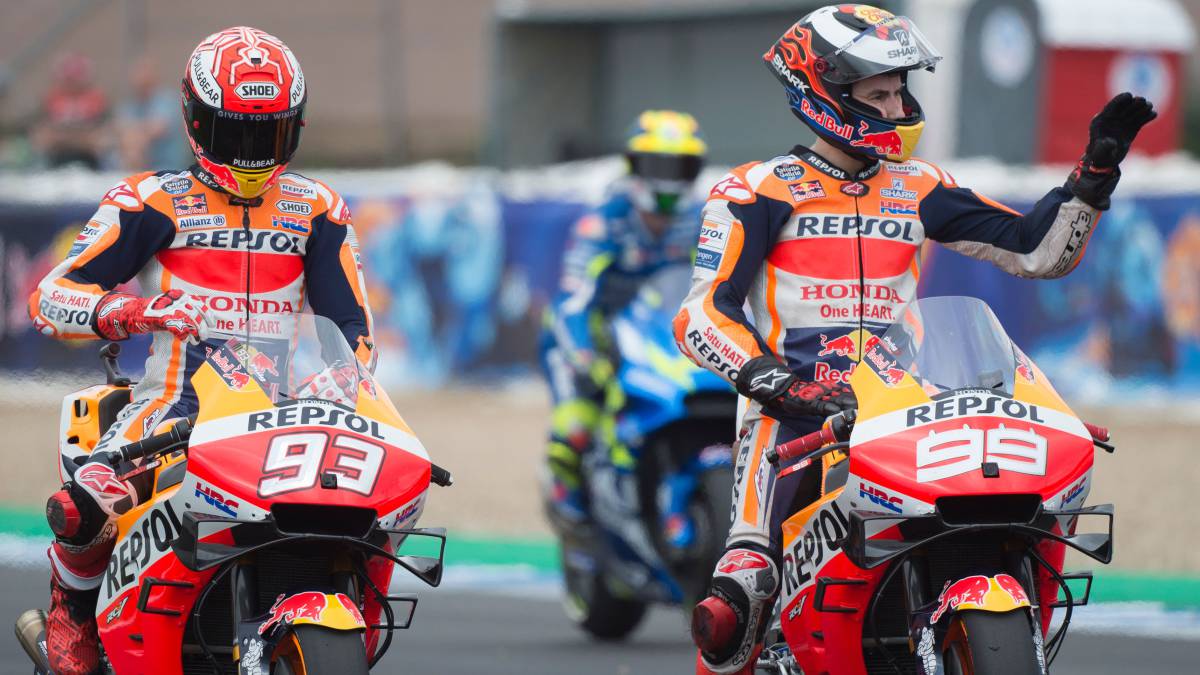 A year since his last victory and two months since the last time he rode the MotoGP. 2 He's not being the best run of Jorge Lorenzo in the queen class but after the injury he suffered in the free of the Netherlands GP , the Balearic Islands are ready to return to action at Silverstone. 2 He will not return to the maximum level after a recovery that forced him to postpone his reappearance, initially expected in Brno, but he will do so with the ambition necessary to trace the flight along with a saddle with Márquez, with which he has only added 19 points so far (211 less than his partner) .
His difficult adaptation to the Honda and injuries have become the worst allies of the Mallorcan this season, but as Nietzsche said "what doesn't kill you makes you stronger." And of all the difficulties Jorge has always shown to be strengthened. 2 The Balearic wants to be competitive again and despite the fact that during the weekend in Austria, being an absence, he became one of the protagonists for his approach to Ducati and Yamaha, the brand of the golden wing has ensured that will comply with its contract and they are waiting for you back in Britain.
"We are looking forward to seeing Jorge Lorenzo in Silverstone, we hope he is well from a physical point of view after his injury" Alberto Puig says. The Honda team manager is aware that "will not be 100%". "After a long injury like the one he had and not riding his motorcycle in two months, is difficult to find the speed ", continues, but reiterates his confidence towards the Balearic: " We want him to come back with motivation to drive again, to be part of the team, to give us his opinions and keep moving forward ". Seen this way, it seems they still have a way together ...
Photos from as.com