Nadal: "Little by little the ear adapts, it's not a problem"
Nadal expressed satisfaction with the victory over Millman and spoke about the noise on the track: "Every year is the same, we are not used to the first day."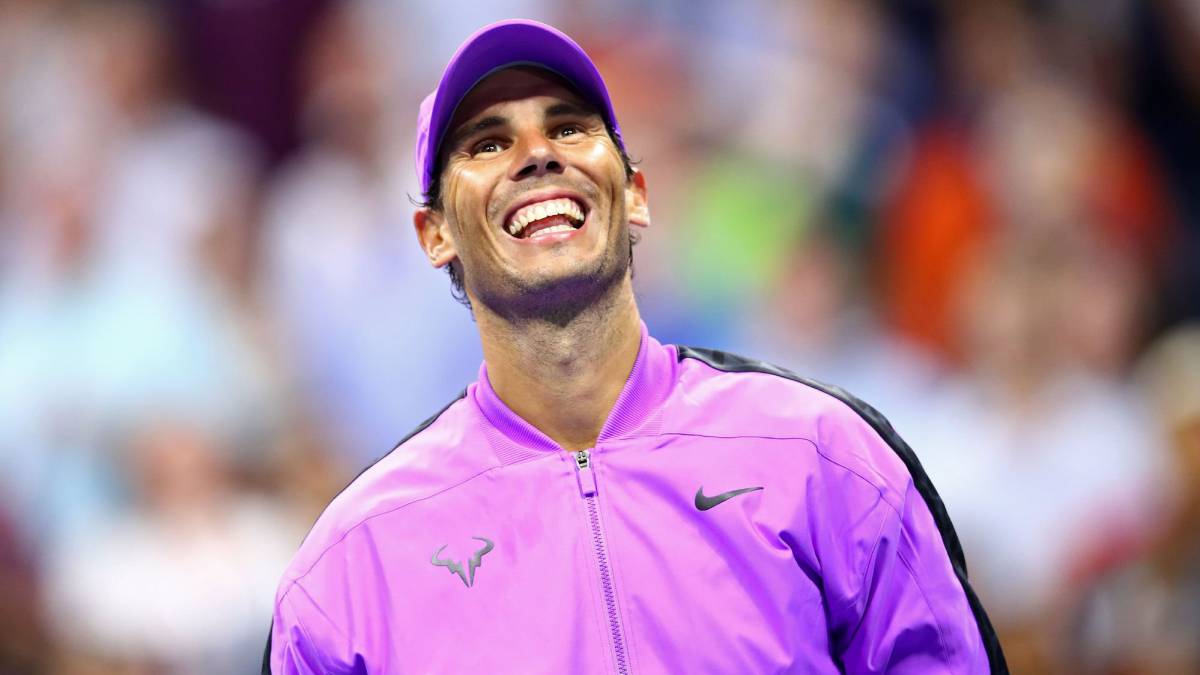 Visibly happy and in a good mood for his triumphant start at the US Open, with a resounding victory over the dangerous John Millman, Rafa Nadal appeared before the media at a press conference and spoke of the defeats of some series heads on his side of the box: "It's tennis, it's what I can say. When you start a tournament there are always difficult opponents and you have to respect them. 222222 I played against a tough opponent and knew I had to play well to win. The thing about Bautista and Khachanov is a surprise, Tsitsipas had a difficult opponent and Thiem had been very sick for ten days. "
Deepening the matter, the importance of the influence that these casualties can have on his way in the tournament: However, the ranking is the average of what you have done this year, but that does not always correspond to the level of play. 2 Those who have lost have not been at their level. Anyway, they go through the other quarter-final and would have to reach the semifinals to see any of them. I would have signed to play against any of them at that point. "
About the game, he was satisfied:" I have won a victory against an opponent that was not easy, in a satisfactory way. If the result is good better. 222222 The sensations have been good training. I've done things well and others not so much, but I can't be more than satisfied with the first round I've played. " And he talked about his next rival: "Kokkinakis is young, has a good right and a good serve. He is a tough opponent and if I don't do things well, it will be a very difficult game, so we'll see. I have had very good feelings and I have to improve every day. "
'Disagreement' with the chair judge
He also explained the shooting of his small incident with the chair judge, the Swedish Louise Engzell, who pointed out a warning for delaying the serve: "People were screaming, nothing else happened, I was not late or I was short of breath, I was standing waiting for people to turn down the volume, or look at the clock. I expected people to be quiet and with that noise it was hard to win. 2 I was with my head down waiting and I raised it to ask the judge if I could ask people to turn down the volume. What sense would it be to stand on the service line at the first point of the game, having lost the previous blank, without any wear. I think she was wrong. That happens in this tournament and at the beginning you have to get used to it. "
However, Nadal has no complaints about the public: " The connection with people is very good and elevates me to a very high energy level. I am comfortable here, but every year is the same, at first the noise is strong and the first day you have to adapt, then the ear adjusts to the conditions.It is what makes this track special and you have to enjoy it, but nothing happens ".
Finally, he talked about the meeting with the ATP Players Council, of which he is again a member together with Djokovic and Federer, and which was held a few days ago in New York: "I went to a meeting about something I already knew and in what I was already in the past. Nothing more. We talked for more than two hours, about more or less important things, but no decision was made, a normal return ".
Photos from as.com