Nadal and the calendar: "I think the main tournaments should be advanced"
After winning his fifth Masters 1,000 in Canada, the Balearic was once again very critical of the provision of the ATP calendar with the big tournament dispute until November.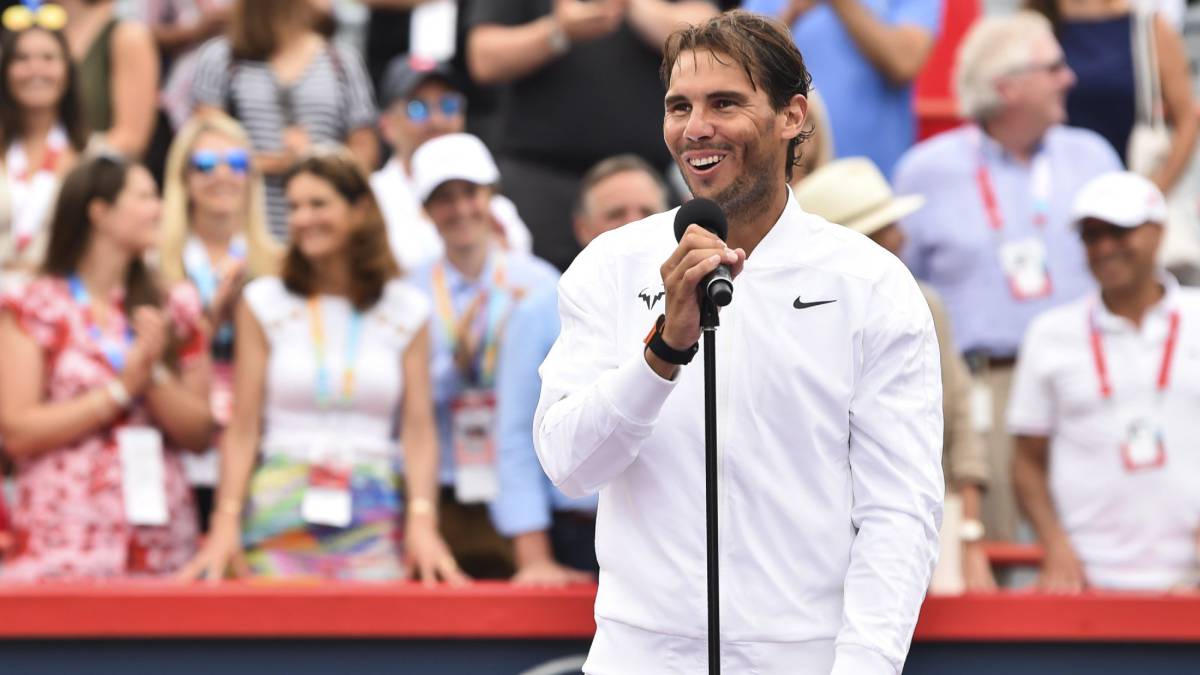 Rafa Nadal again expressed his opinion on the ATP calendar and expressed his discomfort at the fact that some of the main tournaments are held at very late dates.
Nadal said that it seems good that there are many tournaments for players to fight for titles and the public enjoy the games. "No, I don't think the seasons are very long. What is very long is the main tournament season. For me the seasons may be longer. That is not the problem, right? The longer season is better because more jobs are created. There are more players who can play more tournaments. Sports are not only great when favorites are making a lot of money. Tournaments are bigger when there are more people living this sport. "
However, the Balearic believes that the big tournaments should be held earlier in the ATP calendar, since the season closes in November with the dispute of the Nitto ATP Finals. "My feeling is that we can have more and more tournaments. That's not the problem, right? The problem is that the main tournaments are played until the end of November. Yes, that's a problem. 222222 In the main tournaments you face the best players in the world, people often criticize us to play exhibitions, ok, it's different, it's not the same to play an exhibition than to play an official tournament against the best in the world For me the problem is that there are outstanding tournaments until the last week of the season. That is the main theme. If we were able to change this and advance these tournaments on the calendar, then we would keep them and it would be better for everyone. "
Nadal also analyzed the match against Medvedev, before which he had a Hard start but little by little he settled down to play his best game in this edition of the tournament. "The first game was tough. He played well, some long exchanges. It was important to start in good shape. It's true that he had several break attempts but I played well and saved him. I made a solid game, it has long been my best game this week, without a doubt. 2 I did a lot of things right: changing directions and rhythms during the point. The reverse cut has worked very well. I think I played very smart, and I did it because I had good feelings with the ball ".
Photos from as.com