Messi is still apart, but will be tested to travel to Bilbao
De Jong and Todibo rejoined group dynamics once their respective inconveniences were overcome. The Argentine hopes to join the group dynamic on Thursday.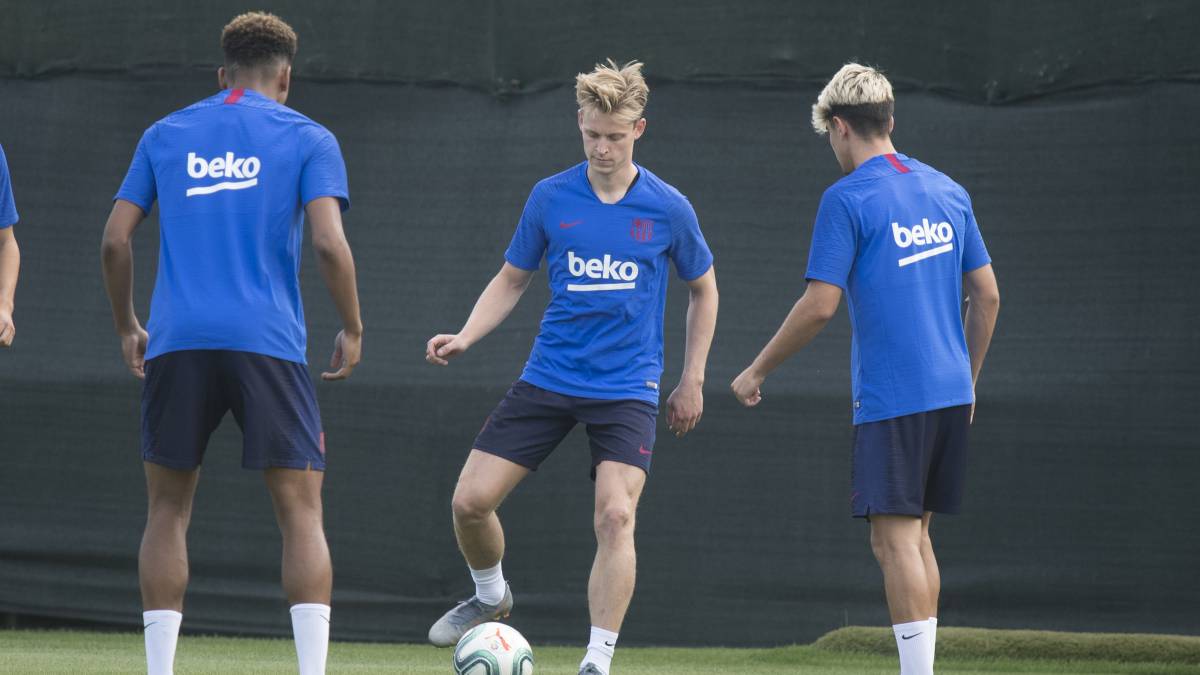 Leo Messi followed on Wednesday morning with his rehabilitation process to solve the solenoid injury of his right leg that he suffered ten days ago in the last training of Barcelona before boarding the plane to the United States.
The Argentine, therefore, still cannot complete a full training with the rest of his teammates, but despite this circumstance nobody dares to completely rule him out facing the game of Friday in San Mamés that will serve to open LaLiga.
It seems clear that As a starter it is impossible for him to leave, but the Argentine star wants to start feeling part of the team's dynamics and could travel to Bilbao even if he were to sit on the bench.
In the afternoon session Thursday will be the key. Messi hopes to be able to rejoin, not even partially to the dynamics of the group. If the rehearsal goes well, you will travel with the rest of your classmates. If not, he will stay in Barcelona because in the club's technical team nobody wants to take the slightest risk and then he would definitely debut at the Camp Nou against Betis. Those who are recovered are Frenkie De Jong and Todibo. Both players exercised apart from the rest of their teammates in the session on Tuesday, the first of the week, because of discomfort. On Wednesday, instead, they worked at the same pace as everyone.
4
Photos from as.com