Mediapro responds: "The RFEF has used Velasco Carballo as a shield"
"If in refusing to give the materials he obeyed someone's instructions, he must say so when declaring to discharge his responsibility," says the producer.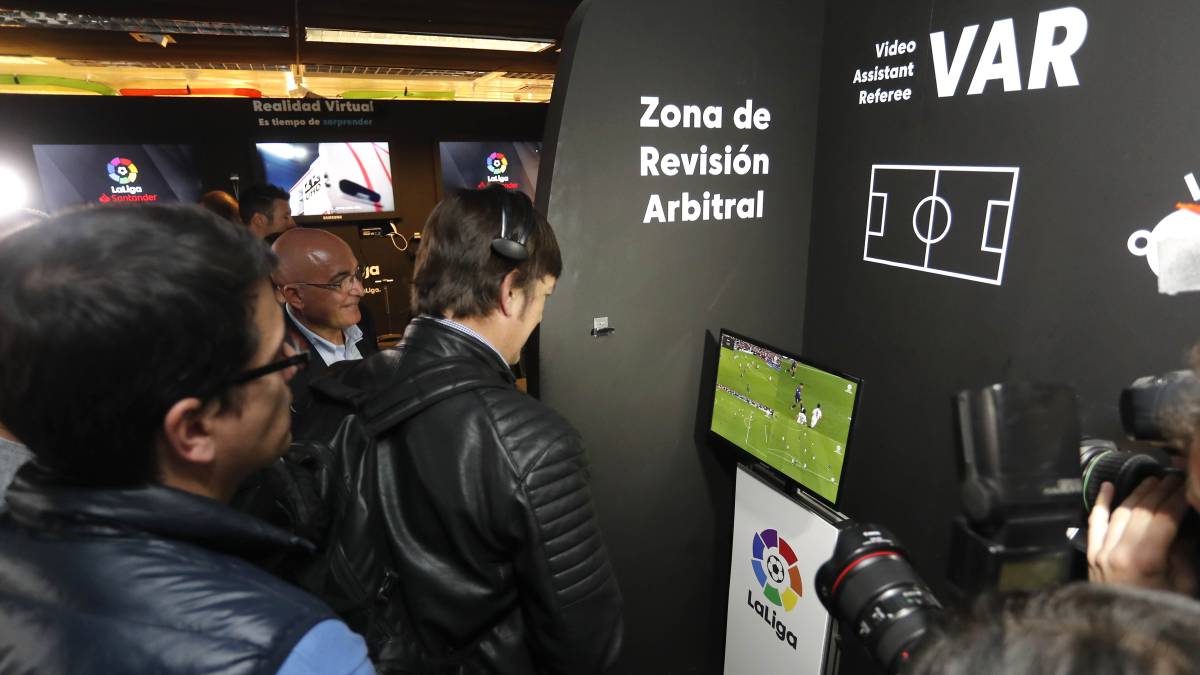 The company Mediapro replied on Wednesday to Andreu Camps, general secretary of the Royal Spanish Football Federation (RFEF) , who has sued the president of the Technical Committee of Arbitrators (CTA), Carlos Velasco Carballo, because "has been used as' shield '"by the RFEF and was the person who prevented them from removing the materials from the room VOR that they consider theirs. 444444
Mediapro, in charge of providing the VAR service in its first campaign in LaLiga Santander, claims RFEF seven technical tables , various wiring and NAS clips for the storage of video clips for a total market value of more than 50,000 euros, and for this reason denounced on Tuesday that the body chaired by Luis Rubiales and the former international collegiate of being " consciously dilating the withdrawal process with spirit of illicit appropriation ".
The RFEF Secretary General responded this Wednesday that "denouncing the president of the CTA is very serious and intolerable" and that "a red line has been crossed that nobody had to have passed". "Carlos has nothing to do with this issue, the issues of withdrawal of assets are exclusively my responsibility, a criminal case cannot be imputed to someone who has not taken those decisions," he told a news conference. 444444
However, Mediapro warned shortly after that "does not attack the referee collective or its president at all" . "It has been the RFEF that has used as a 'shield', being the person to whom it seems to have delegated this matter and who, in fact, has prevented Mediapro from withdrawing the materials," he said in a statement. 444444
"If in doing so he obeyed someone's instructions, he must say so when declaring to discharge his responsibility in whom he has taken this decision to appropriate Mediapro's equipment, disks and wiring, and that is what he is trying to hide behind Velasco Carballo," he added. company, which remarked that "however, the RFEF is as a subsidiary civil officer" .
In addition, it also took the opportunity to "clarify some themes that have been raised and are not correct", such as the non-identification of the cables of which Andreu spoke Camps, and that, according to Mediapro, " were identified in the withdrawal attempts on August 8 and 9". "In fact, we say so in the complaint and the photos we provide in the complaint are from those days," he added.
4
From the same, the Catalan producer made it clear that in a mail dated August 8 they assured the federative entity that , "without prejudice" to make them "a budget" for their possible purchase, the required materials were theirs and they had to "remove them" .
"Day 8, 9 and yesterday Tuesday, and not only to identify the equipment, disks and cables, but also to remove them, although unsuccessfully ", Mediapro continued on a refusal of the RFEF to go to identify their equipment and not let them" pass ".
The audiovisual company also replied" on August 6 "to the request made by the RFEF saying that would say "to disassemble" . " Velasco Carballo did not answer that 'email', but he did call there. It was agreed that we would go on the 8th. When he went there to dismount, they were referred to a person from the installation company, the cables that were ours took pictures, etc., but did not let them take anything, "Mediapro said.
4
Photos from as.com