Mecherazo to a referee at Craiova-Honved
The Norwegian referee Arnold Hunter was attacked in the 120th minute, before reaching the penalties. He feared he had been struck by a flare that exploded very close.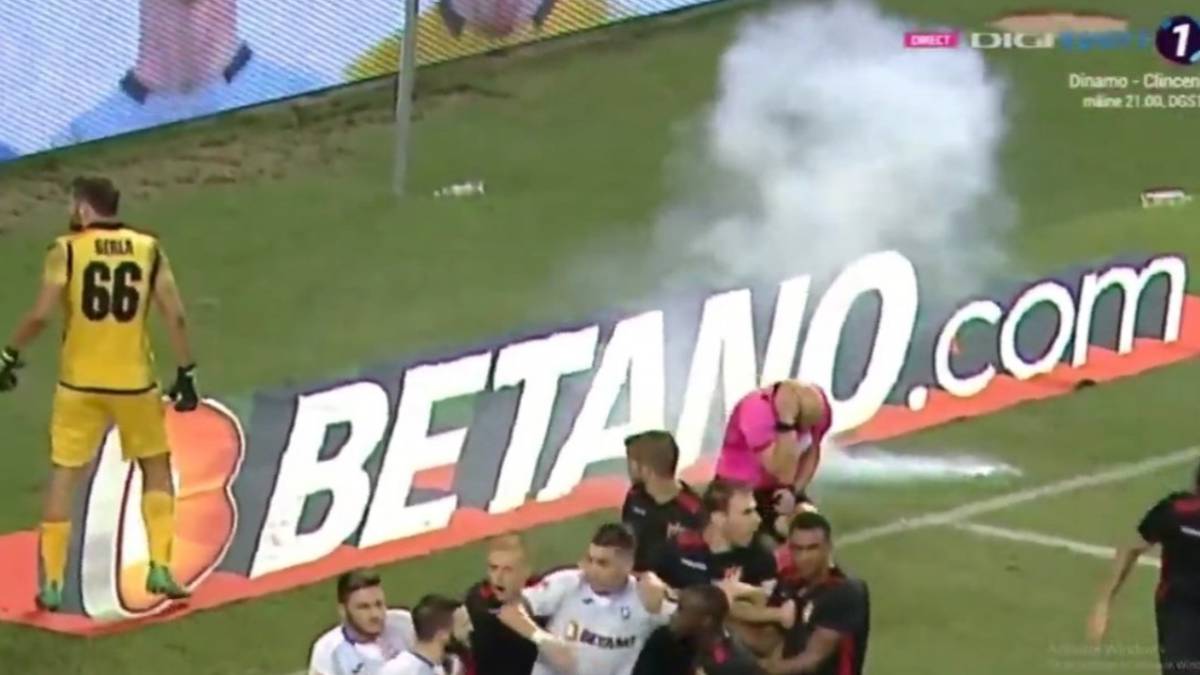 The second round of the Europa League has left us with one of the most unfortunate images of the season. 2 The referee of the match, the Irish Arnold Hunter, who faced Craiova FC with the Budapest Honved FC has been hit with a cigarette lighter during a tangana between players of both teams. In the absence of three minutes for the match to go to the penalty shootout, there was a confrontation between the players when the referee, who was close to the main group of players, fell to the ground taking his right hand to the neck with a visible expression of pain.
A little before he had exploded a flare near the Norwegian collegiate, so it was feared that this could have caused him some damage. Hunter tried to get back on his feet, but it was impossible and the medical services had to enter the field to serve him. After fifteen minutes of pause, the referee was able to rejoin and retire to the band to weigh the situation while the UEFA delegate reported the incidents through a phone call.
When everyone thought that the referee would jump to the field to play In the last minutes, the Irishman retired to the locker room and instead one of the attendees went out to perform the duties of chief referee. The Romanian journalist Emanuel Roşu reported on his Twitter that the match was about to be suspended, but it was not He canceled the match because the local police could not guarantee the safety of the players and fans of the Honved if it happened. Finally the match went to the penalties and the elimination was taken by the Craiova, who celebrated the pass between a new rain of flares .
Photos from as.com