Márquez made a podium in the last 21 races he finished
And it was first or second in the last 17. At this time it only ended early, due to the fall of Texas 2019, Valencia 2018 and Australia 2018.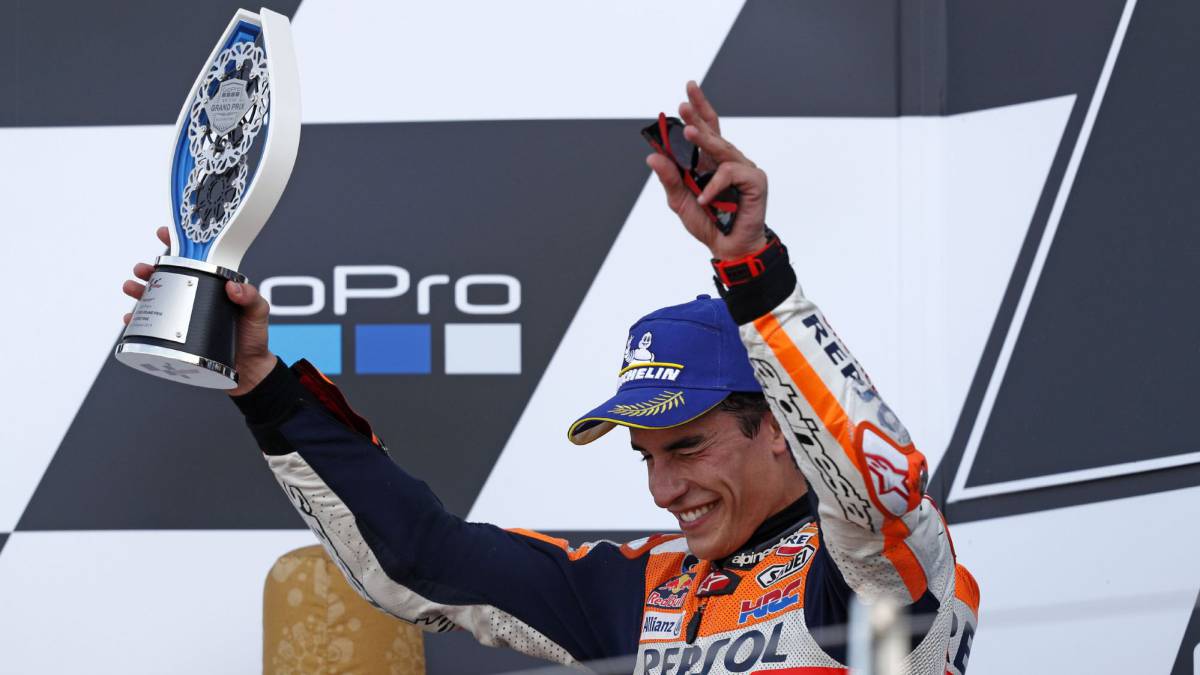 Márquez said in Silverstone, after falling for the second consecutive race in a last-round duel, that "to win the war you have to lose some battles." And that is what he is doing in almost all the wars he has appeared in MotoGP, because since 2013 he has won five of the six titles he played and is on his way to six out of seven, because he already takes Dovizioso 78 points out of advantage with 175 at stake. And for these achievements in recent times has incorporated at its natural speed a bomb-proof regularity, with a podium place in the last 21 races that has finished and first or second in the last 17, A scandal. 444444
Between Catalonia 2018, in June of last year, and Great Britain 2019, last Sunday, only missed his appointment with the podium in the races of Texas 2019, Valencia 2018 and Australia 2018, all of them by fall and the last two when he had already conquered the title . Let's see how long he is able to prolong this sequence, but at at the pace he is on, he is on his way to exceeding his MotoGP points record, set at 362 in 2014. Now he has 250 with 175 to be distributed yet, so the accounts are more than enough based on first and second 444444
And it is that in all that sequence of 21 races consecutively finished in podium places nothing more than was third in Brno 2018, because the rest have been 12 victories and 8 second places.
Photos from as.com