'Marathon Man' Zverev appears again before Tiafoe
The German went back to five sets and more than three hours of the game: 6-3, 3-6, 6-2, 2-6 and 6-3. Wawrinka knocked Chardy in four, Isner threw Struff and Basilashvili Brooksby.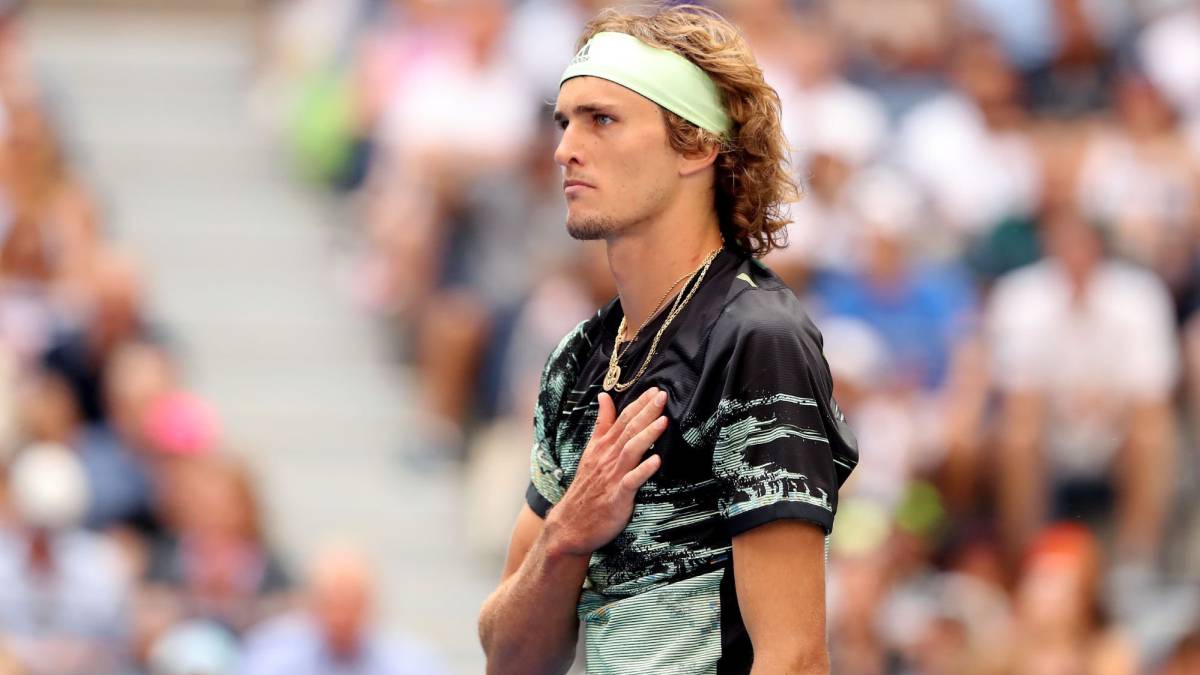 A Alexander Zverev begins to sit like a ring on his finger the nickname of 'Marathon Man', that movie of the 70s in which Dustin Hoffman embodies an exemplary student wrapped in an international plot with Nazi spies and fugitives involved. And it is that the German goes precisely from marathon to marathon in this US Open. The last one, this Thursday against the American Frances Tiafoe. 222222
After leaving five sets in the first round against the Moldovan Albot, Sacha repeated before the young man (21 years) of Maryland with a 6-3, 3-6, 6-2, 2-6 and 6-3 in three hours and 12 minutes of play. 2 With this, he already has five games resolved at a distance of five rounds between the 12 he has played this season in Grand Slam tournaments. The number six of the ATP, which has been resisting the greats (two quarter finals in Roland Garros is its ceiling in 17 appearances among all) , continues to punish with his service and, despite the fact that he placed 22 direct serves ( 63% of success in the first), I also make 11 double fouls. It was an all-or-nothing match, with 63 winning strokes and 53 unforced errors in his account and 41 and 47 in that of his rival. 2 They only broke a break (4 of 12 the German, 3 of 11 Tiafoe) and the slightly more effective Zverev to the rest. His next opponent will be Slovenian Aljaz Bedene. 222222
Monfils and Kyrgios also advance
Less work needed the wayward Nick Kyrgios, who has reached Flushing Meadows in 30th place in the ranking and eager to continue polemicizing. This time he did not grant anything to a clearly inferior rival, Frenchman Antoine Hoang (104th in the world), whom he defeated in two hours stuck by 6-4, 6-2 and 6-4. With a whopping 24 kicks direct (70% of first) and 40 winning strokes for 22 unforced errors, the Australian took his best version and still does not yield a set in American lands. Now he will have to measure himself with the young Russian Andrey Rublev (21 years old) .
But if Kyrgios sweated a little, even less did Gael Monfils, who swept the Romanian Marius Copil: 6-3, 6-2 and 6-2 in just one hour and 25 minutes. 2 Effective when he had broken balls (6 of 9 used), the Frenchman, 13th already in the world rankings after leaving behind the physical problems that had reduced him in previous seasons, accumulated 24 winning strokes and 18 unforced errors (32 of his rival) and has already next opponent: Canadian Denis Shapovalov.
4
One who already knows what it is to win the tournament, the Swiss Stan Wawrinka, also planted in third round, with some less trouble, to Coast of the French veteran Jeremy Chardy. 222222 Stanimal settled him in four sets that lasted a total of two hours and 47 minutes: 6-4, 6-3, 6-7 (3) and 6-3. Strong and secure with his service (19 direct serves and only two broken balls awarded) and balanced with the ball in play (45 winners and 33 not forced), the 24th world racket will have another classic in front in his next match, the Italian 37-year-old Paolo Lorenzi, executioner of Kecmanovic in five sleeves. 444444

There is no rival yet, meanwhile, John Isner, who easily undid the German Jan-Lennard Struff in a gunfight duel decided three sets after two hours and 18 minutes: 6-3, 7-6 (4) and 7-6 (5) . Between them they added 40 direct serves (22 for the American and 18 for their opponent), with more success for the giant of Greensboro, who it fit 71% of first against the poor 45% of Struff. In addition, it was more effective in the few breakage opportunities that were granted both (2 of 6 and 1 of 3 seized, respectively) and ended up prevailing in the final tie-breaks, one of its specialties, of the second and third partial. His next rival, after beating Stebe, will be another player of great size and power: Marin Cilic.

4

The German Koepfer, on the other hand, will be that of Georgian Nikoloz Basilashvili since the number 18 in the ranking appealed in four sets to the young man 18-year-old American Jenson Brooksby, already exhausted his quota of crushed after passing the previous phase and knock a whole Thomas Berdych in the first round. In spite of his serve (50% of first and 15 double fouls), Basilashvili managed to resolve the lawsuit in his favor in three hours and six minutes for 3-6, 7-6 (3), 7-6 ( 5) .

Results and calendar of the men's team. 222222



Photos from as.com