Llull's sporting response to Heurtel who has taken the applause of Barcelona
The Madrid player responded to Heurtel's tweet about the 'haters', and his message has been applauded by many Catalans, who have valued the sportiness of the Balearic.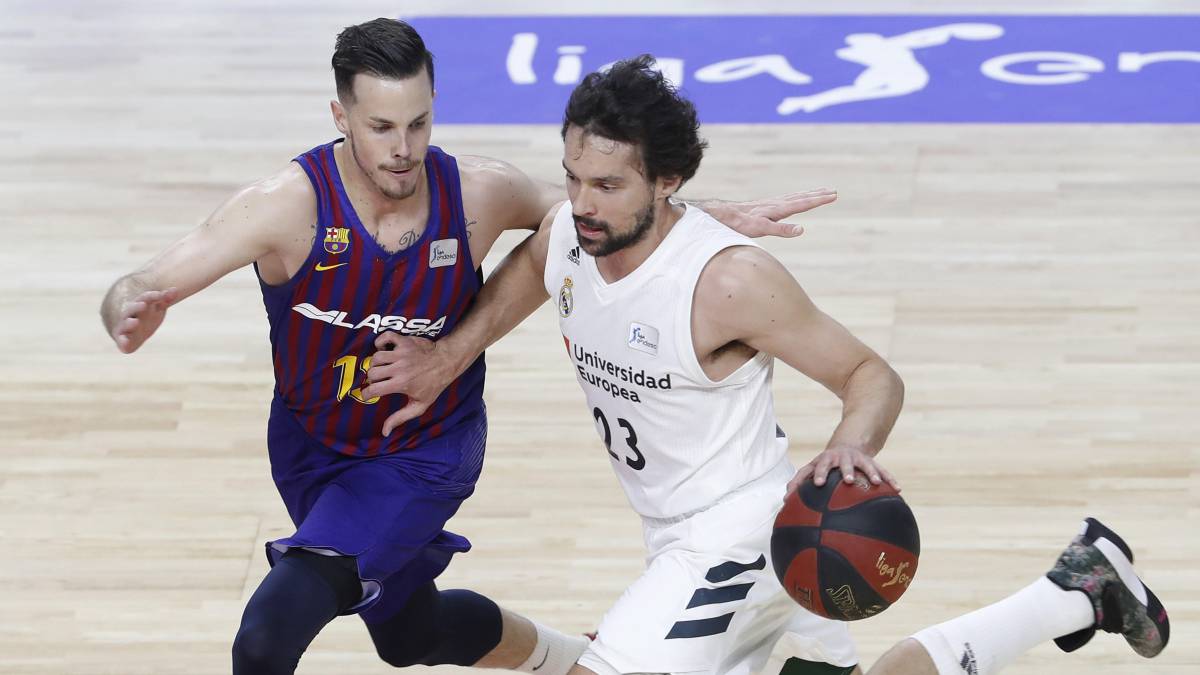 FC Barcelona player Thomas Heurtel will be down for next season. Barça's base was intervened after suffering a partial rupture of the patellar tendon of the left knee during a match against Turkey that played with the French national team for the 2019 World Cup in China.
The Blaugrana star, one of the most outstanding players of the Pesic team Last season, wrote a few words on Twitter after the operation in which he was addressing his haters: "Do not be so happy! I will return soon and even stronger than ever to help this team lift titles" .
a few hours, Real Madrid player Sergio Llull wanted to respond to his rival in social networks. "Your haters do not know. But your rivals always want to see you on the track. Courage and strength for crack recovery! Recently.
The French was quick to respond to the message: " Many thanks for the support Sergi. See you soon on the courts. And luck in the World Cup! "
The response of his rival has not been the only one, and many fans of Barça have valued the words of Llull and thanked his sportsmanship. 444444
Photos from as.com