Lluís: "I think it will be a great year, that we will do great things"
"It's something I imagined since I was little," admits the center about its premiere as a professional. "There is always something of Gallego that is surprising," he says.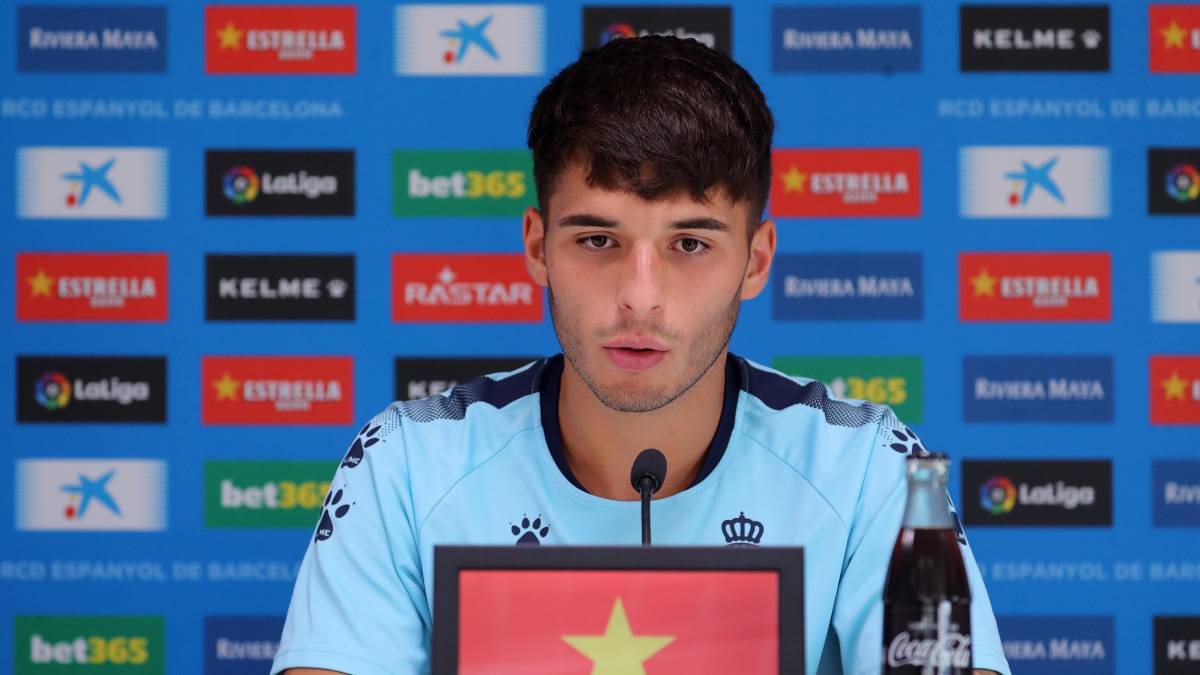 "It's something I imagined since I was little" , recognizes Lluís López, who on Monday valued his first week as a professional footballer of Espanyol in the Sports City, in which he is also enjoying title. "We are living this dream of playing in Europe. And it is a very nice thing to be able to participate. We have to live it with the greatest possible enthusiasm," he said.
4
"I work to be at my best, to perform at the best level when the coach I need to play .I want to play as many minutes as possible, with a positive dynamic, "said the central, who is not afraid of signing this summer for his position, such as Fernando Calero and Bernardo Espinosa:" That players come is positive, especially if They come to help, to contribute their grain of sand. I can learn from them and they, keep things that I can have. They have a professional path, that is positive for us, "he said. 444444
Centered in the lap of Q3 of the Europa League, on Thursday against a Luzern who was already defeated in Switzerland by 0-3, Lluís is not afraid this week that he will close on Sunday with his LaLiga debut against Seville "We have to give him the naturalness that things have. We must focus on training, playing a good game on Thursday, because it doesn't fit in our heads to relax, and face the things that come" .
And he added: "We can't get carried away because of the start of the League because we would be wrong. T We are excited, motivated, I think it will be a great year and that we will do great things. " "Within what we can know, there is always something of David that is surprising. It gives us ideas and solutions that we had not seen and that make us win a match. Just like the players, the coaching staff grows in each match," he said. And he added: "In addition to the players wanting to do great things, the coach gives us that confidence and that prominence so that you feel so strong and that you go out to the game and capture them on the pitch" .
Y of the possible Departures, such as that of Borja Iglesias to Betis, said the canterano who take it "with total naturalness, we do not get. We are all working hard, we must live like this until the last moment." "They are our players and are involved one hundred percent, involved and focused like us in Thursday's game," he added.
4
Photos from as.com