Kimi and her 16 days drinking: "It's nothing bad, it was normal"
The Finnish pilot of Alfa Romeo talks about the anecdote he tells in his book: "It happened all the time. It wasn't the only time I did something like that, I had fun."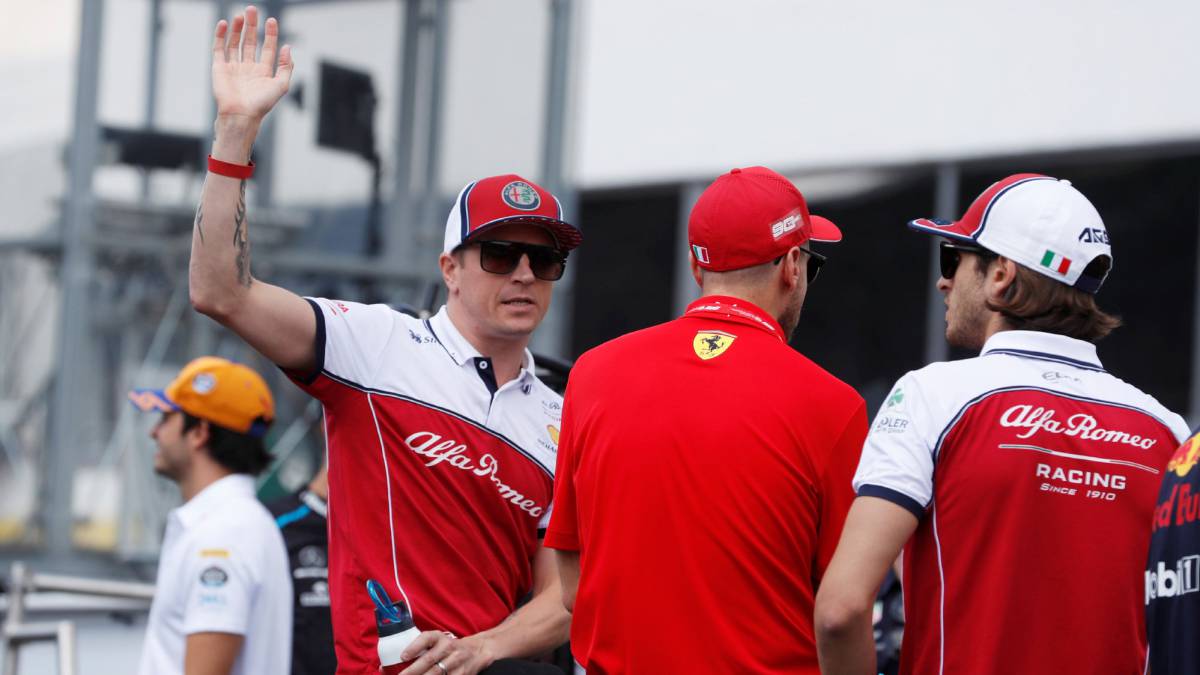 Kimi Raikkonen is one of the most curious riders of the F1 paddock. It is no secret that the Alfa Romeo Finn does not like to talk to the press, but when he does, he always leaves headlines that give talk. In addition, after the publication of his book, there is no interview in which he does not have to comment on any of the anecdotes he tells in it. On this occasion it has been 'motorsport' the publication that has spoken with the Finn. 2
"Actually no, but I have no choice," Kimi replies asking if he is more accustomed to the media. "That's the problem, I don't have much to say, but it's part of my job. 2 I like to run in F1. No matter what I do, there will always be something positive and something negative, you can't just have the positive," he continues.
After confessing that he did not read his own book until the day before the presentation and that he did not veto the author to tell anything, Raikkonen remembers, or not, his 16 consecutive days without stopping to drink between Bahrain and Barcelona 2013: "He could not Remember, half of the things people had to tell me. 2 We had just passed through Europe and had a little fun. It wasn't the first time and it was normal for us. But there's nothing wrong with that story, what's wrong? "There is nothing wrong with that. That was quite normal and it happened all the time. It was not the only time I did something like that, I had fun."
That's right, now that you are a parent, you have already removed those excesses . "Now there are other priorities. Then I was old enough to do what I wanted. When you have family that changes. We all grow old, don't we? And after 16 days drinking I don't feel as good as I used to," Raikkonen ends.
4
Photos from as.com