"Victory in Austria gives us a lot of energy for the future"
Dovizioso also says that the World Cup is still open as there are "many races ahead" and that they are working to develop the bike.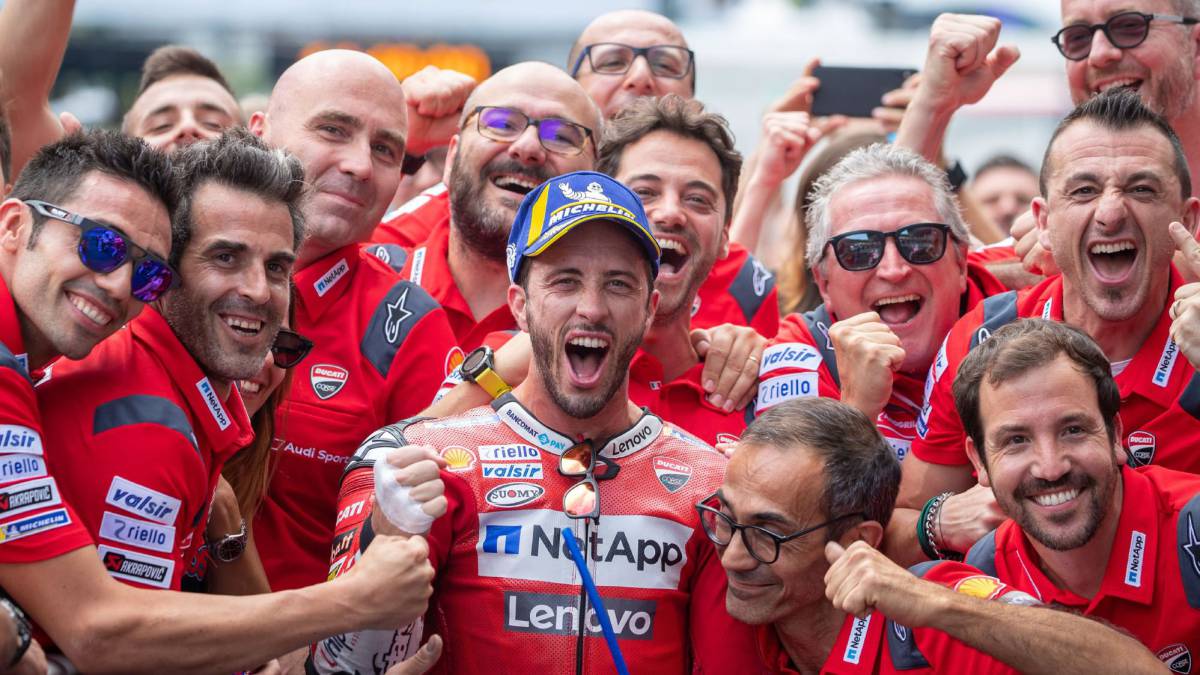 Andrea Dovizioso got her second victory of the season in the Austrian Grand Prix thanks to a spectacular overtaking in the last corner of a Marc Márquez who still does not know what it is to win at Spielberg. The Ducati rider, in statements collected by the Dutch version of the 'Motorsport' media, has recognized that this victory gives him and his team "a lot of energy for the future."
"This victory gives us a lot of energy for the It's always important to win, but the way ... Win like this, although we were not faster than Marquez, is very positive for me and for Ducati. This gives us energy for the continuation of the season and for the development. energy makes a lot of difference. The more energy, the better, "says the Italian.
4
. Ducati's '4' is second in the championship with 172 points, 58 from leader Márquez. "It is open because there are many races ahead. 2 On the one hand, this race does not change the future because Marc has demonstrated his potential in many races. He was very competitive, even more than last year. I hope he is strong in all tracks, so it will be very difficult, "comments 444444
" However, we are working hard to develop the bike. You never know what to find and there are new materials on the way. 2 I want to keep hope alive. That's how it should be. However, if you are realistic, it is very difficult. That does not change the way we work. Our approach is that we have to improve because our speed is not enough to overcome it, "concludes Dovizioso.
Photos from as.com