"We had the order that Neymar signed for Madrid"
Jesús Enrique Gutiérrez is the only technician who has directed Neymar as a Real Madrid player. 13 years after training him in tests, he attends AS.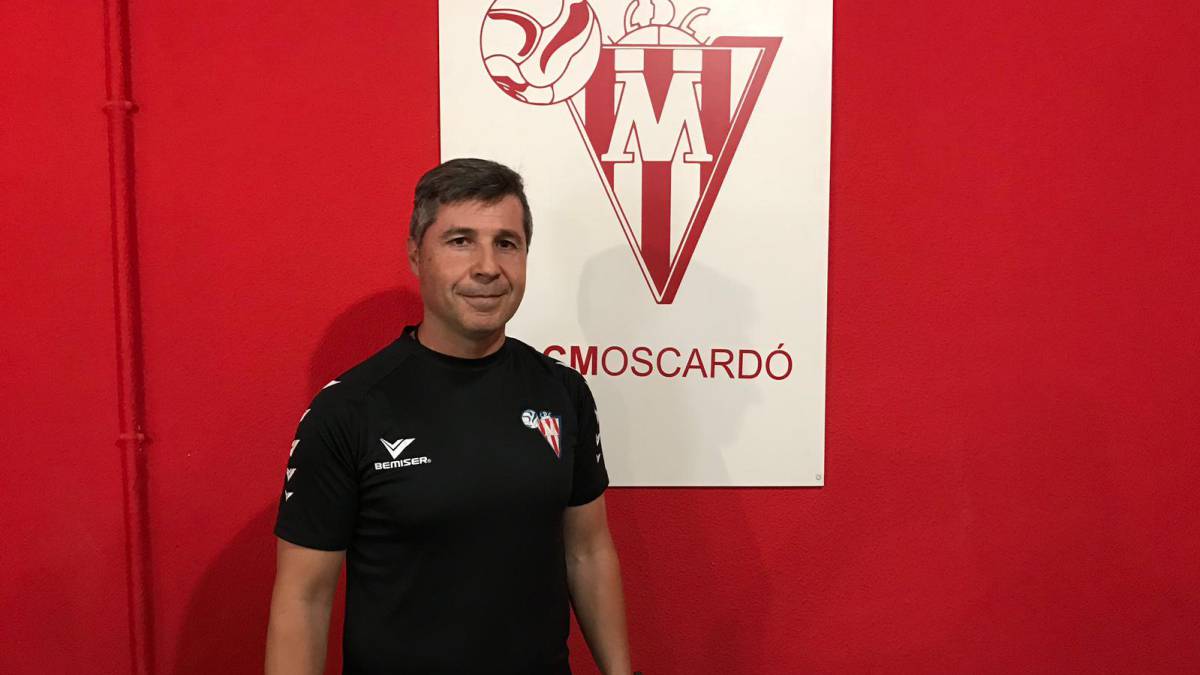 In the 2006 season Real Madrid was the first club to take the initiative for Neymar when he was 14 years old. Jesus Enrique Gutierrez, current sports director of the Colonia Moscardó Club, was the coach in charge of assessing the talent of the soccer player, who traveled from Brazil to train with the whites. 2 The technician of 'La Fábrica' continues to remember with special affection the anecdote that could having changed the Brazilian soccer history
4
-How do you know that you will train a talent from Brazil?
"Neymar arrives in the winter of 2006 for Infantil A. In the month of February they tell me to pass by the office of the quarry managers and they tell me that a boy from Brazil will come to train. It surprises me because it was not normal, other times if players had come closer, but never from so far away. They explain to me that he will try about two weeks. "
-Neymar had details of the future crack?
" With the ball on the feet Neymar was different from what he had seen on other occasions. to what I had seen so far. In addition, the level of Madrid was very high. "
-By the way, was he out of the field very naughty?
" When I'm going to introduce myself I see a thin boy with his hair very shaved and with a child's face, because he was a clear child. When I enter the locker room to present it to the classmates, he quickly has a cordial relationship with everyone. He was smiling and joking. "
-What feelings do you have when you see him play?
" From the first we saw all who were there: I as first coach, my assistants and the leaders of the quarry had very clear that no he could escape. The order of the club was that that boy could not return to Brazil without having committed to Real Madrid ... ".
-Why did not he stay?
" It's the million dollar question. When my function ends on the soccer field what happens in the offices I no longer control it. What I know I know from hearsay and I could not guarantee it 100%. Madrid puts the father a contract with very interesting conditions to stay, but for what the father sees presents that offer to Santos and explains that to return to Brazil he has to match that at least ".
-That is, does Santos fight back?
" Yes! It must be that Santos tells him that he is going to make a contract, even that he gave a flat to the father and well that is the main reason why Neymar does not sign for Madrid ".
-He learned something more about Neymar. Did you not write again?
"Never ever. I keep waiting for him. I would love to see you again, but I never had contacts with Neymar. The boy had a very close treatment and his companions asked me "Mr. this one must be signed". I would like to tell you more, but then it couldn't be done. "
-What would you say?
" I would say that for me it would be a pleasure that I could definitely return to Madrid once and for all, is at an age ideal that you still have time to demonstrate many things that you have already demonstrated. Now there are other questions: character, injuries ... but I still find a differential player. Neymar is waiting for you here in Madrid. "
-Is he the leader that Madrid needs?
" The question about leadership is more complex. He would arrive at a locker room with a hierarchy. that Neymar tried to become the star of the locker room, but to be important in the field ".
-13 years later… he arrives at the Moscardó as sports director. 2
be part of it. We want to make a very nice project so that this club once again has the prestige that it always had in what is its 75th anniversary and hopefully we can celebrate it with a promotion and with the visit of Neymar ".
Photos from as.com