Gallego: "Borja doesn't add anything to Espanyol anymore, it doesn't worry me"
The Espanyol coach was blunt about the transfer of the tip to Betis. He released a warning about the season: "We can't start at two thousand per hour and then click."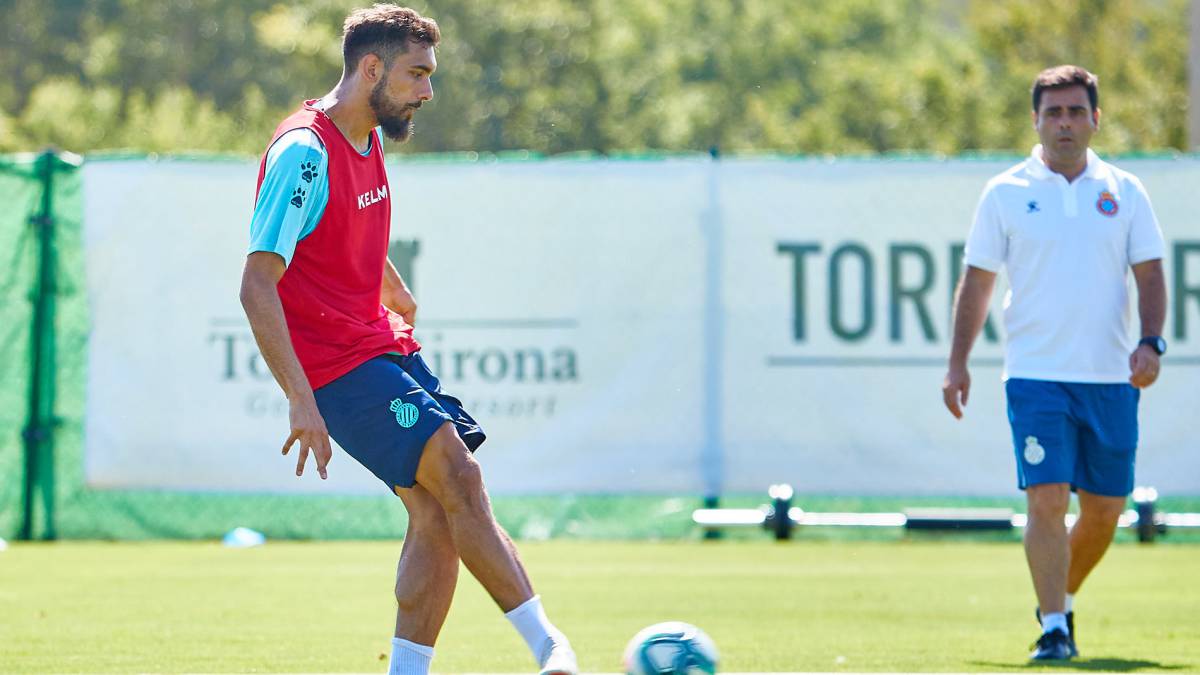 Match against Luzern: "Despite the good result of the first leg, we are clear that you have to work very hard and do things very well to win again. That is the goal and we don't think about anything else. But we have already started playing two official matches, Thursday and Sunday, and we have to make the best team tomorrow and another to arrive in the best conditions against Sevilla. "
Borja Iglesias: " It is very clear. He is a player who is no longer with us, obviously I wish him the best in his new stage. He has been an excellent professional until the last day, I did not expect less because he was a Espanyol player. Now what concerns me and worries are the players who are with us and want to be. He doesn't add anything to Espanyol anymore and I don't care at all about him. We have many more talented players. "
Substitute for Borja Iglesias: " With Borja we had an important competition and qualities. Now the club is working frankly well and is attentive to the market. Let's see if we can incorporate a player with his characteristics, if he is well and if not, nobody will come. To be equally competitive we stay with a less level player and we will try to match it. It's the same thing that happened with Mario, he left a player with a lot of level and another with a lot of level that is Calero. "
Striker profile looking for: " To be equally competitive and maintain the structure of the team must be similar to Borja. "
Pedrosa physical state: " It's better, it evolves very well ".
Will they sign on the right side? He can bring a lot of leadership, has a lot of personality and a good ball out. What we have is very good. It will generate a lot of competition and it generates a problem, bless it. At the regulatory level he is not registered and therefore cannot play against Luzern. "
Can there be relaxation for the 0-3 of the first leg? He doesn't relax or train. Each game is an opportunity for those who play and we all always play many things. Relaxation will be impossible for the team to have. It's a football game and we have to do things very well to beat them. "
Staff status: " People are not aware that this team started competing very soon and when you do you have few sessions with the entire team Because you are splitting it up. In the week you only have one or two days left to do it with the whole team and the growth is in training. There we have a deficit with the rivals. Although it is not an excuse. I want to give a little incentive to our people and where we don't arrive, they will help us. We lack training sessions, but we have to solve it with the encouragement of our people. "
Sensations for the season: " It is a bottom race, we can not start at two thousand per hour and then click. We have to have an evolution, we have time, but with what I see during the week of illusion and ambition I am sure that we will have a great season. "
Sevilla: I don't know how Sevilla is of potential. We are going to compete, to play a great game and we will make things difficult for him. "
Photos from as.com