Formula Sutdent: Newey's apprentices
This championship, born in the US 41 years ago, has become a springboard for those engineering students who dream of the competition.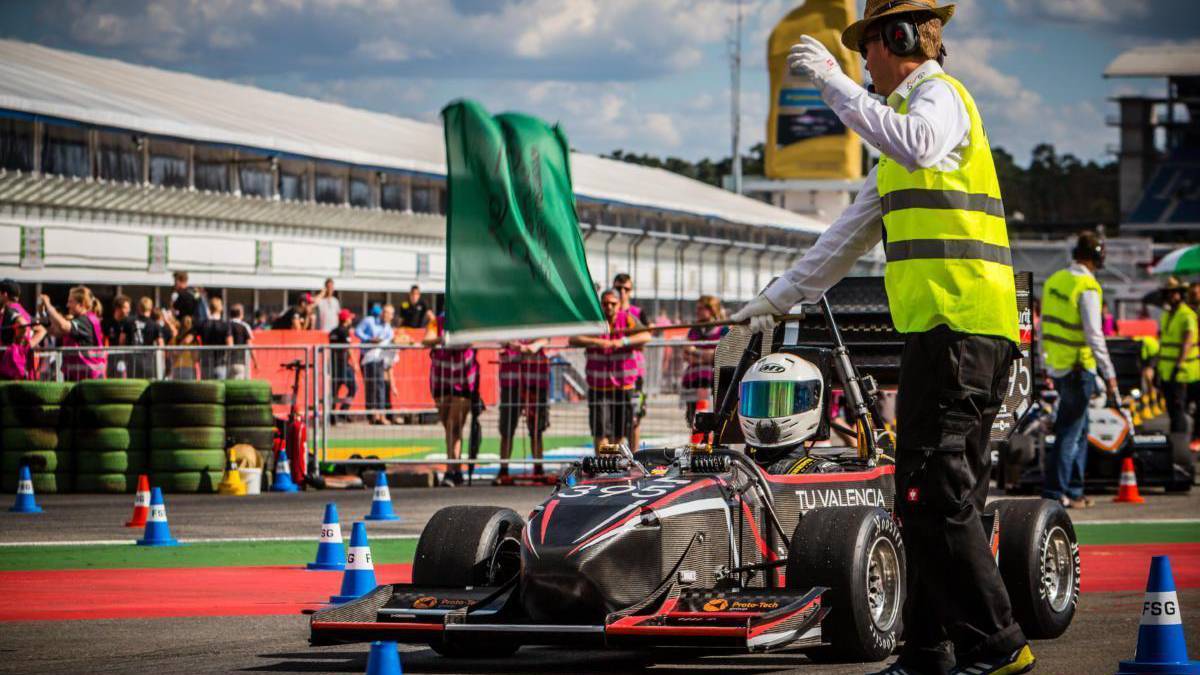 The most common formula is accompanied by a number 1 on its back. However, there remain great strangers who in turn c know a lot of effort, emotion and work in the struggle for a dream. 2 What is it about? We also speak Formula, in this case followed by Student. But what else do these two words contain? The Formula Student has become the most established engineering competition in Europe and also a springboard where future Adrian Newey or Ross Brown of the Grand Circus could be found.
This championship has become the European variant of the American Formula SAE (Society of Automotive Engineerings), which began 41 years ago, in 1978, known as "SAE mini Indy". After a first project that was born to offer a more complete training program to those who studied engineering in universities, the Formula Student has ended up transforming into an opportunity to know the motor world from within, giving voice to a brave and innovative way of learning. Although with a final objective: to manufacture the fastest and most reliable car to win the rival universities. 444444
Its mechanics? After allocating three months to design, study and perform simulations to validate the design of the car, then comes the manufacturing period. It is where more hours are spent until reaching a prototype that will be evaluated by experts in the world of the engine, from different tests that will decide which is the best proposal. They will be divided between dynamic (675 points) and static (325 points), to add up to a total of up to 1000 points that will highlight the car with better performance in acceleration, braking, and stability… always within safety. 222222
They can only be valued, In a list where the best Spanish university, UPValencia, occupies the thirteenth position (690.14 points) with the University of Stuttgart at the top (826.97), those cars that have green light after an 'ITV' where The judges ensure compliance with regulations and design. This inspection is one of the most demanding tests, since between 20 and 30% of the candidates do not receive the approval of the organization to continue being part of an event that does not remain in simple verifications. It is much more.
Each team must develop a company around the car. The financing to cover the needs of a car that cannot exceed 21,000 euros, must also be obtained by the students themselves through sponsors, like any motor competition. Then they will have to create an attractive business plan for potential investors, that will also be judged during the competition within the static tests. It will be in the dynamic evaluations where the potential on the asphalt is valued, although the important thing is not only to be the fastest, but also to take advantage of the resources.
Currently the competitions are held in places as different as Australia, India, United Kingdom, Italy or Germany, considered as the contest with the highest level in the world. However, despite the talent of the Germans, it is in the small differences where the great results are. Those that become unexpected within a program that gives students the chance to develop while fulfilling their dreams. To learn while They are carried out as engineers who follow in the footsteps of Ross Brawn, Paddy Lowe, Adrian Newey or James Allison in "one of the best experiences of our lives both professionally and personally." It seems that they are clear and you, what do you want to be when you grow up? Come and dream. 222222
Photos from as.com