Feliciano and Carreño succeed; Koepfer surprises Munar
Feliciano López won Fritz (3-6, 6-4, 6-3 and 6-4); Carreño, Pella (6-3, 4-6, 7-6 (2) and 6-3); Munar fell 6-4, 7-6 (2), 5-7 and 7-5 against Koepfer (25 years and 118th in the world).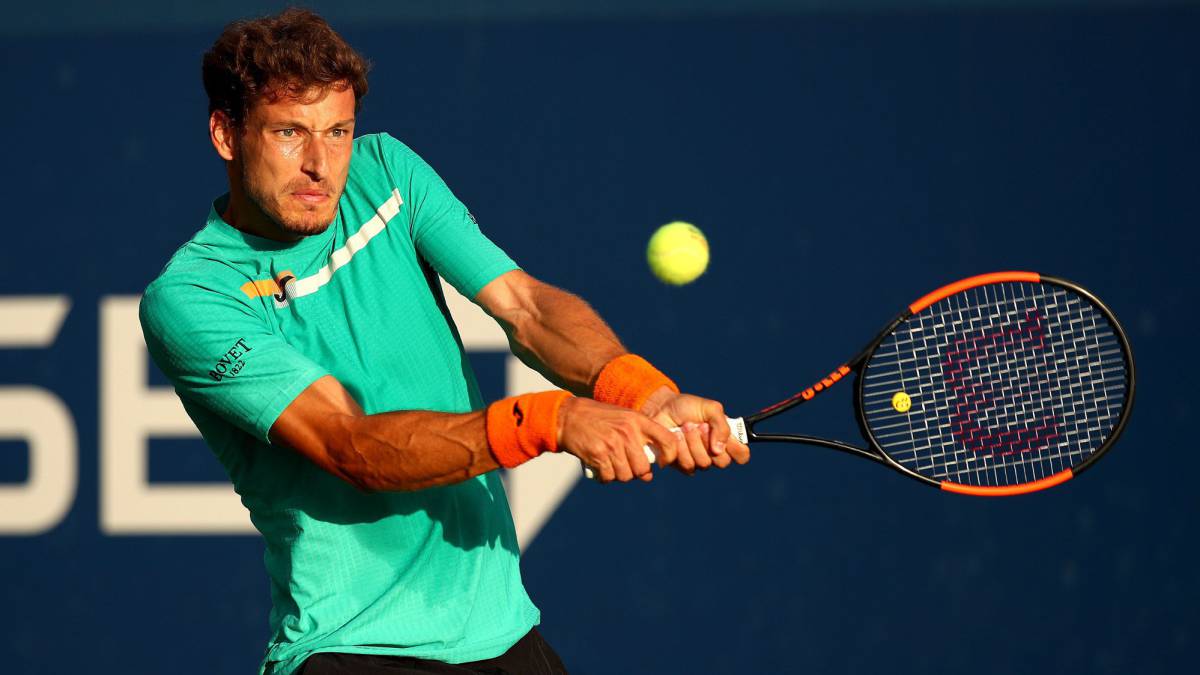 Feliciano López and Pablo Carreño solved with two prestigious wins and weight their debuts in the US Open, both against prognosis, because they faced two heads of series. 2 The Toledo won the American and 26th favorite Taylor Fritz (3-6, 6-4, 6-3 and 6-4) and the gijonés could with one of the players that has best shown in 2019, the Argentine (19º) Guido Pella (6-3, 4-6, 7-6 (2 ) and 6-3.
Feliciano went from less to more until he placed 47 winning strokes (22 direct kick) with only 27 unforced errors, numbers that allowed him to overcome after a first set in which Fritz played very well. a victory that charged his morale at 37 years and after starting his 71st Grand Slam in a row, "I have made a very good game and it is a very important victory in a very difficult match against a player who was doing well," he said Feli, who was "aggressive" when he had to be and went "to more" co n the passing of the minutes. "I have played above the level he expected," the Spanish told national media before clarifying that he is "physically well." My brother's wedding left me unable to train for a few days, but now I feel very well and I think I can continue like this, without pain. Being here was a prize for me, so over winning Fritz is an extra ". Feliciano will be measured in the second round, which reaches for the 14th time, the Japanese Yosihito Nishioka, who could with the American Giron (3-6, 6 -4, 6-4 and 6-4) .
Pablo Carreño, who seems to have raised his game in recent weeks, also had his day. Pablo endured the Pella winners shower (48), which at the same time failed 59 strokes. . The Buenos Aires had some discomfort for which he even asked for a dead time doctor, but it should not be so bad when he took the second set and forced the tiebreaker in the third. There was the key. advantage and resolved in the fourth round against an opponent he had already won in his only previous confrontation. Carreño will be seen in a couple of days with the Lithuanian Berankis, who `` beat the Czech Vesely in a tough game resolved in five sets. "Come to the Grand Slams Without being a showman, he has these things, which can be very tough matches, but I think Pella didn't like the draw either, "said Carreño, who looks" very well physically and mentally, at the best moment in both aspects "." I have been catching up and on the United States tour I have given a high level, as in this match in which I have achieved a very important victory, "he said. 1
Munar does not go back the flight of the US Open to the first of exchange, after losing against Dominik Koepfer, a semi-unknown German of 25 years and 118º of the world that came from the previous one. 2 The Mallorcan, who has not just found his game for a few months, fell by 6 -4, 7-6 (2), 5-7 and 7-5 in 3h34.
Munar has not been able to overcome the second round in his last 11 tournaments and in nine of them he has fallen first. A surprise came before Koepfer. 2 The Teuton played totally unhinged and almost everything came out, including the incredible balloon with which he took advantage of his first game point. Jaume threatened with a comeback that stayed halfway. In the fourth set he was with a break up (4-3 and serve), but Koepfer turned the score and took a victory that celebrated a lot, because was the second he achieved in a Grand Slam in his career, the other he harvested it this year in Wimbledon.
Results and schedule for the men's team222222
Photos from as.com