Estrada Fernández will whistle Celta-Madrid; From Cerro Grande, Athletic-Barça
Del Cerro Grande will open the League with Athletic-Barcelona with Hernández Hernández in the VAR and Cuadra Fernández will be in charge of Atlético de Madrid-Getafe with Álvarez Izquierdo in the VAR.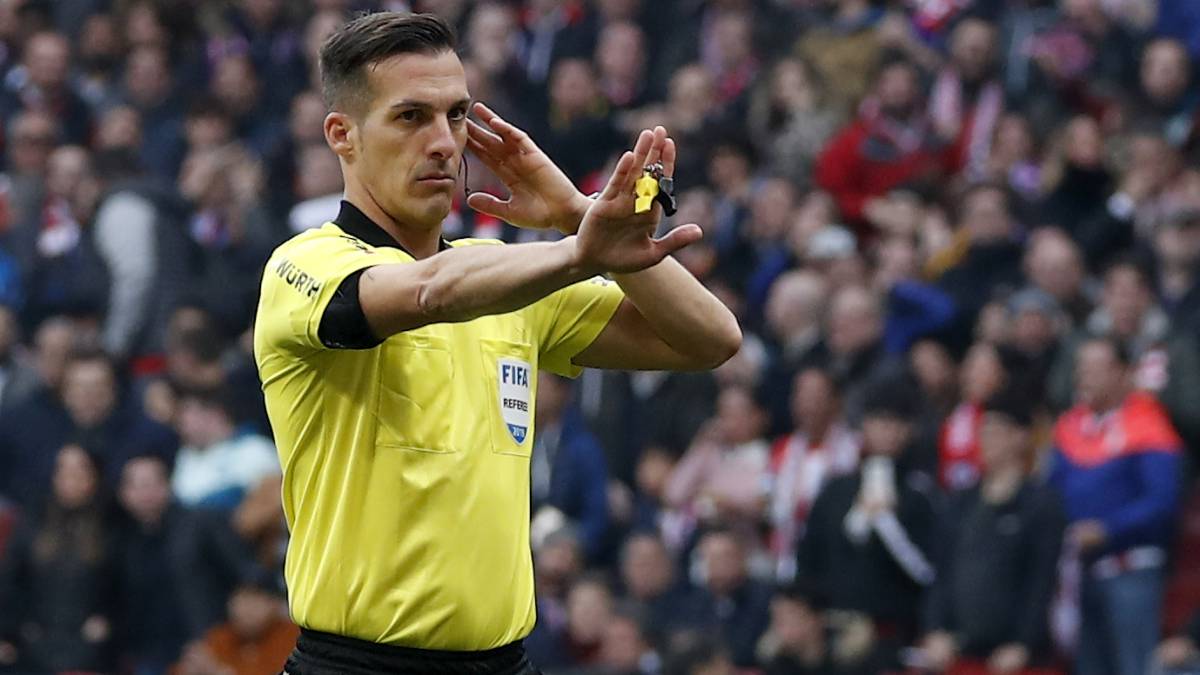 The referees are already known for the first day of LaLiga. The competition will begin with Athletic-Barcelona and will be refereed by Del Cerro Grande with Hernández Hernández in room VAR.
Saturday's day begins with Celta-Real Madrid stung by Estrada Fernández and De Burgos Bengoetxea in the VAR. It will continue with Valencia-Real Sociedad with Gil Manzano in the field and Prieto Iglesias in the VAR, Mallorca-Eibar with Melero López and Medié Jiménez in the VAR, Leganés-Osasuna with Arberola Rojas and Munuera Montero-1122 V22 and 1122 V222 with Cordero Vega and Sánchez Martínez in the VAR. 444444
For Sunday, Alavés-Levante will be called by Soto Grado with González Fuertes in the VAR, Espanyol-Sevilla with Martínez Munuera and with González González in the VAR room and Betis- Valladolid with Jaime Latre and Mateu Lahoz in the VAR. The day will close on Atlético de Madrid-Getafe called by Cuadra Fernández and Álvarez Izquierdo on the VAR.
4
Gorostegui Fernández Ortega will call the Racing-Málaga
in the VAR room and with Lugo-Extremadura with Areces Franco and with Ávalos Barrera in the VAR. Saturday will continue with Almería-Albacete called by Ais Reig and Pérez Pallas in the VAR, Elche-Fuenlabrada with González Esteban and López Toca in the VAR, Zaragoza-Tenerife with Arcediano Monescillo and Díaz de Mera Escu in the VAR and Rayo Vallecano-Mirandés with Pulido Santana and Varón Aceitón in the VAR.
The day of Sunday begins with Numancia-Alcorcón arbitrated by Muñiz Ruiz and with Iglesias Villanueva in the VAR room and continues with 11 -1122 Ocón Arráiz and with Sagués Oscoz, Girona-Sporting with Trujillo Suárez and De La Fuente Ramos in the VAR, Las Palmas-Huesca with Figueroa Vázquez and with Milla Alvéndiz in the VAR and Cádiz Moreno-Pon22 and 22222 the VAR.
4
Photos from as.com