Elosegui commands Spain on the Tour del Porvenir
Berrade, Lazkano, Parra, Cañellas and Agirre accompany him on the team that will face the most important sub-23 stages since Thursday.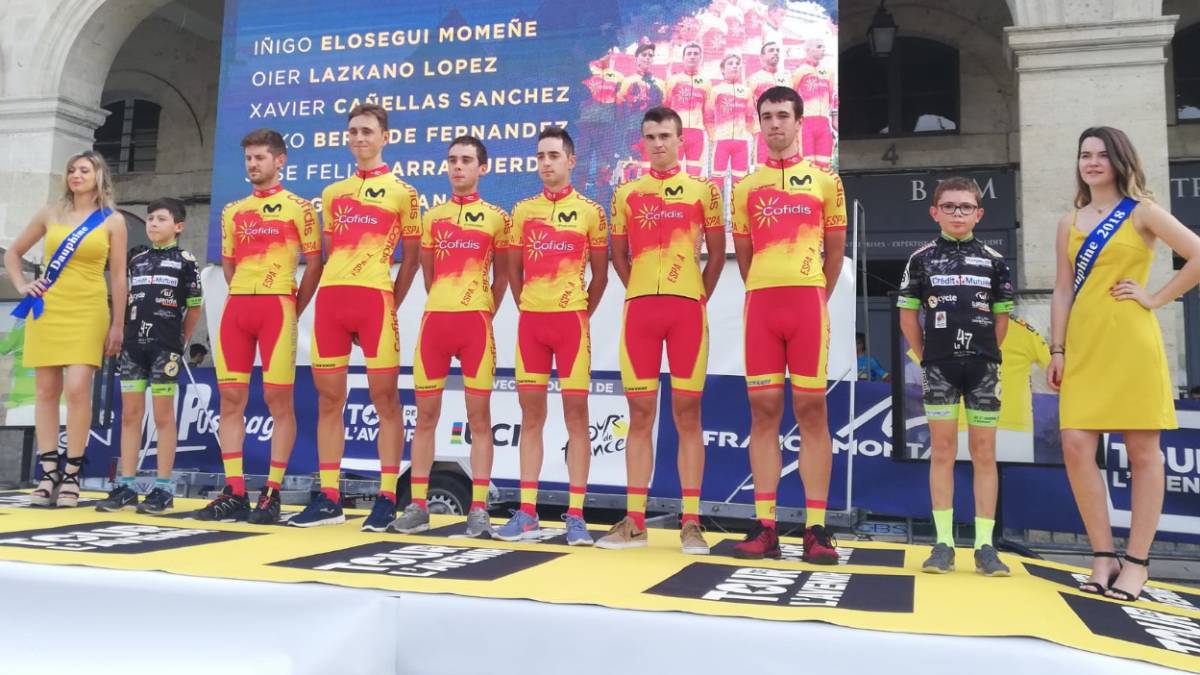 The Spanish National Team will face from this Thursday, August 15, the most prestigious stage tour in the world for cyclists of the sub23 category: the Tour del Porvenir, which will bring together those runners called to be protagonists of our sport in the next decade.
Ramón González Arrieta has prepared to meet the challenge a balanced team consisting of Iñigo Elosegui (Lizarte), José Félix Parra (Lizarte), Urko Berrade (Euskadi-Murias), Oier Lazkano (Caja Rural-Seguros RGA), Xavi Cañellas (Caja Rural-Seguros RGA) and Jon Agirre (Baqué Ideus-BH) .
"We go to the Tour del Porvenir with a very solid group of runners who can give us prominence in practically all stages. 222222 Berrade and Agirre are cyclists with strength and complete and Cañellas has a good speed tip that could lead you to get some good results in the early stages " , explains González Arrieta, who has the conviction that Spain will once again be, as it happened in recent editions, one of the most relevant sets of the race. For the mountain, the national team will have runners who accumulate great experience such as Iñigo Elosegui, recently signed by Movistar Team, José Félix Parra or Oier Lazkano, winner this week of the Tour of Palencia.
4
The 10 stages that will make up the route of the Tour del Porvenir is divided into a first opening day, intended to be resolved to the sprint, which will be followed by a 32km team time trial that will make the first important differences. After this, four leg-break stages will be followed, full of dimensions, where Explosive cyclists can find a reward for their qualities and the general cyclists will have as their main mission not to give time for falls or cuts. 444444
Once the first six stages have been completed, there will be a rest day that will allow you to recompose your legs before facing the four days called to decide the race. 222222 The seventh parcia l, of half mountain and with goal after ascending the Cote de la Gliettaz, it will be an appetizer for the day of Friday 23, which will host a very important 23km chronoescalada to the Col de la Loze that will allow you to glimpse the corsage of runners that will fight for the final podium. 444444

After this, two stages of high mountain will take place, although short distance, with end in Tignes and Le Corbier to put a close to the race and resolve the name of the winner of the Tour del Porvenir. 444444

Photos from as.com