Di Meglio wins in the wet and Garzó finishes without a prize
The Valencian fell on the last lap trying to hunt down the Frenchman and the best Spaniard was Gibernau, with a sixth coming out twelfth.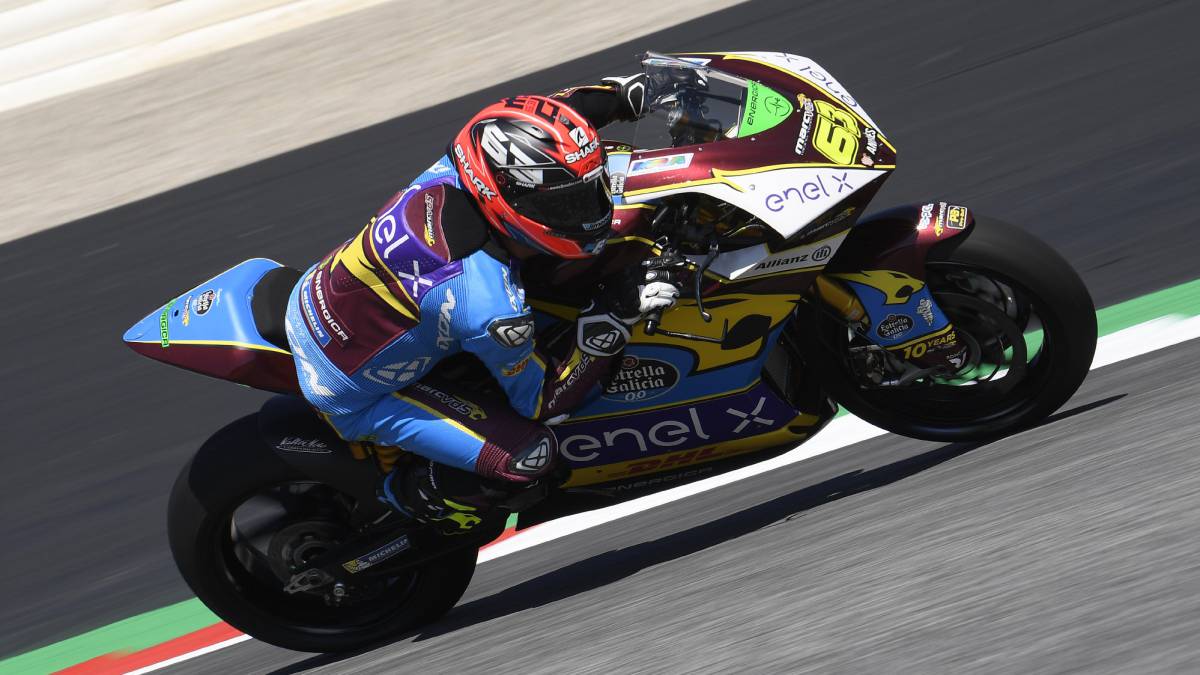 Austria's race was the most difficult yet for the electric motorcycles of the MotoE World Cup, due to the rain fall during the warm up of MotoGP. That caused that in the second date of this championship the Energica were forced to roll for the first time in the wet, something that they had not done so far or in the tests, and that the race was reduced from six to five laps, with what That was more to sprint yet. It lasted only 8 minutes 41 seconds and 799 thousandths and was taken by Di Meglio, that somehow favored the falls of Granado and Garzó.
Brazilian fell in the third round, when he had already managed to head. And the Spaniard, in the last one, for not wanting to settle for the second place. And it is that Garzó started the last lap to seven tenths of Di Meglio and at the time he fell and he was less than four tenths of the Frenchman, who signed a perfect weekend with pole and victory in the second race of the championship. 444444
Di Meglio is a 31-year-old driver who became a 125cc world champion in 2008, able to win 5 GGPP and author of 12 podiums, a record that earned him the Estrella Galicia Marc VDS bet with him, with what they now celebrate together this victory and a leadership with five points ahead of Smith. The Englishman has closed the podium, for behind Simeon, which has reached 2.3 of the winner. 444444
With the fall of Garzó, the best of the Spaniards has been Gibernau, who going back from the twelfth place on the grid has been able Mining sixth, starring at times a beautiful fight with De Angelis and Ferrari, that ended up beating him. And all that with 46 chestnuts. Terol was 14th and Herrera 16th. 222222
Photos from as.com