Dall'Igna acknowledges that Ducati weighed Lorenzo's return
"As general manager, my job is to have the best drivers," he says about Jorge, and added: "I don't think that possibility remains."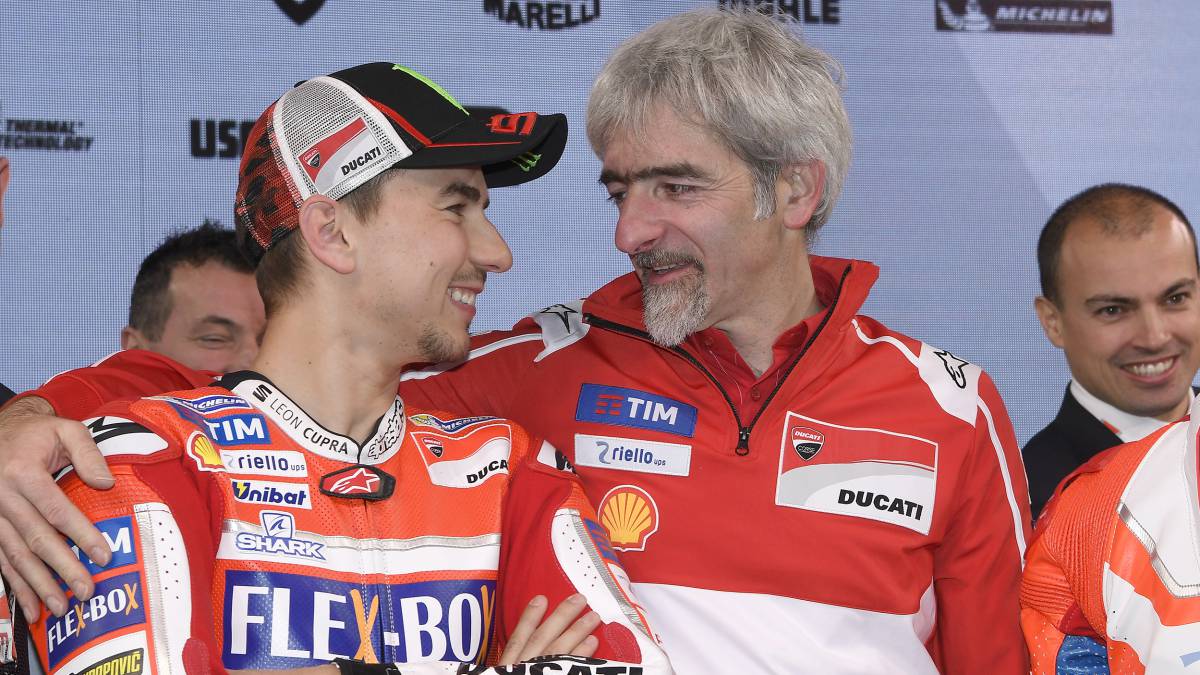 The joy in Ducati's box for the victory of Andrea Dovizioso in the Austrian GP served to Gigi Dall'Igna, Ducati's general director and father of the current Desmosedici, openly acknowledged that Jorge had been treated Lorenzo will somehow return to their ranks. 222222
"I am the general manager of Ducati and my obligation is to try to have the best possible rider on the motorcycle, if a possibility is generated. Whether it can be carried out later or not, it depends of other factors. But as CEO, my job is to have the best possible, "he said in the Red Bull Ring paddock. And sentenced: "I do not believe that Lorenzo's possibility still stands" .
In that sense, his partner Paolo Ciabatti, sports director of the Italian factory, says that "is all arranged for Miller to remain in the Pramac team with a Ducati from 2020. And when asked about Lorenzo, he says: "I have nothing to say." Returning to Dalla'Igna, another of the obligatory questions is about the rumors that relate to him in the future with KTM, to which he said : "I am not in the market" .
As for the exciting career, the Italian engineer radiated happiness: "It was an incredible race, with a last round of heart attack and a really fantastic last corner. It has probably been the best race of the last four or five years. Dovi has been very brave ".
When asked why he thinks his pilot has so well taken the measure to Marquez in the hands of the last lap, he assures that it is " because when Dovi is ready he is very strong ". And for him it was not a surprise to advance him in the last lap: "We were not satisfied with the second place. We expected him to try and he has done it ".
Photos from as.com