Cristiano reveals what Zidane was saying: "Cris, rest, you will make a difference"
The Portuguese spoke in DAZN about who was his coach for two and a half seasons, whom he defines as "a friend". "It made me feel special. I respect him very much," he said.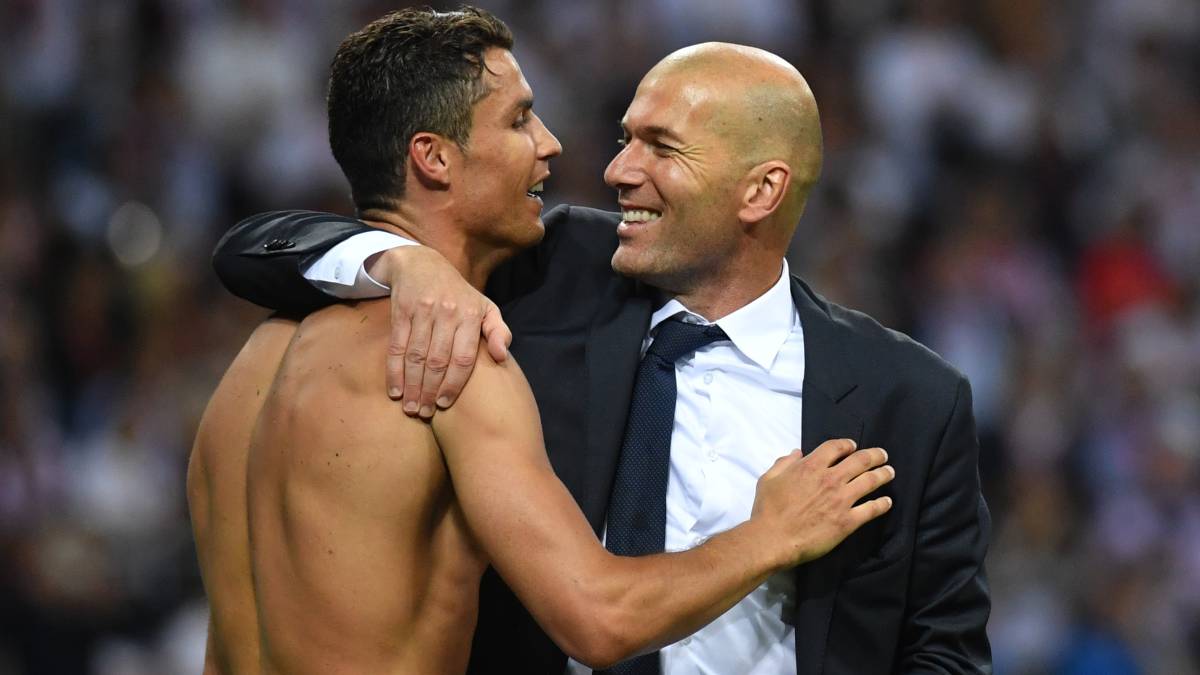 Cristiano Ronaldo continues to keep Real Madrid in mind. Speaking to DAZN, the Portuguese striker spoke openly about the respect he feels for Zinedine Zidane, who was his coach for two and a half seasons, someone who made him feel "special." "The confidence that a player needs does not depend almost on himself, but on the people around him, other players and the coach. You must feel an important piece of the group and Zidane made me feel speciall," he said.
The now player of Juventus explained that, although he did not change the way he played under French, knowing him made him admire 'Zizou' even more. "It helped me a lot. I already respected him, but working with him made me admire him even more for his way of being, of speaking, for how he guided the team and for the way he treated me" , he explains, "He used to tell me "Cris, rest, because the one who will make the difference will be you." He was always honest and that is why I will always carry him in my heart ".
Photos from as.com