Amy Pieters: from the track to Queen of Europe on the road
At 28, he has won international medals in both track and road cycling. As a child she was not interested in this sport until she was 9 years old.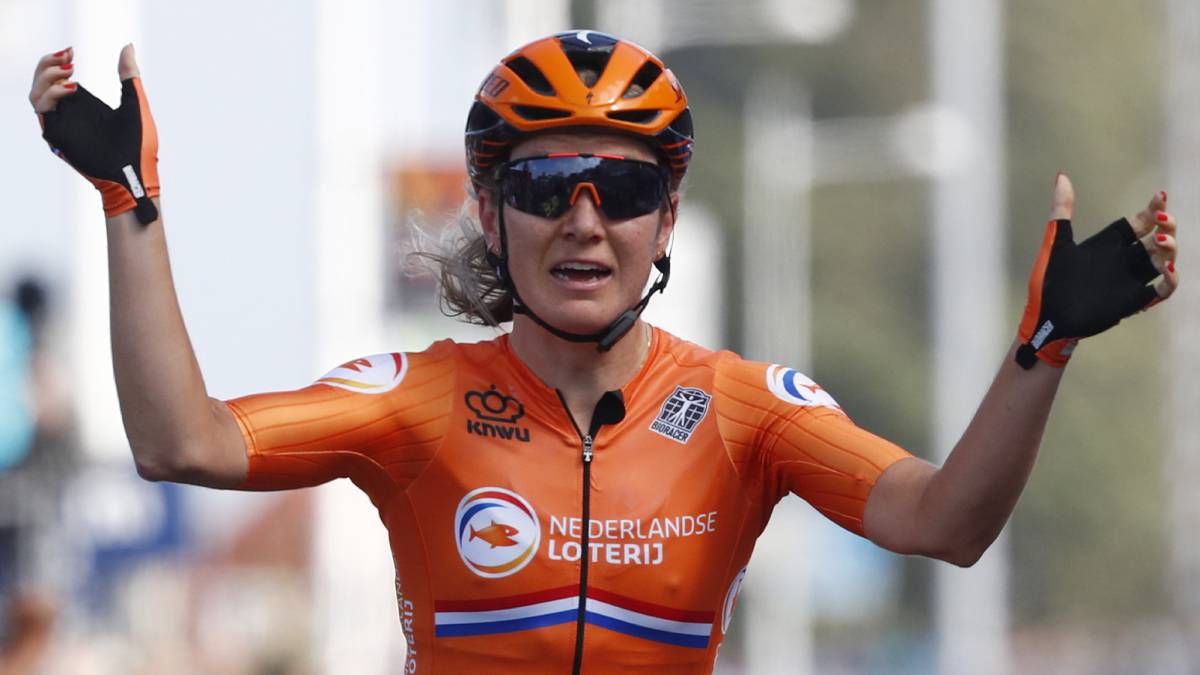 Amy Pieters (28 years old, Haarlem, The Netherlands) is the new European champion of road cycling. The Dutch shone in the women's background test held in Alkmaar by imposing herself in the final sprint to Elena Cecchini and Lisa Klein. In the time trial it was silver.
Daughter of Peter Pieters, Dutch excicist in competing mode of competing track where precisely Amy is a specialist, as evidenced by her two medals in the World Championship (gold in 2019 and silver in 2018) and the dos in that of Europe (bronzes in 2018 and 2017). In addition, he participated in the London Olympic Games 2012 signing the 6th position in the team chase test. According to Amy, that experience has been "the highlight of my career."
Curiously, although cycling was very present in his family, Amy was not interested in him until he was 9 years old. 2 "At first I never wanted to. I started at the same time as Kelly Markus. 2 She started training and then I thought, "Well, then I go too." I was nine years old when I started pedaling and I participated in my first races a year later. My brother Roy was already training in a club then. I became more and more fanatical, although it was mainly with young people training on Thursdays and occasional competitions. Then I began to train more seriously and this is how I quickly made the connection with cycling. " His successes still have rope for a while.
4
Photos from as.com