Alemany: "There are not enough reasons for the lockout"
The general director of Valencia spoke after the LaLiga Assembly in which they refuse to negotiate with Rubiales and the RFEF schedules.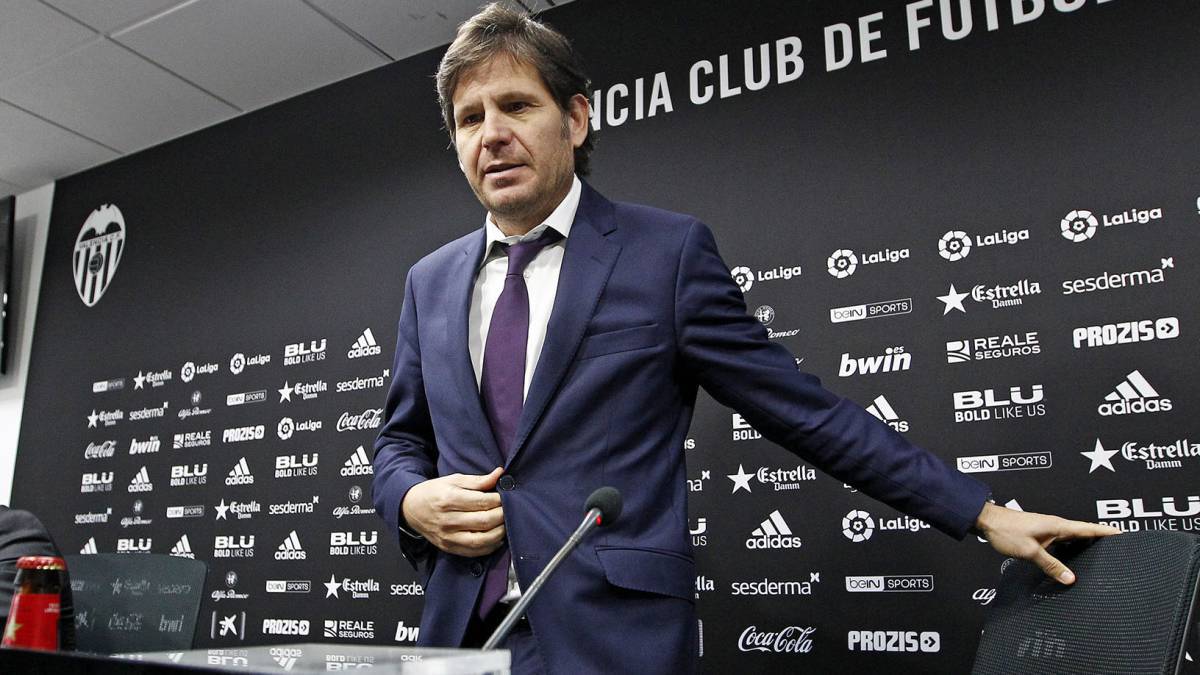 Mateu Alemany, as representative of Valencia in the assembly convened by LaLiga for this Monday, made more clear the position adopted by the institution chaired by Javier Tebas and all its members, that is, the clubs: "It is evident that the schedules are a competition of LaLiga, therefore it is a red line that we are not going to negotiate. What is yours you do not negotiate. It has not been necessary to vote it, it is inherent to the very existence of LaLiga, all the clubs are clear that we have delegated that competition " .
Regarding the citation of Rubiales for this afternoon, Mattu insists that clubs do not have to negotiate anything for themselves since "for that we have the governing bodies of LaLiga that are competent and have the legitimacy to speak with the RFEF I know they have spoken and have open dialogues ". He also ruled out that there could be an employer strike for this reason. 444444
On what it will mean on a television level, it is measured that he cannot play on Mondays, Alemany replied: " LaLiga will have to negotiate how he adapts these three league days with the operators, but still could not give us figures of the economic cost that will mean ".
Maheta Molango insisted on the position explained by Alemany and the refusal to yield the competition of the schedules:" There is a contract in which LaLiga was a party, without vote but with voice , about the television operators and we understand that we must respect it. When the contract ends we will think if we do one thing or another ".
" It is difficult for us to understand it, because with the same operators that we are leaving the RFEF will have to negotiate the Copa del Rey We do not enter to value if we play Friday or Monday, which can be understood, but you can study r only when the contract in force ends, "he explained. 444444
Molango explained that the investors in his case, Mallorca, did not understand how a contract already signed three years ago could be rejected: " The schedules are ours by Full, Monday, Friday ... as if we want to play Thursday. People like Ángel Torres have invested a lot of money in his club, and are they going to take away his rights? "
In addition, the counselor of Mallorca made it clear that there has been unanimity of the clubs in not attending the call for Rubiales this afternoon and also refers to LaLiga who negotiates for them.
The manager admits that they still have hopes of recovering football on Mondays: "What the judge decided the other day means nothing to us, it is a precautionary measure, there will be another that enters the bottom. 2 It is an advance of something, but there will be a fund, which will come. Nothing changes our strategy. "
Photos from as.com