Aberasturi 'revenge on Nizzolo' before the White Picon
Jon Aberasturi won the second stage of the Tour of Burgos. His partner Aramburu was second on the first day. Giacomo Nizzolo keeps the lead.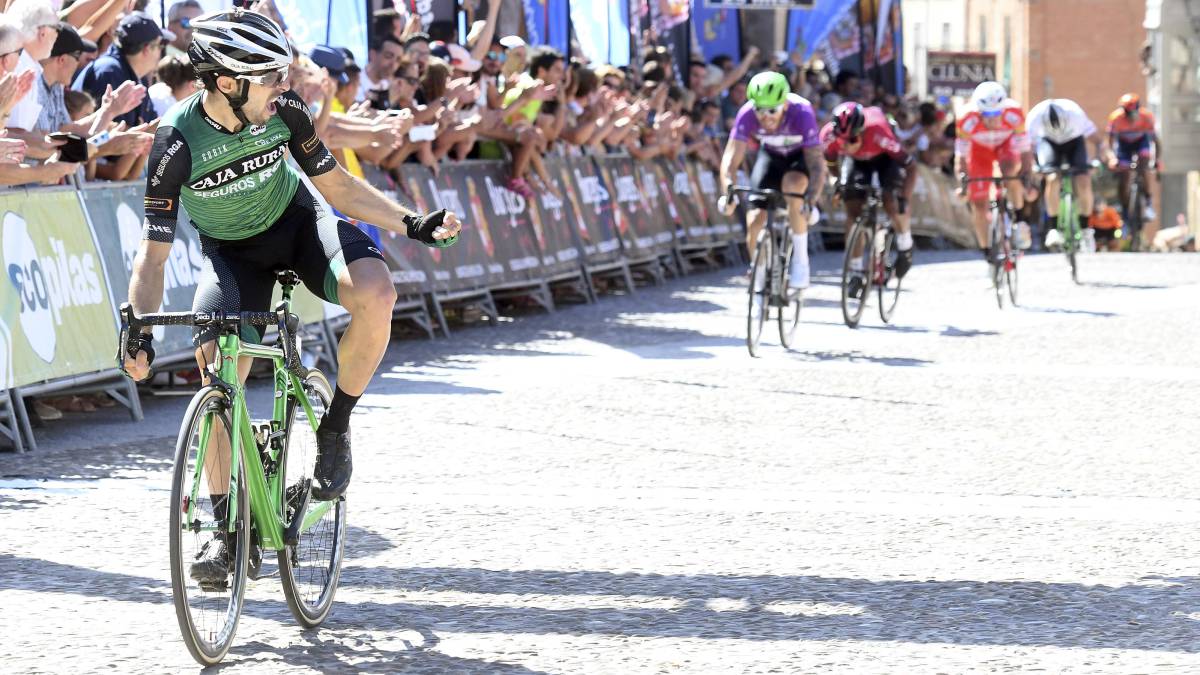 What in the Mirador del Castillo de Burgos were laments, in Lerma it was joy for the Caja Rural. Alexander Aranburu made everything perfect in the first arrival of the Tour of Burgos, but Giacomo Nizzolo surpassed him in the last kidney stroke. On the second day there was a revalidation and Jon Aberasturi took revenge on the Italian. The Vitorian, who this year had taken the Getxo Circuit and a stage in the Boucles de la Mayenne, started in the last 500 meters. Cobblestone and an important climb hardened the arrival. This time he was the strongest and Nizzolo, who stuck to his wheel could not repeat. There was no war between them, it was time to keep strength. Four men put spicy on the stage (Brändle, Kobernyak, Ballarín and Viegas), and although had an important income they were being neutralized. Only Brändle resisted in the fight. He had a pulse with the big group. He endured them, but when Ineos accelerated he ended up trapped 1.5 kilometers from the goal. The finishers had asked for their turn.
This Thursday the squad lives the first of the two great stages of the Tour of Burgos. Cyclists will have to face the Picón Blanco, a port that is climbed for the third time in history. Mikel Landa and Miguel Ángel López have been men who have managed to prevail there. On this occasion, Richard Carapaz, David de la Cruz and Iván Ramiro Sosa (champion in the previous edition) are the main favorites for the win. The port has 7.8 kilometers in length and 9.3% of average height difference, highlighting the ramps of up to 17% in the final part.
, cyclists face four other ports (all third). The White Picón is synonymous with spectacle, so the organizers have always wanted to keep it in mind since its discovery. Íñigo Cuesta, resident in Villarcayo, 21 kilometers from the start of the ascent in Espinosa de los Monteros, presented him to the race. At the same time, Cuesta spoke with the Tour of Spain, who have Picón in mind as futuristic, but have not yet opted for it. This Thursday, new revalidation for the Picón Blanco. 444444

Photos from as.com