Zaldua: "If someone does not want to be, the door opens and they decide"
The San Sebastian side, heavyweight of the Royal dressing room, speaks clearly about the possibility that this summer Willian José and Januzaj.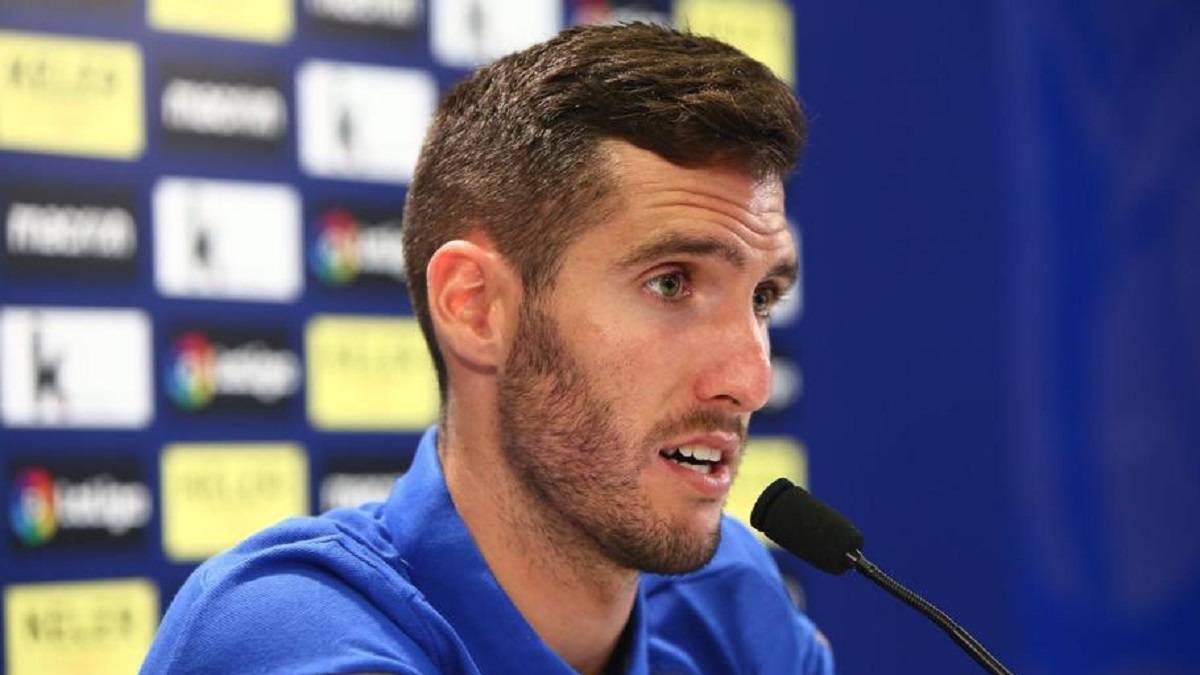 Joseba Zaldua is already one of the veterans of the Real Sociedad after its renovation last season, something that allows him to analyze in depth all the news txuri-urdin.
Pre-season season. "It costs more these days, because even if you do things in summer, nothing is like training on the field, but it's part of the preseason and even if those streaks come out it's good because it means you're working well."
Illusion. "The truth is that making the presentation of the signings at Anoeta is something special and beautiful, it unites the fans with the players, and last season it was already time to focus on it and the people are excited to do a good year, because we deserve it, with our best level and the regularity that we did not have last year ".
New signings. "It's still early to know if we can improve" or not, but that's the idea, all the signings are made to improve the workforce, young people who are very willing to work and help. much ambition ".
Objectives. "We have to be ambitious, we do not have to set goals, because if we achieve our best level, we are close to competing against anyone and we can achieve beautiful goals, if we improve being regular at home, because we do not fight for those top positions."
Lateral right. "In the end we are Gorosabel and I, and Aritz can play in the sideline, the club has decided that we are covered and that is something they have decided because they believe that more people are needed in other positions. that the people who come be with illusion and with desire to infect their hunger to us ".
Possible exits of Januzaj and Willian José. "The important thing is the group, the more we are, the better, but if there is someone who wants to leave, they will not be forced, that is the decision of each one.The important thing is that the group that remains is in the same direction. whoever comes, who is also with that desire, and that's how you make a good group too.It is clear that you depend a lot on individualities, on the quality of players like Januzaj and Willian José, but the important thing is that everyone is Wherever he wants, and if someone does not want to be here, the door opens and he decides what he wants to do. "
Personal situation. "I took it with the same enthusiasm and the desire of the first day, I am happy, here I am where I want and that is important, I am going to continue in the line of working hard every day. little veterans and I have no problem in taking a step forward and helping him. "
Decided from Bautista. "Sometimes soccer puts you in these situations and he also needed it, because he has not had the continuity that you need at that age for years, he has taken a step forward, he will come very well, and with his commitment, he will not have problem to play and grow to come back in a year with more strength and more as a player, and so help us. "
Photos from as.com