Write: "Santi Mina is a great reinforcement for us"
The Valencian coach analyzes the arrival of the Vigo striker and offers his first impressions of the preseason. He is satisfied with the template.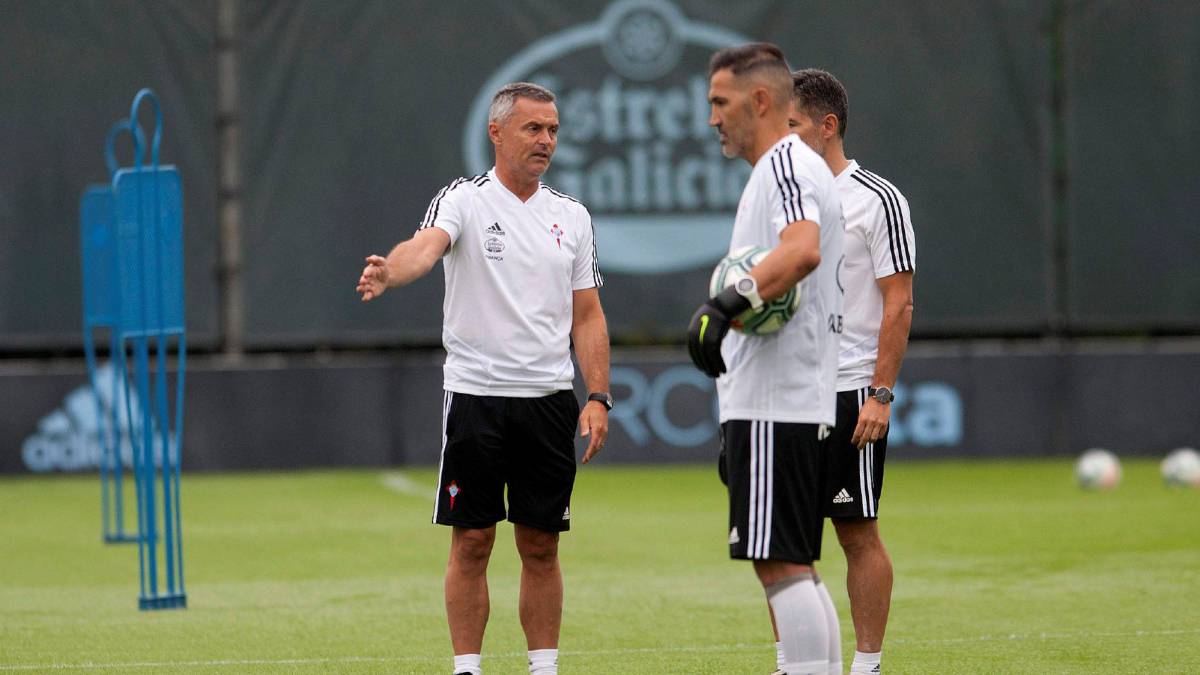 First pre-season impressions: "Very good. It's a bit the continuity of last year. It is a good group, that trains well, they are almost all known and the children of the subsidiary had already worked with us. It is logical the fatigue of these days and some discomfort, but they are all very well. They have come well in weight and form, they have worked very well on vacations. I'm very satisfied ".
Mina: " In the absence of confirmation, it seems quite clear and it would be a joy to have a player like Mina, who is also wanted here, knows the house and wants to come. It is a great reinforcement for us. "
Maxi's box: " We want to keep the number of goals. What we were worried about was fitting. We have a team that remains strong in attack ".
Improve in defense: " If we confirm Sáenz and Aidoo, we sign a young player who already has experience with good references and a player with international experience, so in that sense we win. Our staff is young and it is good for us to come from people with international experience. We want to make a stronger team in defense. Where we were worse is in conceded goals ".
Denis: " You can play inside and in a band. With a year ahead we contemplate playing with other systems and fits perfectly in any position. If one aspires to play better, Denis guarantees it because he plays football very well. He generates a lot with his circulation and his last pass ".
Calendar: " We have four big teams in the first five days. I do not care. Sometimes it is better to play against them at the beginning of the season and we are required from the first day. Personally, I like the calendar to be so hard because I'm sure everyone wants to play the first starting match. "
Toro Fernández: " I knew him from watching him on TV and I liked him, but he transmits very good feelings. At a human level he is very well integrated and at a football level he works a lot. It has similarities with Maxi and gives the feeling that it will help a lot defensively. We try to play with a partner up and alone and in both situations it develops very well. Transmits that he will be an important player. "
Departures: " We would like to have no more than 23 players, twenty field and three goalkeepers. It is to be confirmed, but there are players who are about to leave, like Jensen, Hjulsager or Emre Mor "
Photos from as.com