Wimbledon starts under the tyranny of the 'Big Three'
The Grand Slam of the grass begins on Monday with the premiere of defending champion, Djokovic, in his historic pulse with Federer and Nadal, which will premiere on Tuesday.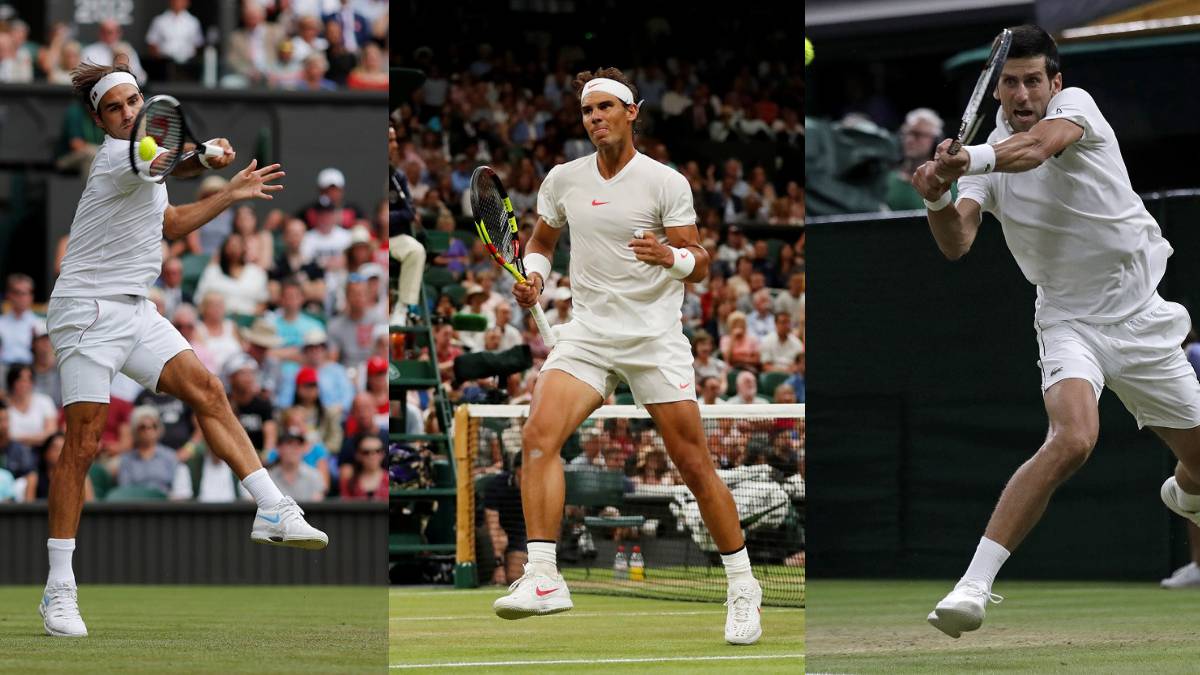 The 133rd edition of Wimbledon starts on Monday with the repeated question of whether any tennis player will be able to put an end to the tyranny of Federer, Nadal and Djokovic in the Grand Slams. Among the three have won the last ten: three Swiss, four Spanish and three Serbian. The current one is the third biggest streak of domination of the Big Three after the 18 that they added between Roland Garros 2005 and Wimbledon 2009 and the one of 11 of Australia 2010 to the British tournament of 2012. Murray and Wawrinka were the last ones that stuck in the Party (London and New York in 2016). The years go by and everything continues to revolve around the legendary trio.
Djokovic, number one in the world, debuts this Monday (14:00, #Vamos) against Kohlschreiber and defends title against the three, Federer, and the two, Nadal (they play on Tuesday against Harris and Sugita, respectively), whose positions have been capriciously exchanged by the organization of the British major, criticized openly by the Spaniard at the press conference on Saturday: "I do not think it's fair what they do. only played on grass ". The picture is easier, a priori, for the Balkan and the Swiss, who could face Rafa in the semifinals. This would not see Nole, who got off last year in a hard-fought duel in the penultimate round, until a hypothetical final. But before it could cross with the dangerous and unpredictable Kyrgios.
The three have great goals and historical possibilities in their fight for the championship. Djokovic would repeat the trophy for the second time in his career and if he did it would be the fifth obtained since 2011. Federer would reach nine in London, which would equal the Navratilova mark, third in the list of more titles in the same big one (see table) . Y Nadal aims to achieve a triple double of dirt and grass, which Bjorn Borg already achieved between 1978 and 1980. He did it in 2008 and 2010, both times he triumphed in The Championships.
In Wimbledon there are other protagonists, as Feliciano López , which begins before Giron his 70th consecutive Grand Slam, record number. Seven other Spaniards also act: Bautista, Carreño, Verdasco, Carballés, Munar, Granollers and Sara Sorribes. The show begins.
Photos from as.com