Whistles for Janssen and cheers for the pardoned Eddy Merckx
The Cannibal disputed and won 50 years ago his first Tour de France, where he was about not to participate for a positive in the Giro d'Italia, which was acquitted.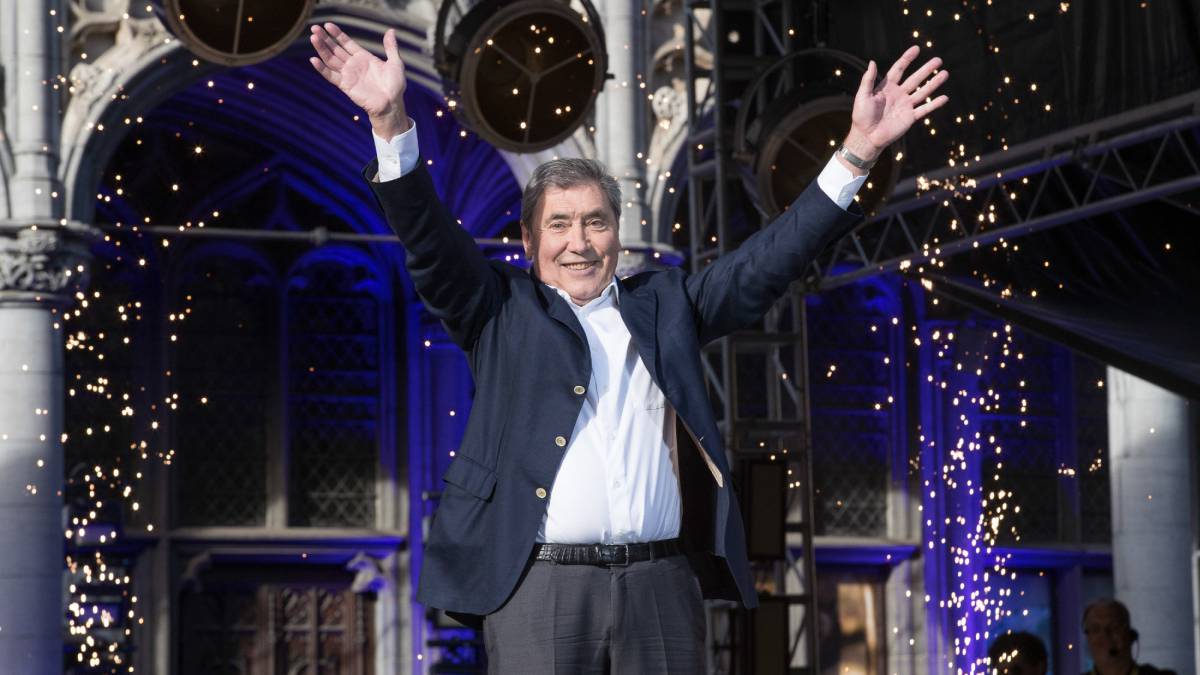 EI Tour of France starts in Brussels for the second time in its history, after that distant 1958 that launched the race towards Gante with victory of André Darrigade. Now it is repeated on the occasion of a commemoration, in honor of the best cyclist of all time, Eddy Merckx, who 50 years ago ran his first Tour, which of course he won. That 24-year-old Merckx, who already had a strong track record, was about to participate, after he was expelled from the Giro de Italia for a positive in Savona with Reactivan (an amphetamine). With the benevolent regulation of then received sancin a month that was going to prevent him from running the French round. As usual, the Belgian cried out for his innocence, always spoke of some machination or sabotage. Although this is usually the reaction of any hunted, in his case it is also true that there were anomalies in the control and two bottles of his urine disappeared from the official vehicle. Against this background, the UCI applied the "benefit of the doubt" and lifted the punishment.
Así was planted in prologue of Roubaix, whose neighborhood with Belgium filled the route of 10.4 kilometers of Followers of Merckx, who applauded his idol at the same time silbaban the current champion, Jan Janssen. The sin of the Dutchman had been to criticize the mercy of the UCI with Merckx, after he himself had to serve a month-long suspension after the Paris-Nice.
The organization offered to Director of the Faema, Guillaume Driessens, to appoint one of its brokers to inaugurate the prologue ... And the designated was none other than Merckx himself. A surprising decision, given that chiefs usually reserve for the end. The Belgian scored the best time for a large part of the day, until he saw Rudi Altig enter the room of his hotel to beat him for 7 seconds. The Cannibal could not wear the yellow that day, but it would only take him 24 hours to put it on.
Photos from as.com