"There was an error, but there was no rhythm to go to Q3"
Sainz, disappointed with the performance drop from Q1 to Q2 on his McLaren: "You have to analyze what happened." The race at Silverstone will begin 13th.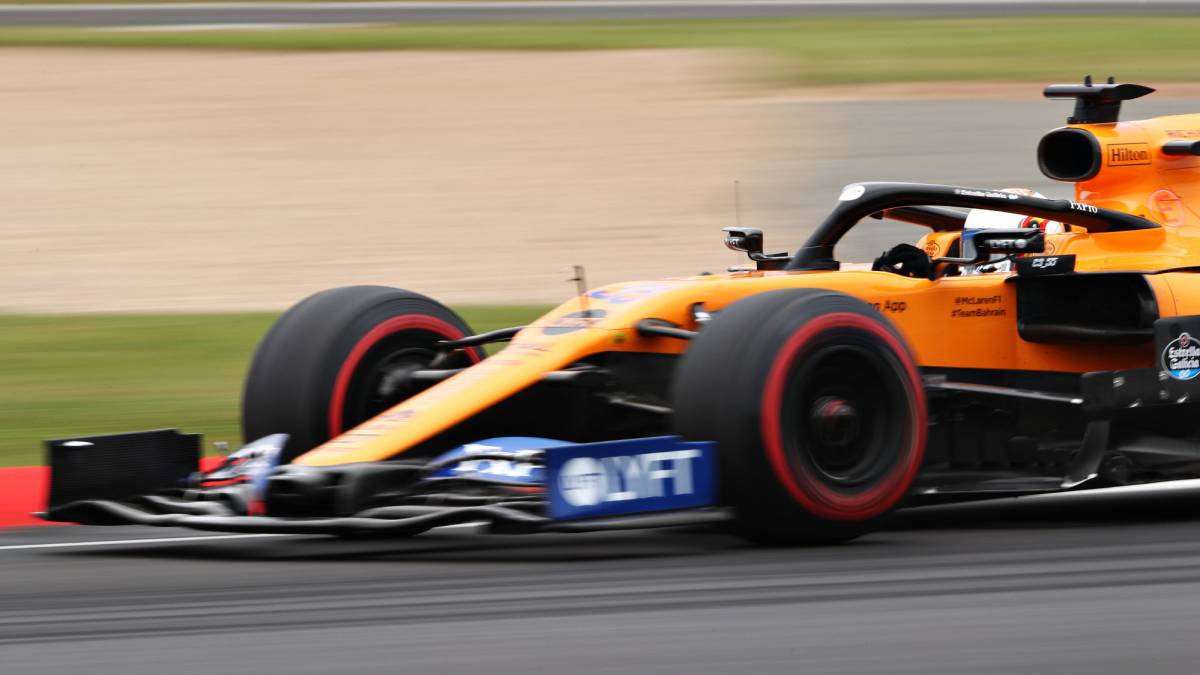 Carlos Sainz finished disappointed and looking for explanations after falling in a Q2 and not finding pace with his McLaren MCL34 when until then the Woking car showed benefits to enter comfortable in Q3.
"It's not what we wanted and after a positive Q1,
in which I found the car, we have been losing rear grip without knowing why as the classification progressed, it is something to analyze because we have not touched the car and each new set of tires we lost two tenths In Q1 1: 26.2, in Q2, 1: 26.7 ".
The Spaniard will start 13th, he will be able to choose tires for the start (starting with means will allow him to extend his first) stint 'more than the competition), but he is not happy with his return in general: "There has been an error (in the linked curves), but there was no rhythm either to pass to Q3 and that lap was already too bad. the only thing I've done is make it even worse. " Does it come back? "But we have to analyze well what happened, this lack of pace as the qualifying passed." To go very fast with the first set of tires to go wrong with the last one ".
Horas later, AS asked the Spaniard for that research: " We have some theories about why we have lost so many tenths between Q1 and Q2, some research on why I could do a 1: 26.2 and then, with the most advanced classification, was in 1: 26.7, there are half It's strange, hard to understand, but this weekend with the new asphalt, the tires have behaved very differently, we have to continue investigating, although it is true that we already have the first impressions ".
For the race What is the objective? "In Austria I started 19th and finished 8th, they are 11 places. If tomorrow I cut another eleven positions, I will finish third and we will have the first podium for McLaren in a long time and also my first ... (laughs). But yes, the realistic position is to finish in the top-7. I think I can try to get to the top-8 ".
Photos from as.com