Viñales and Verstappen end their drought 245 days later
Both pilots achieved their last victory on October 28. Maverick did it in Australia while Max's arrived in the GP of Mexico.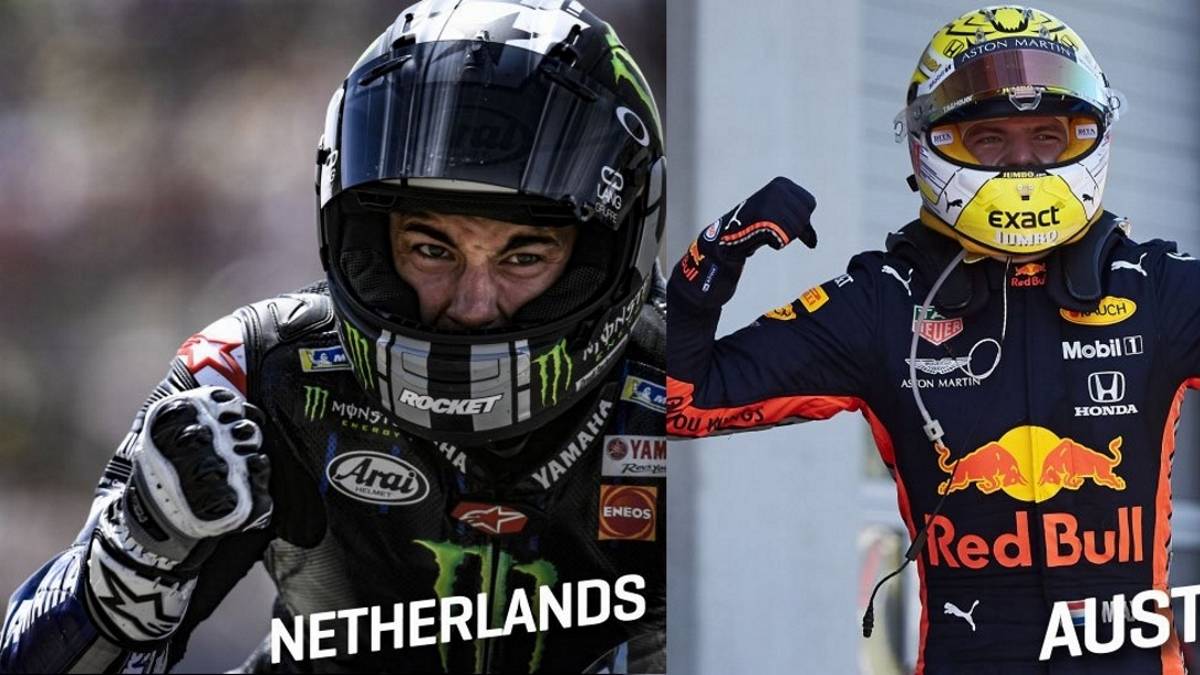 We could talk about causality rather than coincidence between Maverick Viñales and Max Verstappen, two of the great protagonists of the motor world, who share much more than initials and that this weekend have put an end to a drought of 245 days without climb to the highest step of the podium. The victory of the Yamaha rider came in the Grand Prix of the Netherlands while the Dutchman created his at the Red Bull house, in one of those few weekends that coincide the calendars of both worlds, as did the October 28 in Australia and Mexico.
Phillip Island and the Hermanos Rodríguez Autódromo were the last two scenarios prior to Assen and Spielberg in which Maverick and Max savored the victory. Since then, and hence the causalities, both have found themselves in the middle of a season dominated by two pilots who are writing in gold their name in the history of the engine. Marc Márquez and Lewis Hamilton have been divided into MotoGP and Formula 1, respectively, more than half of the races that have been held since last October 28 until now. In addition, both have been proclaimed champions of their categories and it is in their weaknesses, when the rest has to continue finding opportunities.
A that was what they played Viñales and Verstappen in Holland and Austria. Both are promises of their disciplines and both are called to become champions while fighting on the asphalt but also outside of it. Yamaha goes through one of its most complicated moments in the premier category after two seasons adrift, where the victories do not hide the shortcomings of the M1. On the other hand, Red Bull also stopped being that "giant" that conquered four consecutive titles to start looking for an ally to give them back the wings and Honda, seems to have achieved it. But it is still early to throw the bells on the fly. Although Maverick and Max can start believing that they can do it ...
Photos from as.com