Van Garderen does not start at Mâcon: his hand is broken
The American fell seven kilometers from the seventh stage. Although he managed to reach the finish line, his hand was broken. It will not take the exit in Mâcon.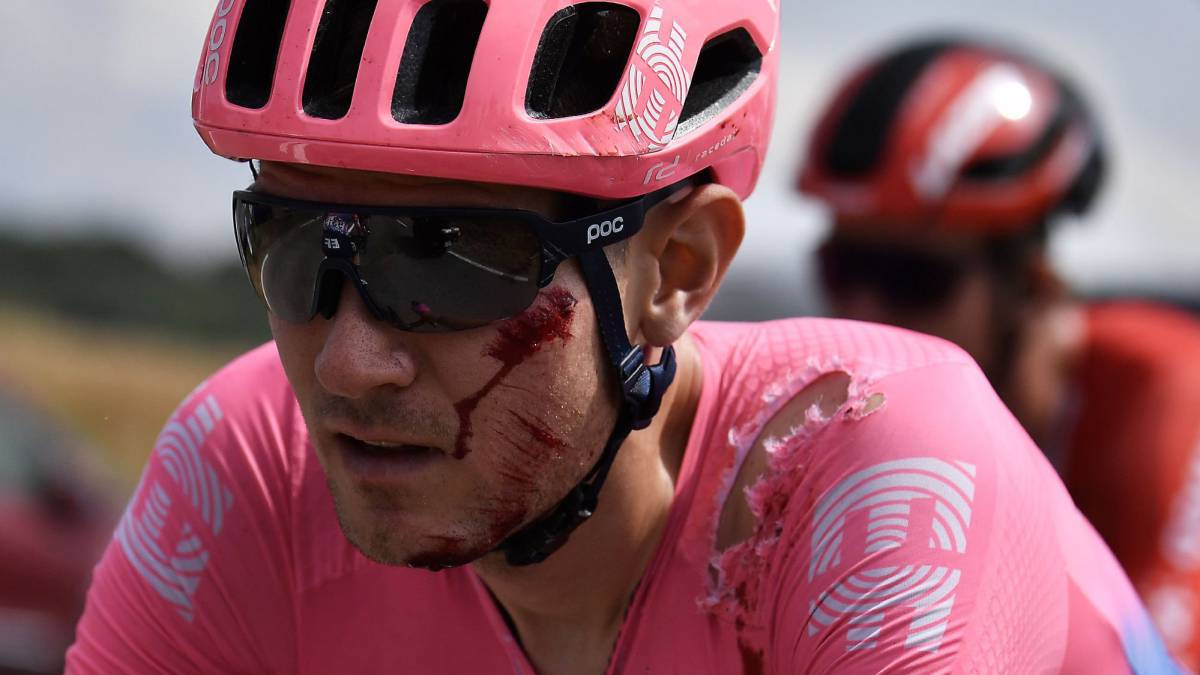 Other abandonment in the Tour de France, the third after Bevin and Edet: is about Tejay Van Garderen. The American (30 years old) of Education First went to the ground in the seventh stage when only they were disputed seven kilometers of the 230 predicted. An island was the cause of it falling with violence, impacting the asphalt with his hand and face in a strong way. The first leader of this Tour de France, Teunissen, was also involved.
"The accident was the result of a personal error" , said Van Garderen. "I was looking down on my bike because I saw something weird about it, like a piece of paper, so I was looking down and I reached a median. I have nobody to blame but myself, and I really hope that no one else I was hurt by my fault ", he said honestly. All his team, of which he was one of the leaders with Rigoberto Uran, waited for him and could reach goal.
However, as soon as he reached Chalon's goal, he underwent an X-ray that located the fracture of the left hand. Bad luck is again present in his career. "All I'm thinking now is disappointment, not so much for me, more for the team," said van Garderen. "Rigo and Woods have a great podium opportunity, to win stages, even to win the whole damn Tour." I would have liked to be part of that, contribute to that, but unfortunately, as all cyclists have become accustomed to saying, these things happen. "
Photos from as.com