Valverde tightens the nuts
The Blaugrana coach has planned a very intense first week of work, with three double sessions and no rest day.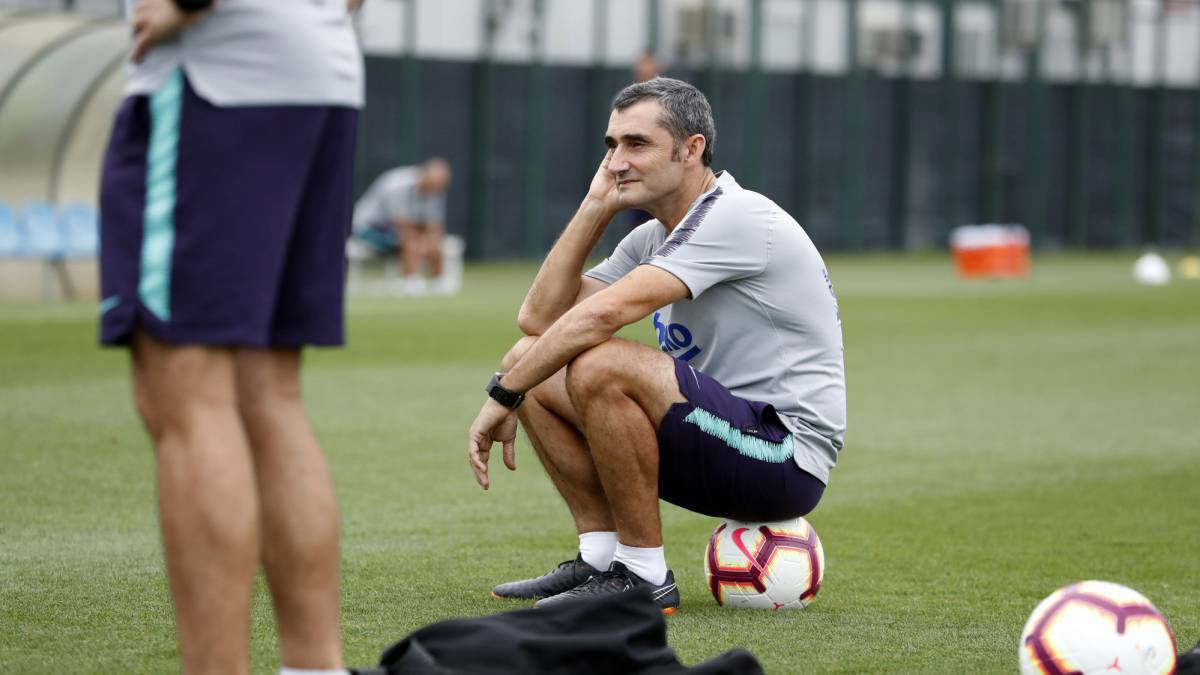 Ernesto Valverde officially begins the season next Monday, July 15. For that day he plans a double training session - the first at 9.30 am and the second at 18.30 pm - where the 17 players of the first team will be , along with six young people from the subsidiary, who will complete the list of 23 players who will travel to the tour of Japan next Saturday.
But before, the squad is waiting for an intense week full of training. Three double sessions will have to face the next few days - Monday, Wednesday and Friday - while Tuesday and Thursday will only have a morning training session, although of a longer duration. They will be work sessions with a very high physical component, since one of the first objectives is to condition the metabolism to daily work after almost a month of rest.
Therefore Valverde has decided to tighten the nuts to his men from the first day, conscious that he will have a short time to work with tranquility with his men in the Sports City, having to face two tours in little more than twenty days. In fact, in this first week there will be no rest day for the staff. Until the return of the Asian tour, the players will not be able to take a breather, scheduled in principle on July 29 and 30.
The Extremaduran coach will also take advantage of the morning session on Monday to greet his new signings, especially the Dutch Frenkie of Jong, which he does not know personally yet. Also, on Monday July 15 it is expected that the French Ousmane Dembélé will be discharged and can join from the first minute to the work dynamic with the rest of his teammates.
On Saturday the squad will leave for Tokyo where Chelsea is waiting for Play on July 23 the first friendly of the season. Four days later the rival will be the team of Iniesta, the Vissel Kobe. After, return to Barcelona, two days of rest, and already to prepare the tournament of the Gamper, which will be played on August 4, against Arsenal. A day later the team will return to pack, but this time to cross the Atlantic, where the Naples awaits them to play two friendlies in the United States. And after the American tour, the premiere of LaLiga will be practically around the corner.
Photos from as.com