Vallejo, honored in Zaragoza for the European Under-21
The central defender of Real Madrid was the capital in the success of the Spanish national team in the continental tournament. "I'm looking forward to the season," he said.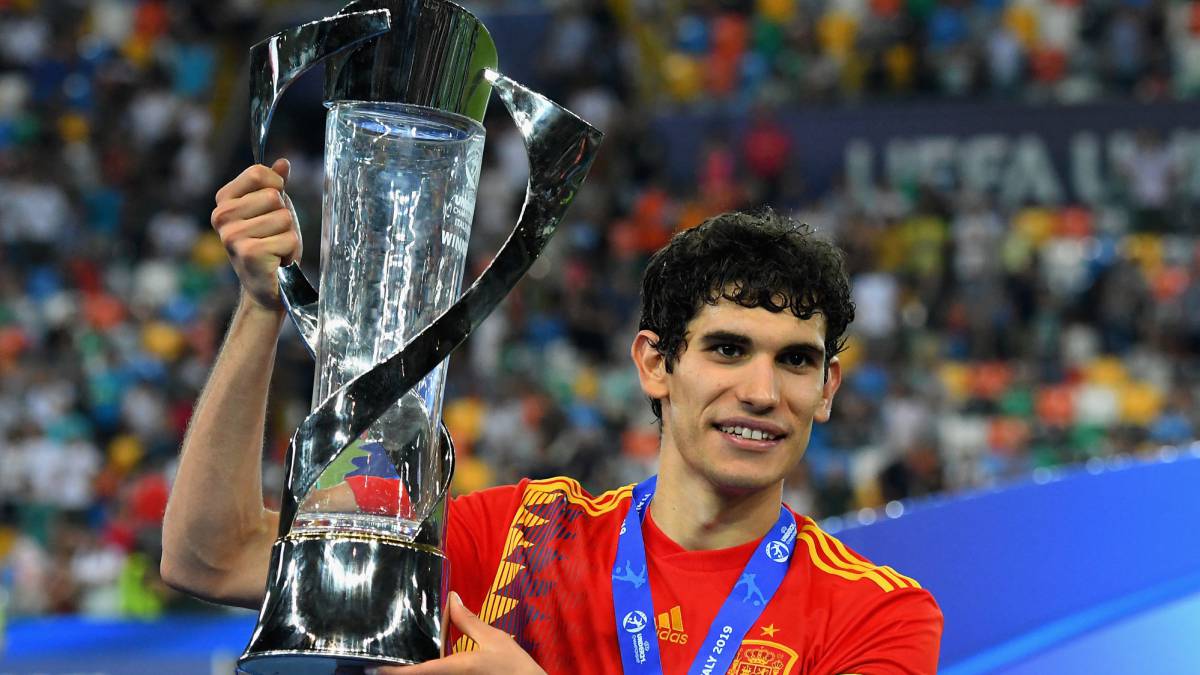 The City Council of Zaragoza has honored this Wednesday Zaragoza's Real Madrid soccer player Jesus Vallejo, captain of the Spanish U21 team that has just proclaimed European champion. Mayor Jorge Azcón presided over the event together with the Social Action and Family Advisor, Angel Lorén, and the Councilor for Sports, Cristina García. They have also attended Juan Rubiales, on behalf of the Royal Spanish Football Federation (RFEF), the president of the Aragonese Football Federation, Óscar Fle, the president of Real Zaragoza, Christian Lapetra, among other members of the club and of several Zaragozista clubs .
The mayor has transferred to Vallejo the recognition and support of the city. He recalled his "incredible record with only 22 years" and the "great future that lies ahead." Jesús Vallejo, like Real Zaragoza, "is part of the image of this city" , said Azcón, who has compared to Jesús Vallejo with Rafael Nadal, for being a "normal and accessible person, when it is difficult to be like that", and thanked him for his presence in the town hall to share the triumph with his city, in "the house of all Zaragoza". For his part, Jesús Vallejo thanked the Consistory for organizing the act, and "the values that my parents, Real Zaragoza and my school have taught me since childhood". "I always try to help my teammates both on and off the field and I am delighted to take on the duties of captain in the national team", said the player.
"I feel a Zaragoza more, Zaragoza of course, and I am looking forward to start the season to be able to get more hits ", he added. Jesús Vallejo was born in Zaragoza in 1997 and started in the world of football at the Club Deportivo Oliver. Currently, he plays for Real Madrid after signing for this club from Real Zaragoza and playing loan at the Eintracht Frankfurt. Vallejo has been international in the lower categories of the Spanish national team, achieving the European Under-19 Championship in 2015 and, now, in the U-21 category. With Real Madrid he has already won five other titles: the Champions League 2018, the European Super Cup 2017, the Club World Cup 2017 and 2018 and the Supercopa de España 2017.
Photos from as.com