Tuuli wins the first of MotoE interrupted in the sixth round
Savadori's Energy destroyed an air defense in a fall and the red flag appeared. It was the classification of the fifth round, with Smith and Di Meglio on the podium and Garzó fourth as the best Spaniard.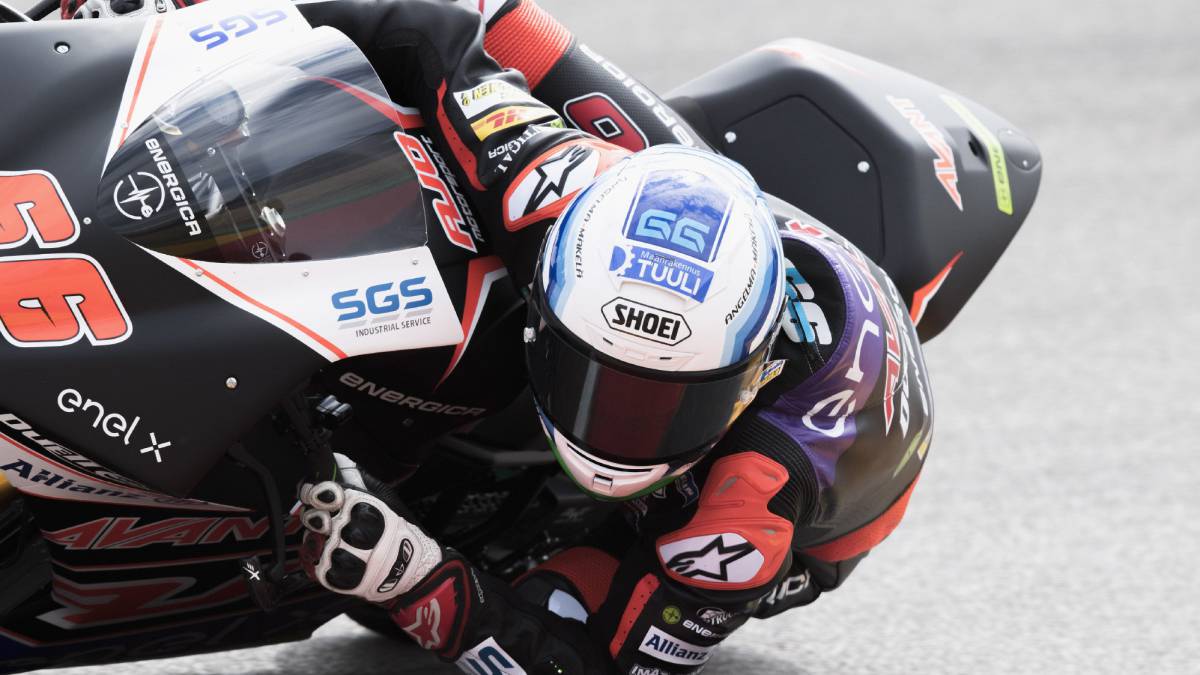 Niki Tuuli has made history at Sachsenring by becoming the first winner of a MotoE World Cup race for electric bikes. The Finn, who won the E-Pole on Saturday, won a race interrupted on the sixth lap by the appearance of the red flag, after the energy of Savadori destroyed an air defense after a fall in the curve 8.
The race had been scheduled to seven laps instead of the eight planned at first, to be declared in the wet , and ended up being worth only the first five laps. This time it did not happen like others in which there was a change of leader, because Tuuli led the leading group formed by four pilots in both the sixth and the fifth round, which is the one that was the last completed by all pilots .
Savadori complained after dragging him with a 260 kilos motorbike from a Granado action, which came from the front row and was dislodged from the first positions after the first corner. Those who fought Tuuli were Smith and Di Meglio, who came to lead the test and ended up being the Finnish teammates on the podium. Garzó, who struggled to keep the wheel of the three head, was left without the option to launch his attack on the podium to stop the race two laps from the end.
Respect to the rest of the Spanish on the grid, good noveno put of Gibernau, which started thirteenth, ahead of Terol (10th). More back was María Herrera, who was sixteenth.
The MotoE World Cup will return on the weekend of 9 to 11 August, in Austria, and we must assess positively the debut of an experimental championship, which must grow a lot and that has managed to overcome the disaster that led to the fire in the Jerez test that burned all the bikes and forced to delay two months the start of the championship.
Photos from as.com