Tuuli takes the first electric E-Pole in history
He beat the first of his pursuers by 0.787, the Spanish Garzo, with a time that would have placed him 25th on the Moto3 grid, at 1.3 of Sasaki's best time.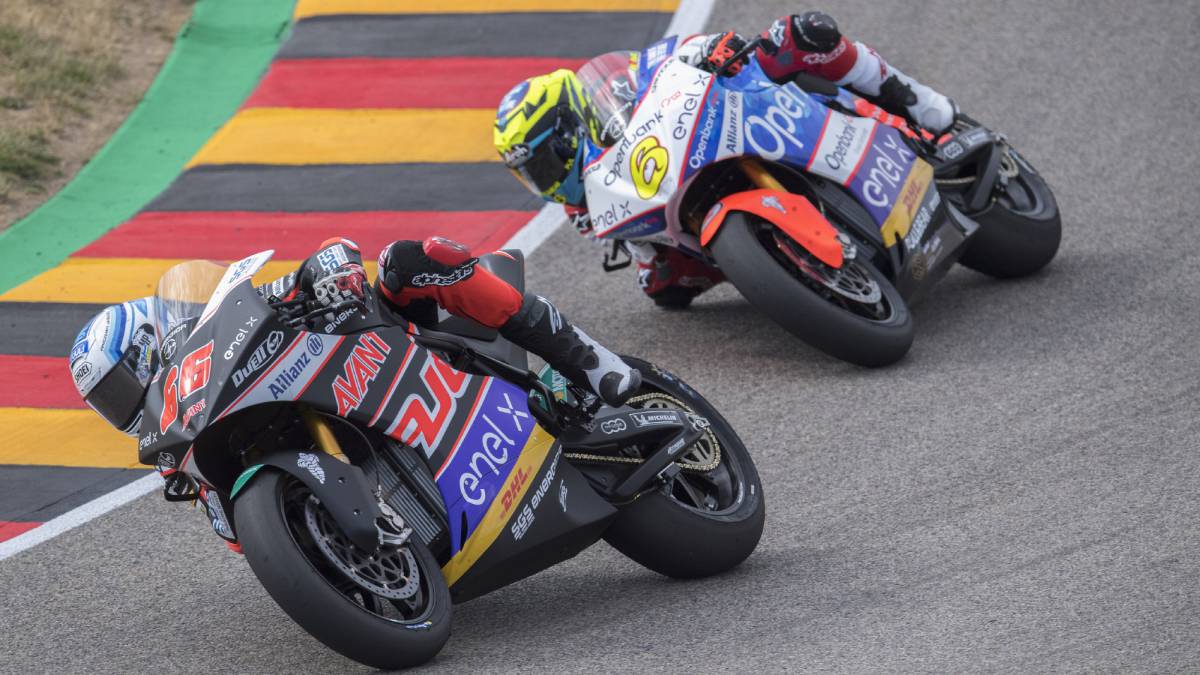 There have been electric motorcycle races before, but never as serious and well organized as now. And it is that ya is ready to witness tomorrow the first race in the history of the MotoE World Cup, the competition for electric bikes that accompanies the GGPP in the appointments of Germany, Austria, San Marino and Valencia. There is already a grill set, Superpole-style, led by the Finn Tuuli, who exceeded by 0.787 the first of his pursuers, the Spanish Garzó, with a time of 1: 27.456 that would have placed him 25º on the Moto3 grid, at 1.3 of the best chrono, work of Sasaki.
La E-Pole has crumb. The 18 drivers of the championship appear to her without having rolled a single round on Saturday and the position is played in a single turn. The two free Friday 30 minutes served to elucidate the order of departure to track, individually, and Maria Herrera was the one who opened fire. The Toledo was wrong and went to the track when he had already turned off the traffic light pit lane, open only for five seconds for each pilot. They took the black flag to the Openbank Angel Nieto, the same as minutes after Raffin, for the same reason.
Tomorrow none will also have the opportunity to shoot before the race and will form a grid to take directly the start of a race with eight laps, without the return of warming rigor. The complete grid has been like this: First row for Tuuli, Garzó and Granado. Second, for Di Meglio, Simeon and Ferrari. Third, for Smith, Terol and De Angelis. Fourth, for Casadei, Savadori and Canepa. Fifth, for Gibernau, Foray and De Puniet. Sixth, for Hook, Raffin and Herrera. Now it only remains that sparks fly, controlled, and enjoy all of a good race.
Photos from as.com