Toronto refused to transfer Siakam for George and Westbrook
In the middle of the Kawhi case, Sam Presti, general manager of the Thunder, offered the Raptors the exchange of their stars for the Cameroonian interior.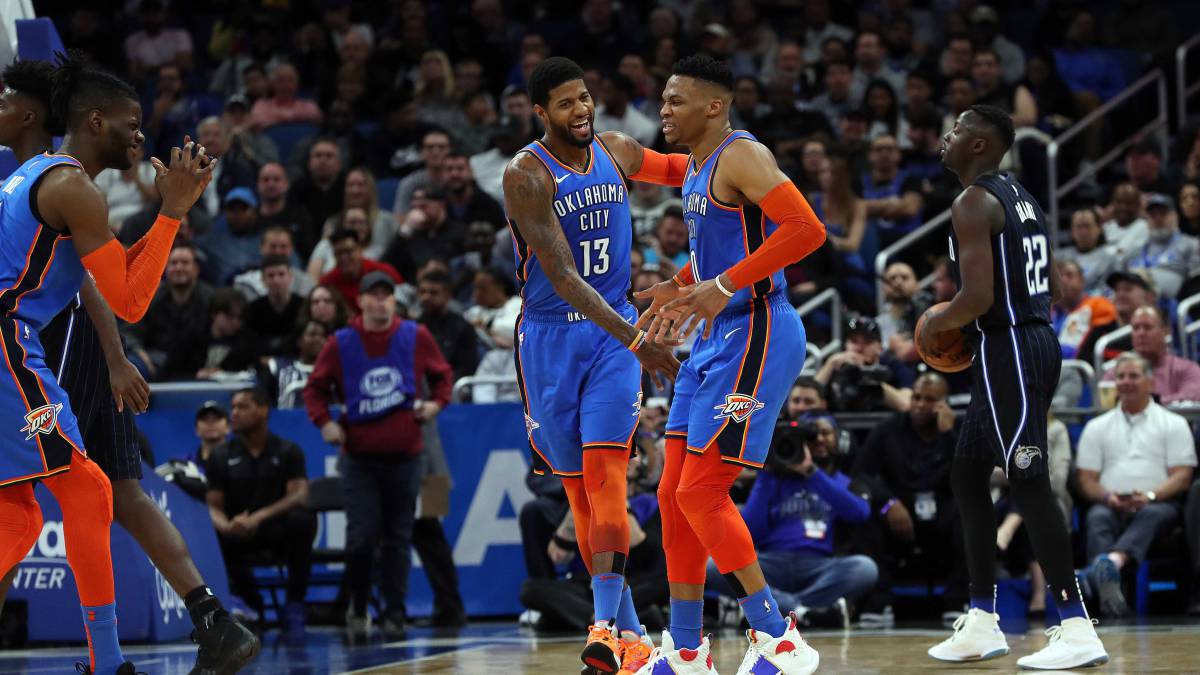 At the end of all battles, always decide which side is the winner and which is the loser. In the Kawhi case, the winners have been, without doubt, the Clippers, which will incorporate the forward to their ranks for four seasons; while the defeated wear the colors of the Lakers and the Raptors. However, in the midst of that depression, the gold and purple have managed to react by signing players of medium profile to complete the template, while those of Toronto are enduring leaks on the decisions they have taken to try to keep Leonard.
The last one, very controversial because of the names of the players involved, was pointed by Adrian Wojnarowski. According to ESPN journalist Sam Presti, the general manager of the Oklahoma City Thunder, he contacted Masai Ujiri, his Toronto counterpart Raptors, to offer the transfer of Paul George and Russell Westbrook in exchange for Paskal Siakam and several rounds of the next draft.
The exchange was close to crystallize, because one of the wishes of Kawhi was to share equipment with George, but, finally, Canadians withdrew from the bid to not mortgage their future closer, both the economic and sports . If they had given an affirmative answer, it is possible that the Thunder would not have accepted in the end, because the five picks of the draft that have introduced the Clippers in the final exchange have decanted the balance.
With this refusal, seems that the Toronto project in the medium-long term is to make Siakam the flagship player of the franchise, even taking into account that Kyle Lowry, Marc Gasol and Serge Ibaka are free agents in the summer of 2020, and trust in their good sense in the coming drafts for return to make jump the bank of the NBA with a new ring of champion.
Photos from as.com