Toni Nadal: "If Rafa does not win, let Bautista win, it would be the bomb"
Uncle Toni believes that Rafa is "at the highest level" and that these semifinals are going to be "decisive" in the historical struggle that the 'Big Three' maintains.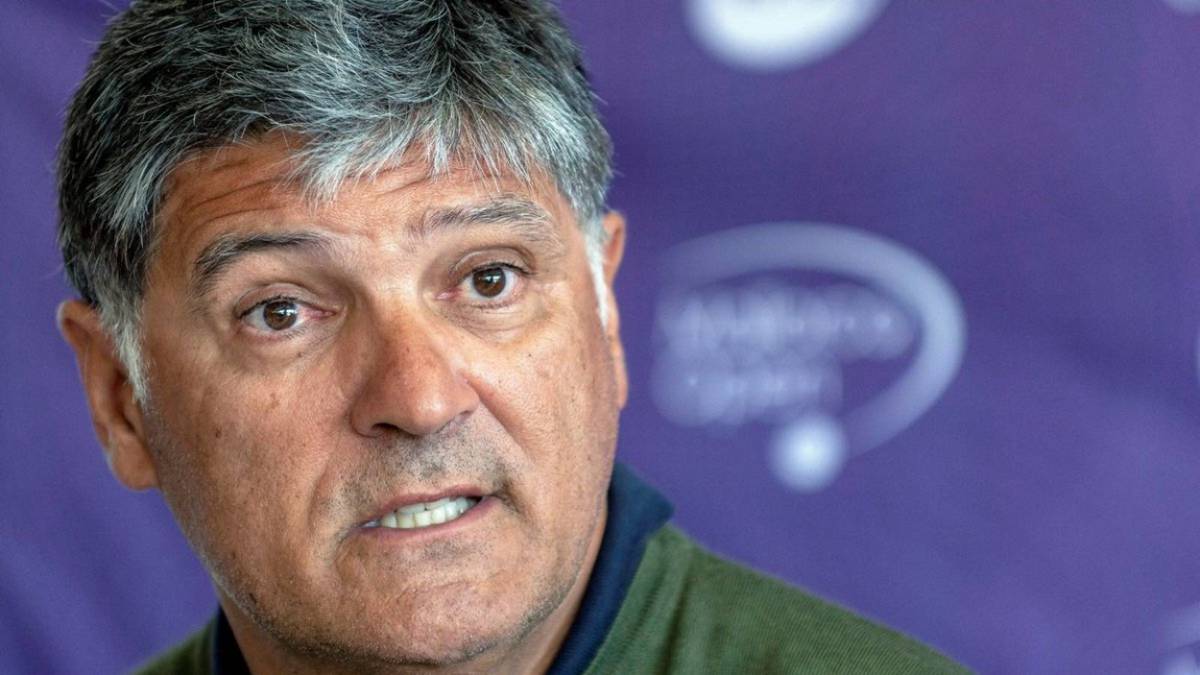 Toni Nadal prepares the suitcases to witness this Friday in London the semifinal between Rafael Nadal and the Swiss Roger Federer in Wimbledon, a tournament that logically wants his nephew to win, but in case he could not take the third victory of 'Rafa' , sincerely hopes that Roberto Bautista will be the one to raise the cup on Sunday. "It would be the bomb," he says.
In a telephone conversation with EFE, Toni with whom Nadal has won 16 of the 18 Grand Slams of his career analyzes the semifinals of tomorrow and ensures that his nephew is in a position to beat Federer. "I see Rafael able to win", he says.
"I think all the games have been of the highest level. With Kyrgios he got a bit confused in the second set, but we already know that he (the aussie) gets it very well and it does not give you rhythm, and yesterday, very high level too, "he said about the match against Sam Querrey.
" I think everything is going very well, he did very well against Tsonga, yesterday too. "The reverse has gone very well all the time , but with the right also. In general, everything is fine, because it fails a little and maintains a very high rally rhythm, "said Toni. "I have been told that the balls are slower, but yesterday's opponent had lost his serve only once and Rafael broke it six times, Rafa is hitting the ball very well", says the manager of the Mallorca Open.
"Federer is a very difficult opponent, he is a total specialist of grass courts and it will not be an easy game, but I see Rafael with enough level to defeat him" , he assures. "Federer always plays very well and when he plays fast it's difficult to counteract him but I see Rafael able to win", says Toni Nadal, who assures that the final ten years ago was especially tense for him.
"I always remember him with many nerves, it was the match that I have lived with the most nerves of all these years ", he says. "He knew how important it was for us, tomorrow is not so important, but it is decisive again." Toni Nadal is aware that these semifinals "are decisive, for all."
"For Djokovic, winning the tournament would be placed two Rafael (titles of Grand Slam)." For Rafael to be one of Federer. For Federer take a distance, I think decisive ", relates." For Bautista, winning would be the bomb. It is normal, they are already very important games that can mark another step in his career. Especially in the Baptist one. In 'semis' or in the end they are complicated games and high tension ", qualifies Toni Nadal.
" I see Rafael playing at a very high level, but in the end it is difficult to compare with 2008 and in 2010, when he also hit him very strong. In the case of Federer I want to understand that with 37 or almost 38 years, I think that maybe there has been a better moment in his career. But he's also playing at a very high level, "he dares." But there is one thing that is mathematical. The four semifinalists are over 30 years old, Bautista is 31, and Querrey 31 (fourth), "says
4
" It's a strange thing that in the quarterfinals there was not a young man. It does not stop being curious. To repeat the three semifinalists of Paris, to repeat two of the four semifinalists of Australia, that the last winners of Grand Slam have been the usual. Ostró !, the relief that is looking and not just arrived, "points.
" Rafael won a 31-year-old man in the quarter, did not beat Tsitsipas or Zverev or Kyrgios. Something is failing in tennis, the relay does not just arrive ", Toni Nadal sentence on the generational change that does not come." David Ferrer was also there until he retired, and Querrey and Anderson, who made the final of Wimbledon and final of the US Open, when he had not done it when he was in full with 25 or 27 ", analyzes." In the end, Djokovic, Rafael and Federer, are very good and the numbers prove it ", he says.
"They have surpassed the previous record of Grand Slams, they also have the record of Masters 1,000, and they are very good, but it is also true that there is a tad more intense to the next generation," says Rafael Nadal's uncle. "Bautista is a great player. All Spaniards are a bit eclipsed by Rafael. Bautista is a player who is very committed to what he does. He is a guy who has had personal problems and is fighting there day after day, which has great merit, "he says." I saw him match against Pella, he was exchanging channels, and the level has been very good, "he says.
" He has been able to win Djokovic twice this year and I think that for 'Djoko' he is one of the rivals who wants least in an important match. It's true that has a hard nut to crack, but we'll see. Hopefully if Rafael does not win, Bautista is the winner. I mean the tournament, that in 'semis' winboth. I would like it for him, for all of us and for Spain, we would do very well, "he says.
" The first semifinals in a Grand Slam and with a match of this level always affects ", analyzes about Bautista" In the end you always have nerves. The time to start and end is always nerves. Normally, in the middle of the game, they tend to relax a bit and tend to assume it. "
But Toni Nadal trusts Bautista " A very serious guy, and he's not new to that. He has played important matches with people of a high level, and has always been there. It is normal that it affects him a little but he knows that the favorite is Djokovic, that he has already made a great tournament, and knows that he plays to win. He has less to lose than the others. If he goes well mentalized, he will have his options, "he says.
" When you have won twice, it is that (Djokovic) the other's game has not gone well. When Federer was the best, and Rafael won, Rafa's game was not going well. Well the same to Bautista and Djokovic ", summarizes Toni Nadal when comparing them.
" It is true that Djokovic is better than Baptist, but it is not that of which he is lost before starting. I think the match will be difficult for both but the game of Bautista, with low balls and flat game, with Djokovic having to print all the speed, Nole that costs him, and Bautista knows how to do it perfectly ", comments.
" I always trusted that Rafael would win, then I already had One ", comments on the Spanish success this year at Wimbledon " David Ferrer always had his options, and Feliciano also had them to do well. As I am a positive guy, I have always thought that two semi-finalists could be reached, "says " Bautista has done it and I am very happy for him, for all that has happened in recent years. So I hope he has luck and can win. And if Rafael does not win the tournament he wins, "says Toni Nadal.
Photos from as.com