They place Rulli in Porto
Some Portuguese media speak of a closed agreement between Real and the Portuguese club, waiting for the Argentine goalkeeper's "yes".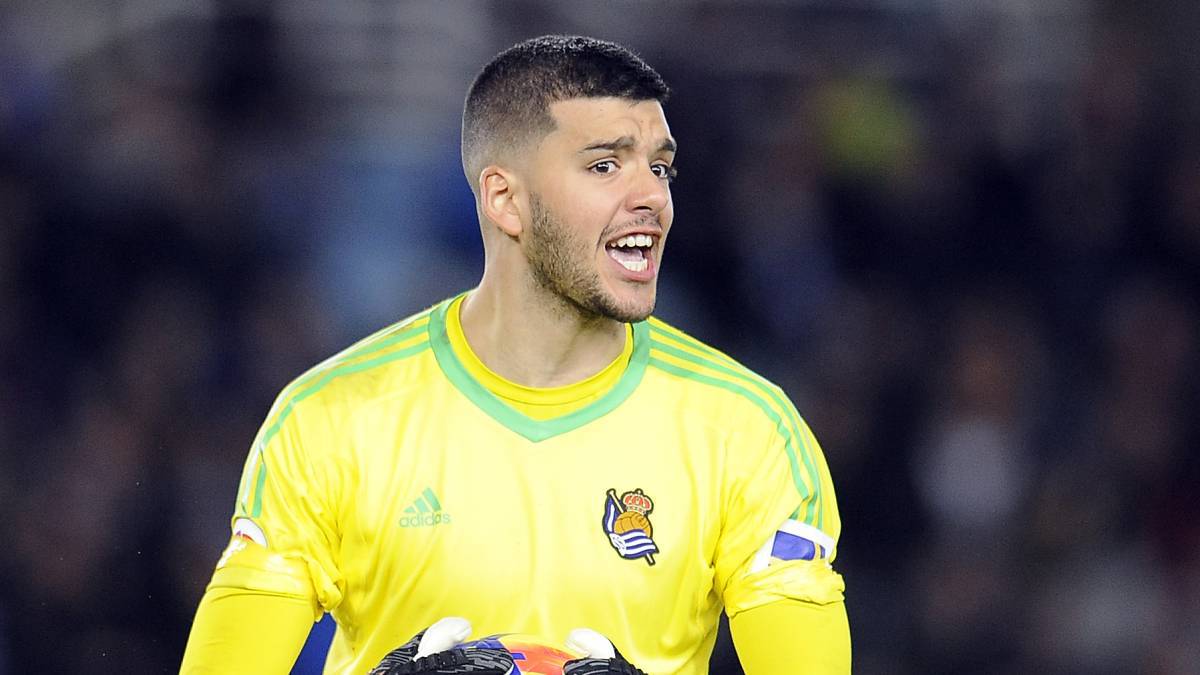 The future of Gero Rulli may be in Portugal. The Argentinean goal can be the substitute of Iker Casillas in the Portuguese club, something that seemed a simple rumor a few days ago, but that can begin to take shape in the next few hours. Because in Portugal they place Rulli in the Porto goal, to the extent that there are media outlets that say there is already a closed agreement between the Real and the Portuguese entity, waiting for Rulli to agree to the operation and accept go to the league lusa, as reported this afternoon Antena 1 of the neighboring country. From the Oporto neither confirm, nor deny this type of information, although they do recognize that Rulli is a goalkeeper who likes and that is on the agenda of possible reinforcements, waiting to know what will happen with Iker Casillas. And in the Real also keep a prudent silence, without denying possible contacts with Oporto, and remembering that although they have not put the Argentine in the market, they are open to hear offers. A nobody escapes that this can be a good solution to solve the problem of the goal, where they have three top level goalkeepers, and at all times they have thought that the ideal thing was to look for an exit to Rulli, because it has more market. Be that as it may, the operation does not seem simple. Because to be effective Rulli has to want to leave, and his initial intention is to continue in the Real, where he has found stability with his woman, Rocío. But in case a proposal that allows you to improve sports and not lose economically the contract you have, would not rule it out. He would only consider leaving in case there is an offer that allows him to play in Europe, and Oporto allows him to play in the Champions League, and his salary would also be improved. Y could also have many options to be the starting goal. Do not forget that Casillas himself has Rulli in good esteem, as he showed when they asked him a while ago to tell La Liga goalkeepers that he liked, and one of the ones he chose was the Argentine. All in all, the one who first It is necessary to convince the club from San Sebastian, that I expected the agents of the Argentine goalkeeper, now that they were in Europe, to move in the market like all these last summers and they will arrive with an attractive offer. It is what happens with this proposal from Porto, which has fitted the offer after weighing it with other options handled.
The proposal must be around 20 million for the offices of Anoeta to raise it, because they also seek profitability with a goalkeeper who signed on behalf of Manchester City for 7 million in January 2017, and then had to pay another million more in the summer of 2018. If I followed this course should for another million. Y last year rejected 15 million from Naples by Rulli. And it is that the total amount of what they enter would not be for the Real, because it has 70% of the federative rights, while 30% belongs to the Maldonado investment fund. We will have to see how the events unfold, but do not rule out that the future of Rulli is in Oporto.
Photos from as.com