The whiplash causes Quartararo subluxation of the left shoulder
The 'sheemie' of his Yamaha to 250 when he finished the FP3 leaves him touched for the rest of the GP. It will be tested on FP4 to see if it qualifies.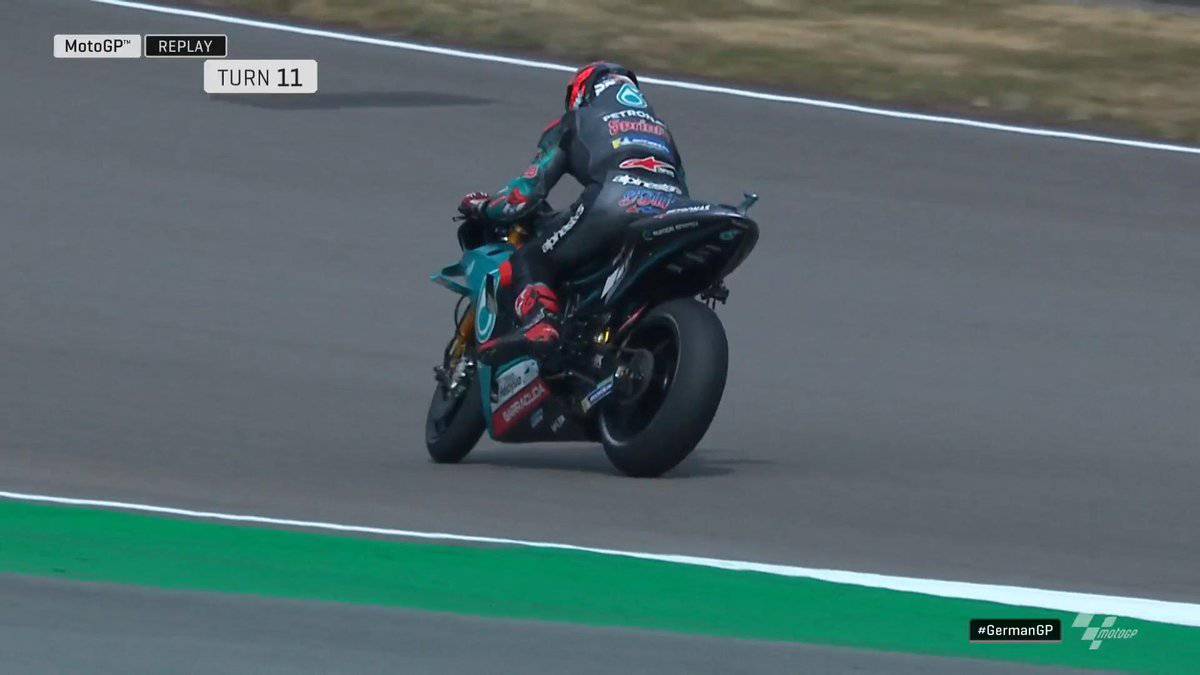 What a bad luck Fabio Quartararo.
The MotoGP rookie, second in the German Grand Prix after the first three free, was injured without falling off his Yamaha.
The Petronas Yamaha SRT has suffered a subluxation in the left shoulder fruit of the whiplash at 250 per hour
that has been on the verge of dismounting him in the descent of the slide, located behind the difficult curve 11.
Dr. Ángel Charte has counted in DAZN the lesion that The Gaul suffers:
"Poor, do not leave one and get into another. Between the compartment, which is not quite right, although they are the normal complications, now, in a whiplash of the motorcycle, a subluxation of the left shoulder has been made. The problem is that four years ago he already dislocated his shoulder and now he has subluxed it. We are going to give you ultra-therapy and anti-inflammatory treatments, to see how it evolves and that you can go out to qualify.
In principle, he wants to leave, like everyone else. The idea is to try in a couple of hours and see what feeling you have with the pain.
The problem is that it is very painful and this, added to the pain you already have in the compartmental syndrome operated on, because it incapacitates you a lot. We have already left to do on Wednesday in Barcelona a resonance of that shoulder to see how it is, but poor people do not have good luck. " The shoulder is an articulation that can give the pilots a lot of war. Márquez left last year with great ease, so he had to undergo surgery this year, and
in his debut year in MotoGP, in 2013, he came out in the warm up of Silverstone,
asked to be placed in the circuit clinic and then he was second in the race.
Photos from as.com