The weak point of Mercedes
The cooling problems put an end to the options of Hamilton and Bottas and broke the team's historic streak by winning eight races in a row.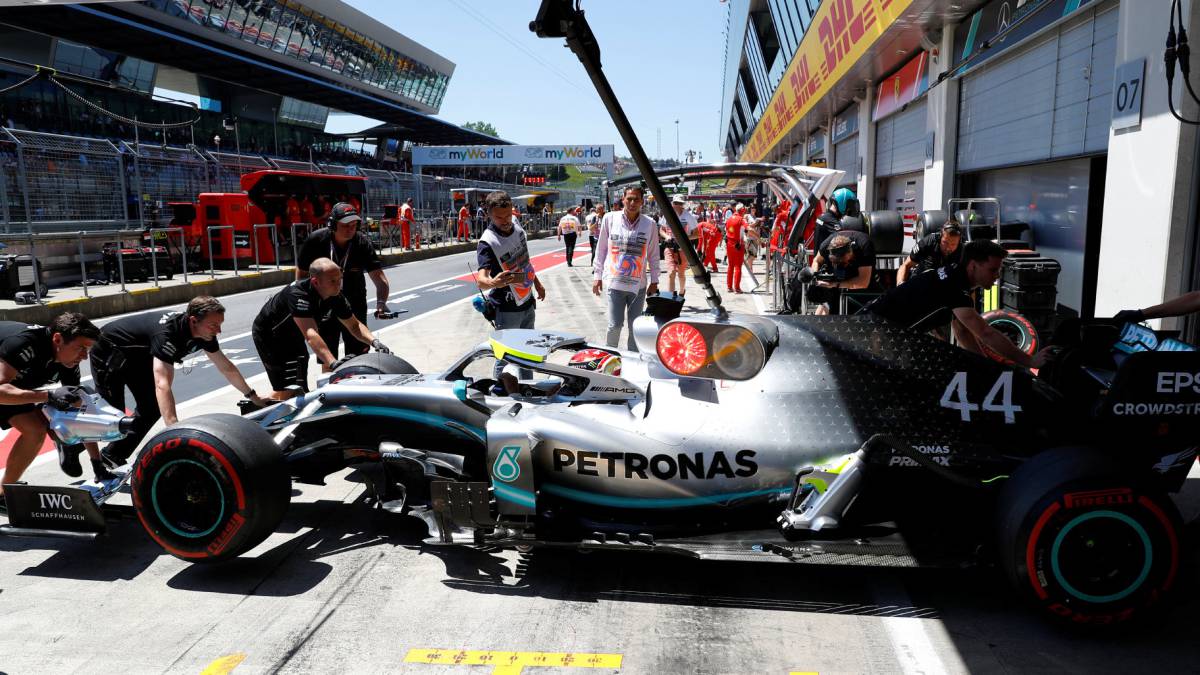 After winning the first eight consecutive races of the season, Mercedes says goodbye to the record of eleven that McLaren achieved in 1988, with Senna and Prost in their ranks. The most dominant car of modern F1 took a step back in performance in Red Bull Ring, and it is not because the owner of the circuit wanted his car to win, but because the weather conditions in Spielberg brought out the weaknesses of the W10, which are few but they exist: the heat puts in check its mechanics, the cooling is not optimal and its traction crushes the tires.
"In Austria our Achilles' Heel was exposed, we could not compete with our car, we just tried to keep it alive. It was a bad day, although one of those is learned more to come back stronger, "said Toto Wolff, sports director of the German manufacturer, after the race. Tanto Bottas, third, as Hamilton, fifth, spent half a career doing 'lift-and-coast', raising the foot of the accelerator a few moments before stepping on the brake to relax the mechanics. "And yet we had our options to fight for the victory, although the refrigeration problems limited us," said the Austrian.
Lewis Hamilton was critical: "I do not know why we had to run like that and the rest was not, we were lifting during 400 meters every lap, I do not know if it will be a problem in other races, I do not think it's in many places, but I'm sure there will be at least one more, like Mexico. " The combination of high temperatures and altitude exposes the German power unit, whose second specification released in Canada has started with the left foot: Bottas, Pérez and Stroll had problems with it. That's how Brackley's big streak ended in 2019.
Photos from as.com