The Polytechnic, Madrid trick for the F1 of the students
He has presented the UPM 03E, his commitment to a championship where future engineers design, manufacture and pilot their own car.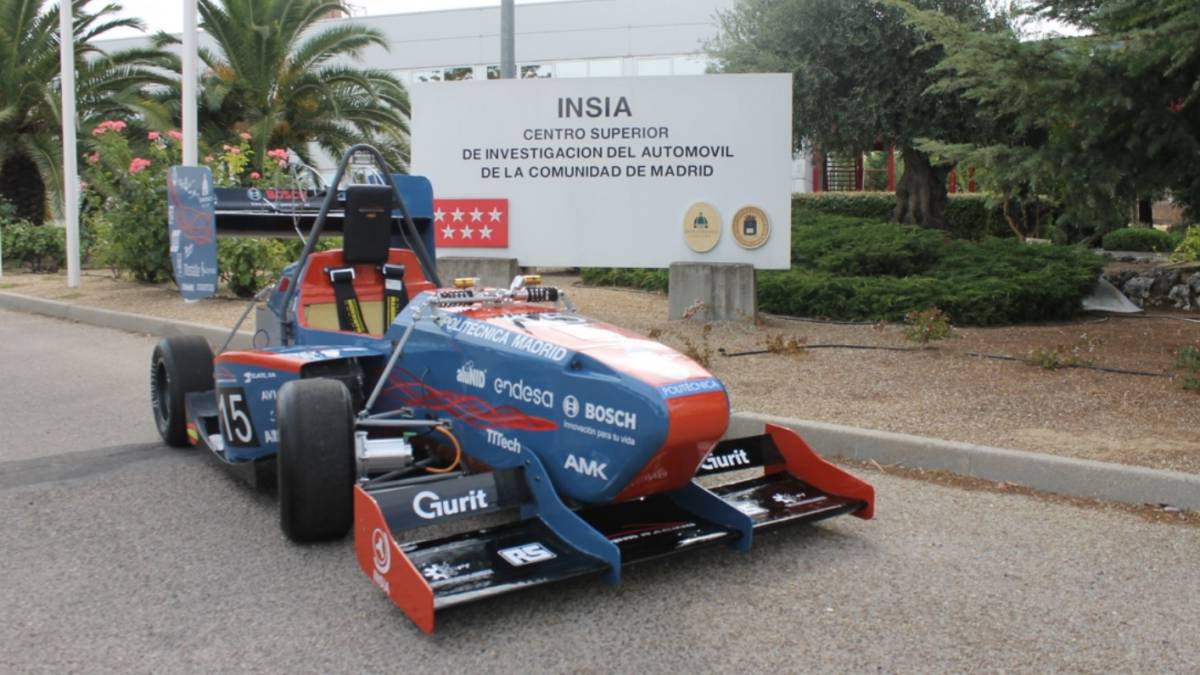 "One of the best experiences both personally and professionally". This is how the more than 50 students, 9 of them women, define their participation in the Student Form. But ... What does this competition consist of? "It emerged in the United States 40 years ago to train students more, than design, manufacture and compete with a prototype (a formula-like car) made by them," says Sonia Rubio, chassis responsible for UPM Racing for this season , where the team will turn 15 in the competition. And to celebrate it they arrive with a new project in which they have invested two years until they have everything polished.
"This year's vehicle is very new, technologically it is well above what has been done so far," says Aparicio, Director of the Institute, on a completely renovated single-seater both outside and inside. For this season the UPM 03E has changed chassis betting on a monocoque of composite material that will replace the tubular with which they competed in the last editions, while its interior will be more linked with the present than ever. From combustion to lithium batteries, the UPM Racing opens horizons to the future and bet by an electric wheel motor next to which "attract attention, because it is very technically relevant" .
They will not be the only ones that go with this bet and Although "there are more rivals in Spain with an electric prototype" as confesses Alberto Prada, member of the battery team, to AS, they are "of the few that have four wheel motors and monocoque chassis" . "Al having left the usual design in the static tests we get more points and then in the dynamics, as the characteristics and behavior of the car are much better, we will also add more "judgment about a championship where, despite being a competition linked to speed , Conventional careers are replaced in static and dynamic tests that measure the potential of each project 444444
The first exam will be taken at Hockenheim conditioned by your student reality. Because in previous years they have been able to visit Silverstone and yet, the recovery calendar forced them to replace this appointment to welcome them to the German route next week. Finally, a at the end of the month they will visit Montmeló and although "the Germans have a lot of talent", they will pull intelligence to "finish within the first 20 or 10", says the Director of the Institute on a project that for him "It is already a success" . And therefore they do not give up anything. Because the Formula Student "is a competition where counts everything but also the ideas and the resolution of the problems" and, before the unexpected, "everything is possible".
Photos from as.com