The 'hottest' points of the pilot market for 2020
A free wheel in a 'top' car, a four-time guarded champion and a two-time omnipresent champion condition the start of negotiations in the 'paddock'.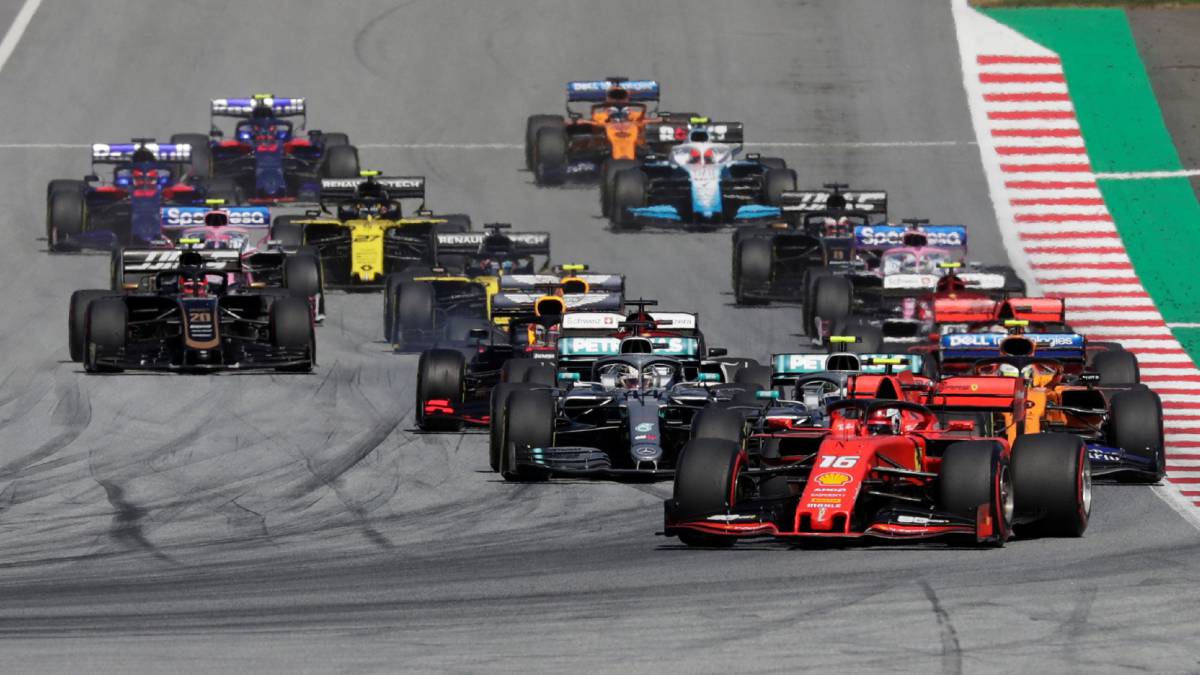 The rumors run through the 'paddock' of F1 because among the great prizes of Austria and Hungary can be closed most outstanding contracts for the grill of 2020. There are not many free spaces among the most coveted because it will be a season of transition, without major technical developments pending the regulatory change of 2021, year for which no pilot has a contract for now. Even so, there is a hot seat in a 'top' car, a several times champion of the world certainly guarded and a pilot who is out of the championship many times omnipresent.
To start, Red Bull will need a spare for Gasly if the French does not come up several steps of blow in the next races, because while Verstappen was winning in Austria, his partner suffered to finish seventh, behind a McLaren, and has been like this throughout the season. There are not many alternatives in the quarry: Kvyat has already been dropped from the 'energetic' team in 2016 and it does not seem that Albon is even prepared for such a valuable position. From outside, Hulkenberg sounded for his experience and his skills as the second ideal driver. In addition, Red Bull owes Renault, the same team that left them without Ricciardo. These efforts, which seem green for now, would open a valuable door for the French team for Esteban Ocon, a Mercedes driver without a seat on the grid who is also looking for places that can be opened in Williams with another one that is clearly being overtaken by his mate, Robert Kubica.
The big ones: Vettel, Bottas and Mercedes
With regard to Ferrari and Vettel, the facts contradict the rumor mill. The German says he is still happy in F1 and has a contract for 2020. After that date could happen, until it was exchanged with Hamilton and went to Mercedes, but 'Seb' still has a good poster as four-time champion deporte and for now it is in your hands to continue or leave whenever you want. Maranello has already made a big bet for the future, Charles Leclerc, is not going to make another blow. In Mercedes, Bottas is not yet confirmed, but it is the least dangerous bet for them as a squire of Lewis and they always have Ocon in the bedroom. And on Verstappen, who before winning in Spielberg seemed open to explore outside, the triumph clarifies the panorama, although the clause that can release him for 2020 is not so definite.
And Alonso? Although his name sounds constantly, the Spaniard already made it very clear almost since he announced his farewell to F1: will not return unless an interesting door is opened in a winning car. Its advantage in 2020 is that it is the only 'top' without a contract in case someone like Vettel left without warning, by 2021 there are already many rivals for the most valuable handbills on the grid.
So is the F1 grid in 2020: confirmed drivers
Mercedes: Hamilton.
Ferrari: Vettel and Leclerc.
Red Bull: Verstappen.
McLaren: Sainz and Norris.
Renault: Ricciardo.
Alfa Romeo: Raikkonen.
Unless confirm: Toro Rosso, Racing Point, Haas, Williams.
Photos from as.com