The new union of Cousins and Davis: "We have an opportunity to fight for the title"
DeMarcus Cousins spoke of his recent signing for the Lakers and was motivated for next season, in which he will return to share equipment with Anthony Davis.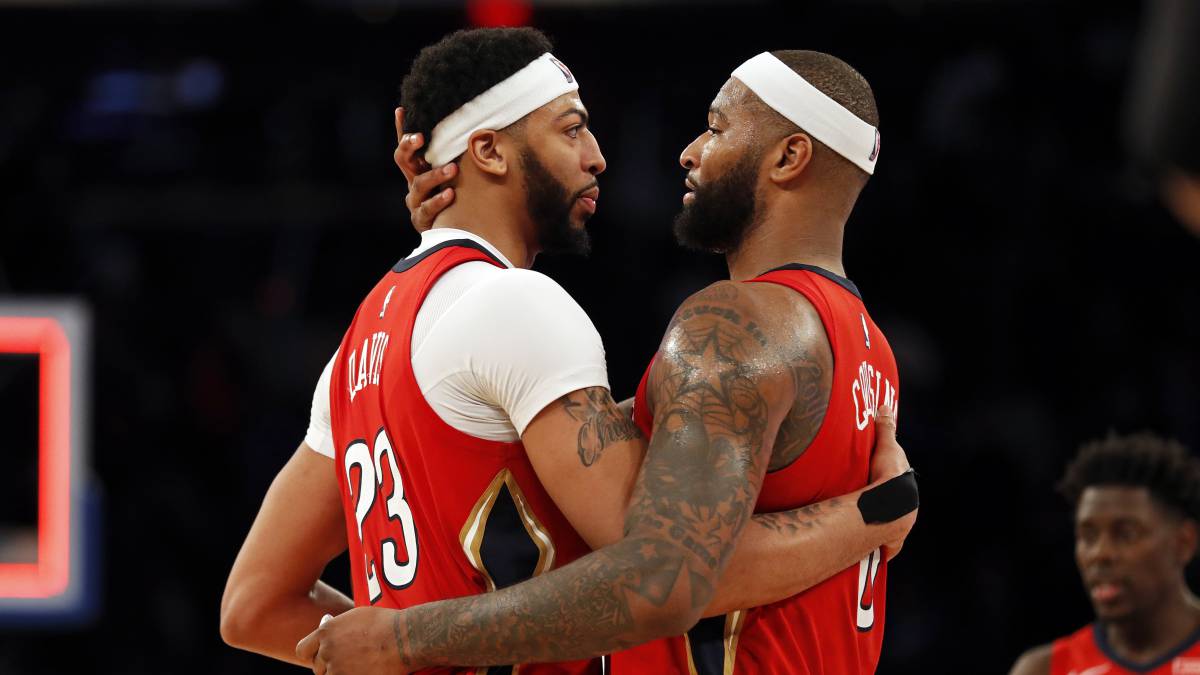 " On paper, we see ourselves as legitimate, it seems that we have a great opportunity to compete for a title". That is how DeMarcus Cousins expressed his arrival in Los Angeles after becoming one of the signings of the Lakers in the current transfer market. The center joins LeBron James and will share equipment with Anthony Davis and Rajon Rondo, with whom he already coincided in his stage in the Pelicans, with whom he wished to return to share equipment.
The player has signed a one-year contract for 3 , 5 million dollars, and joins the squad of the purple and gold s after a season in the Warriors in which he played his first playoffs and his first Finals and in which he was recovering from the Achilles tendon injury What exactly did he suffer when he shared equipment with Davis and Rondo in the Pelicans.
"It's our job to come together, join and ride on the same page and to build a chemistry and go out and win games." With regard to paper, we see ourselves very well, although it is obvious that this is not played on the paper, "said the pivot, who had a limited role in the past Finals after injuring his left quadriceps in the first round against the Clippe rs.
Cousins wanted to talk about this too: "I'm 100% cured. I am working the lower part of my body every day, and I am getting stronger. My plan is to enter the training camp at the top. My goal is to play 82 games this season. I want a full health season and go to the playoffs, and whatever happens, "he said.
His alliance with Davis
Joining Anthony Davis again is one of the reasons that led DeMarcus to sign for the Lakers. they shared team in 2017/18, when the center averaged 25.2 points, 12.9 rebounds and 5.4 assists in 48 games before injuring the Achilles.According to advanced statistics of the NBA, Davis and Cousins played 1,095 minutes together before the final injury of Cousins season, and the Pelicans outperformed their rivals by 5.3 points for every 100 possessions when both were on the track.
Cousins has said he will adapt to the role that Frank Vogel has for him, and has ended with a striking phrase. "I have wavered all my life, and I use it as a fuel to keep pressing me every day ," Cousins said. "One of my biggest fears is being wrong about someone who is not Agree with me". "So with that being said, I'm always trying to prove that that kind of people are wrong," sentenced the star.
Photos from as.com